PunishedAngels review
m4rc0f
PunishedAngels review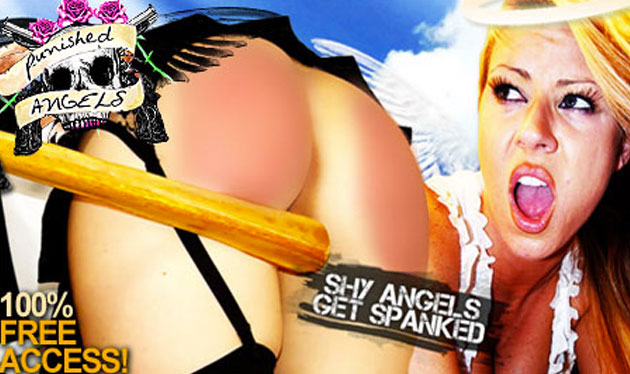 Positives
• free trailer • extra content
Site Overview
The Fetish porn network is fast becoming one of the most popular porn networks around. Let us list down the reasons. First, they offer the Fetish Girl feature where you are given the chance to create your own fetish video. This is really fun and simple. All you need to do is to think of your perfect fetish porn video (we advise you to list down the things that you want to see in a piece of paper so you won't forget), choose the girl, and instruct her on how you want the video to be done. Give her some time and before you know it, your perfect fetish video is finished! Another notable point why this porn network is becoming pretty popular is the number of its massive collection. Currently, they have more than three thousand five hundred videos, almost two million photos, distributed in over forty different porn sites.
There is almost one porn site dedicated to all the types of basic fetishes and niches you can think of, and if you are not able to find one porn site for that, then you can always create your own video with the feature that we have shared to you earlier, right? However, a lot of people don't realize that this porn network is also a great resource of hardcore porn sites and genres as well. Some of their most intense porn sites are BrutalCastings (where chicks are tricked into believing that they are going to a casting only to find that they are going to be fucked really hard), BrutalPickups (for those who enjoy hitchhiking and pick up hardcore porn), and finally Missogyny (for those who enjoy hardcore femdom action), just to name a few. In fact, the porn site that we are going to review today is one of those hardcore porn sites that are featured in the Fetish porn network. It is called PunishedAngels.
Don't be mistaken by its name, we know that the word "angel" is there, but the things that the girls are going to experience here are nowhere near heavenly nor angelic. In fact, you are going to see them spanked and whipped really hard. So let's go. They only three different plans: a one-month all-access, three months all-access, and finally, a six months all-access. The most preferred plan would be the six-month plan because it definitely provides the best value for one's money but hold your horses. What we suggest is for you to sign-up for the free access first. Yes, this mega porn network offers one! It is absolutely great, so let us not allow this opportunity to go to waste. Avail of that first and once the free access ends, then sign-up for the six months access next.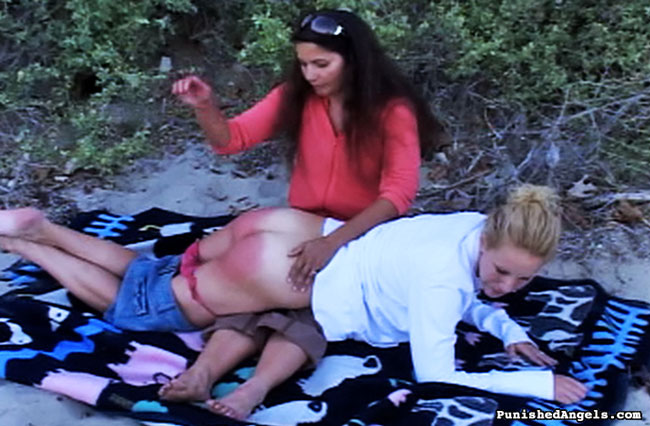 Design and features
We love how the website design of this porn site effectively combines being feminine and being badass. The logo itself looks like a tattoo illustration of a skull with pink flowers. We also like that you already know immediately what the site is all about just by taking a look at the website banner itself. After all, it is a picture of a pretty rosy bum fresh from spanking. Below the banner, you will already enjoy seeing the different previews.
These previews are so packed with information that there are basically only five previews per page. These previews contain different- sized thumbnails, but aside from that, they also have the title, a subtitle, and a short description of what the video is all about. This short description also contains the name of the pornstars in the video.
Girls and videos
Speaking of pornstars, we like how this porn site really did not feature a certain type of girl or nationality, but it is interesting to note that you are definitely going to see different kinds of asses here – probably because of the porn site's theme. We were expecting to see really big asses here on PunishedAngels. What we did not expect to see though are tighter asses from slimmer women, asses of MILFs or more mature women, and a whole lot more.
Hence, we have concluded that this porn site is not only for those who enjoy the spanking fetish, but also those who love seeing the butts of hotties. As for the videos, they are all pretty creative. We were impressed at the number of spanking scenarios that they have come up so far, and we are sure that they are going to come up with a whole lot more because this site is constantly updated. Our favorite video though is called "The Scarlett Letter". This video stars two of their most popular pornstars in the site. In fact, you can even consider this two as a spanking duo because they have other spanking videos on the site as well, where you can see their partnership create its magic. Anyway, in this video, Natalie finds her boyfriend's letter, already opened in the trash. As it turns out, it is actually a confession from his dude that he had a fling with Molly. Angry at this, Natalie starts to fuck the sexy lady with hardcore spanking.
Conclusion
We know that finding a site that offers this type of genre with the quality of the videos that you are going to find here is pretty rare. This is why we totally recommend joining the PunishedAngels porn site. In fact, you don't even need to pay for anything. You can already go and enjoy the site right now. And this is the reason why we will always give thumbs up to any of the hardcore porn sites within the Fetish porn network.
---
Looking for further info? Check these other porn review sites.