PublicAgent review
m4rc0f
PublicAgent review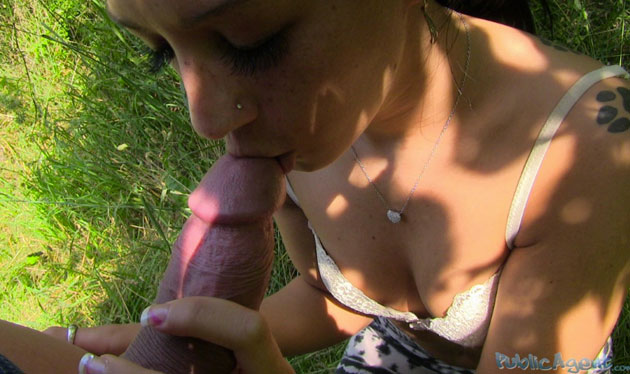 Positives
• hd videos • exclusive content
Negatives
• no softcore • no threesome scenes
Site Overview
Are you a daredevil, adventure-seeker, Thrill-seeker, a person who finds pleasure in danger? Well, we've got something exciting for you. PublicAgent is an adult site unlike any other; it has a unique concept and a different approach of satisfying your erotic needs. It will surely give you the adrenaline rush, and will keep you on the edge of your seat as your sexual fantasies are being fulfilled. For those who love thrill and risk, then this is the site for you. You will get nervous and excited as the man behind the camera tries to get his dick sucked by some random girl at a public park, or a public toilet, in a restaurant, while unsuspecting people are passing by. Or maybe you prefer fucking inside the car, in a gasoline station, while a traffic patrol officer is doing his rounds.
Tempted by the thick bundle of cash, the lovely girls agreed, little did they know they are set for some wild and erotic time of their life. They did not only get the cold cash, but also get to suck the biggest cock in the world. Don't believe me? See for yourself. Go to PublicAgent website now and be a member. Have full access and enjoy watching the videos created only for your pleasure and satisfaction of your palette for some wild and rowdy adventure.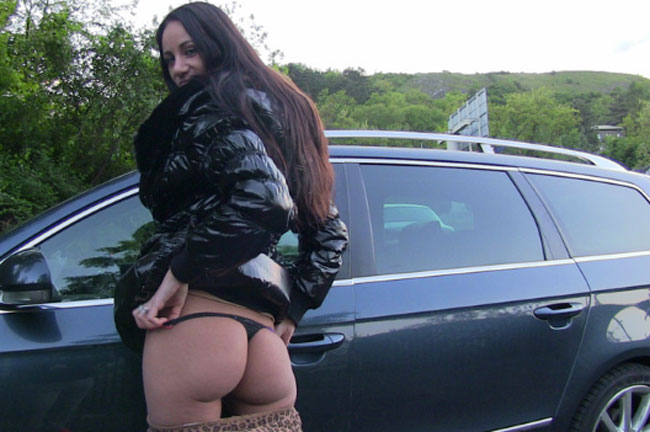 Design and features
The website of PublicAgent is simple and clean, with a vintage feel to it, thanks to the white brick wall background. The design is direct to the point, and easy to use. No confusing buttons and ads anywhere. The dynamic buttons are easy to load and do not straggle. The color is white, with yellow and blue hints. The lettering is big and clear for easy readability. It's clear that the action is the main point of the website, since the images and videos are largely displayed. No hidden motives like clickbaits or embedded viruses are included. The website layout is professional-looking, it's apparent that whoever made the site means business.
The videos and images are made in HD quality, so no lagging, no pixelated images and poor resolution on the contents. The member of the site can also access PublicAgent through the mobile app, and it's totally free. Another wonderful treat is the free full access on five different sites once they sign up and become a member of PublicAgent. Unlike any other adult site that will leave you hanging after you they collected your money, PublicAgent has a customer service support team that will help you all the way 24/7, anytime you need help. So you can be sure to get your money's worth, and more when you become a member. Hurry now and grab this exciting treat that awaits you!
Girls and videos
The promiscuous man behind the camera lures these innocent and unaware gorgeous girls with model-like features, to be his model and eye candy. Of course, with the use of money and career promises, these unwary ladies were tempted. They just didn't know what they signed up for. Much to their surprise, the promised modeling career is only the tip of the iceberg; there is a much darker and larger motive underneath all that verbal agreement. After posing in their underwear, the ladies were asked to suck his dick for much larger money. The ladies did not hesitate, although some needs further convincing, but still agreed in the end. The gratification comes in when the lovely girls begin to unzip their pants and pull down their panties, and the demanding man tries to insert his enormous tool inside the wet pussies.
The erotic action continues and the thrill happens as they hold their breath when random people pass by and hope to not get caught. The thrill is real and the fuck is awesome. The videos are neither made-up nor scripted; everything is a hundred percent reality. The bombshell girls are from different parts of the world, ranging from brunettes to blondes, redheads, Asians, black, skinny and voluptuous. PublicAgent is your only source of unique fun and excitement, and you can achieve this through these extraordinary sexual encounters. These videos are what your dreams are made of. They are the hardcore sex in the backseat of your car, fucking a random girl from behind; making a hot lesbian suck your hard cock and getting a milf make you cum. All of these were compiled and crafted to satisfy your hidden hunger and lust. Sign up now and enjoy this once in a lifetime experience that PublicAgent can offer.
Conclusion
We know you've got your fantasies hidden somewhere. Now is the time to unleash them and make them come true. PublicAgent is the only platform that can give you the satisfaction you need. It has a distinct way of giving you the sexual gratification that you have been longing for. Unlike your usual porn that everything is predictable, the same story, same characters; PublicAgent is different, uncontrived and real, made from 100 percent real events, real girls and true to life happenings. Everything you will see is based on impromptu actions, nothing imposed nor manipulated. No scripts, no directors, no actors, everything is real and candid. If you enjoy this kind of concept, then you're in the right place.
Go to the website and see for yourself. If you like what you see, then go ahead and sign up. Don't limit yourself from just snippets of videos or images of naked ladies. Indulge in your inner desire and embrace your lustful thoughts. Let your imagination take you to places where only you and some naked lovely girls are allowed. You will not regret signing up for PublicAgent; this will make your life more adventurous than it already is, a fun and exciting way to spend a boring night.
---
Looking for further info? Check these other porn review sites.