PropertySex review
m4rc0f
PropertySex review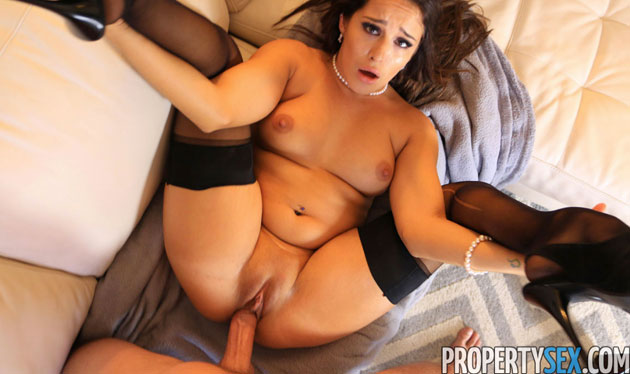 Positives
• hot women • hd qualty videos
Negatives
• no threesome sex scenes
Site Overview
The last thing that you probably think about when going for a house viewing. You are too busy thinking about the size of the house and if the swimming pool in the backyard is big enough for your pool parties. Often, the realtors are too serious, dressed in a buttoned-up skirt and a long trouser that you cannot get a glimpse of anything. But what if things changed and you met a different kind of real estate agent? One who's agenda was ensuring that the house had enough number of rooms for you to get kinky in. If she was dressed in the shortest skirt and a shirt that displayed all of her assets, would you give into the temptation? The realtors on PropertySex do not give you much of an option. They have a secret agenda of getting laid and one thing is for sure; they are definitely not here to sell houses. As far as adult sites are concerned, the real estate industry is not one that has been tapped into by many porn producers.
Therefore, we get the pleasure of watching porn from a different angle of entertainment. I'm sure that you do not remember the last time you had a sexual adventure that left you all hot and bothered. If this is your situation then PropertySex is all that you need to turn the sexual heat in your life up to other degrees. The way you look at bathrooms and bedrooms will never be the same again. PropertySex promises utmost entertainment and so far it has delivered since it was established. You will not enjoy anything less than HD viewing and this is what we love about this site. Although it is simply a year old, PropertySex has proven that it takes adult entertainment truly seriously. Currently the site comprises of 52 videos scenes. They are overly lengthy in order to ensure that you make the most of the action. For45 minutes, you will love every moment of it. The scenes are downloadable in MP4 format and can also be streamed online on an embedded flash player. This is not only enjoyment that you get from the site. PropertySex also has 54 galleries with an average of 200 pictures each.
The photos are definitely high resolution, needless to say, they are delightful to look at. Members of the site enjoy all of the scenes in exclusivity. You will not be able to randomly see these to-die-for flicks on other platforms. Therefore, this is a great chance to diversify. There are lots of extras to enjoy such as live feeds and bonus feeds. PropertySex may put on a show as it also embraces the aspect of originality. The hot American girls ensure that all of the sexual drama effortlessly unfolds right before your eyes. Nothing is amiss! PropertySex comprises only of scenes that feature hardcore fucking. Members on the go can also enjoy these scenes on a mobile phone anytime they are on the go. In the company of porn sites such as Pristine Edge and Megan Rain, you will already know that you are in for a great treat.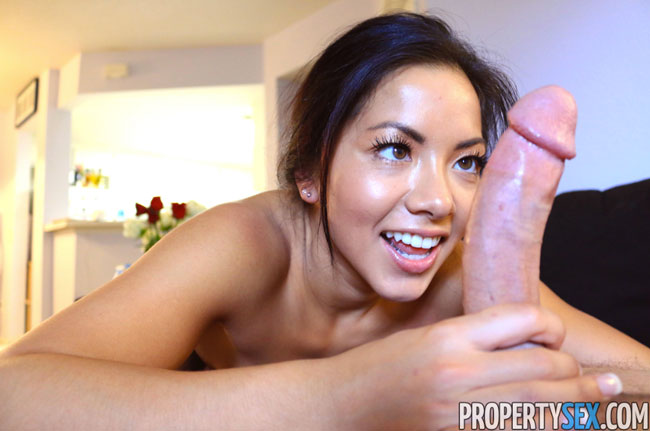 Design and features
PropertySex has a flawless interface. It has been professionally designed and it makes the content on the collection very easy to access. You will get access to the same interface that you do on the computer right on your desktop too. Therefore, you can smoothly navigate from one point to another. There are links to the highly entertaining HD videos that you all constantly enjoy once you are part of these platforms. The scenes from the bonus site are also featured as part of the tour but it is quite easy to distinguish between these scenes. The models are listed by name, therefore, it is easy to find specific flicks. There are also specific tags that accompany the action. Downloads and streaming are fast processes and the quality never suffer.
Girls and videos
The beautiful porn stars on PropertySex truly know a dollar's worth and they plan to maximize every moment that they get in the name of pleasure. They ensure that they are absolutely gorgeous before going for their house showing. They know that they have to get their clients' attention thus the time they spend before the mirror fixing their faces is worth it. They intend to make all of your POV fantasies come true especially because the videos show a short recap of them getting kinky. The classiness goes out the window as soon as they spot a cock in sight. They become overly flirtatious and their efforts are rewarded by the man falling into their traps of sexiness. There are so many familiar faces that you will see from scene to scene. The title of the videos perfectly describes what the stars will showcase to you.
Whether they are sucking cock, getting anal fucked or having ordinary sex, you will not see them break a sweat. They still manage to keep their sexy composure as they strip dance for you. All of their boobs are tempting and look ridiculously amazing inside and out of their bras. As for their bodies, there aren't any words befitting enough to describe them. The sites have a domination of blondes and brunettes in comparison to redheads. However, with so much butt and 'boobage' being flaunted, around, I highly doubt that you will be looking at the girl's hair colors. Even ebony girls make a play for your attention.
Conclusion
PropertySex does a good job of meeting all of your POV fantasies. The smart and sexy selling will make you pledge loyalty to this site. It may even make you consider a career as a real estate agent. The beautiful porn stars suck, fuck and always make sure that you have a good time. By the time you are done with this site, you will be familiar with numerous fucking styles. Enjoy!
---
Looking for further info? Check these other porn review sites.