PrivateTeenVideo review
m4rc0f
PrivateTeenVideo review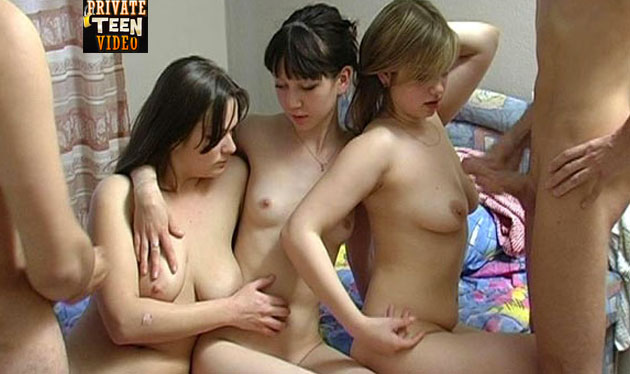 Positives
Constant updates DVD quality videos
Site Overview
Watch as slutty girls in private have their sexy bits displayed in every way possible on PrivateTeenVideo. Get all exclusive videos here with 100% real, amateur porn in scenes that will bring you to the highest possible level of entertainment and arousal. These girls all mean business when it comes to hardcore sex, and you'll see for yourself when you sign up. Fast streaming, great quality, and access to several other sites in the network is promised upon membership, so don't wait.
You even get access to live cams of the 800+ girls featured on PrivateTeenVideo, a forum community for the network, and several personal bonuses when it comes to unlocking the best content in the best place to find amateur porn that's sizzling hot. Don't get burned like these sluts have, just sign up and watch the fire go down!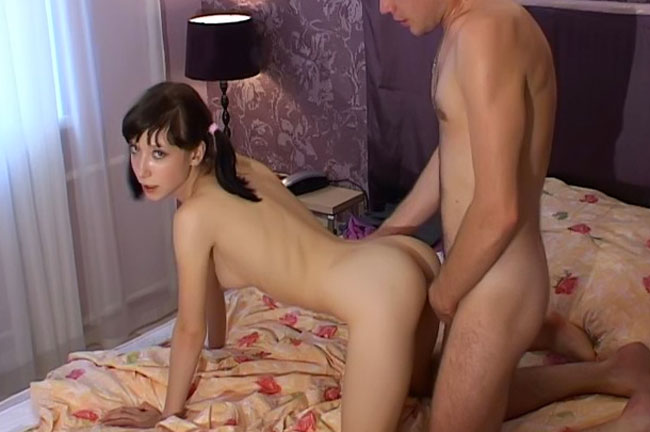 Design and features
The design and user interface are really quite simple on PrivateTeenVideo when it comes to navigation and visual appeal. The colors are dark, there aren't many distracting things to take away from the content including a lack of ads. The layout is basic, easy to use, and full of high-quality suggestions for you to watch. Each video that is listed has one large screencap and four short ones to the side, giving you a really good picture of what the video you pick will entail. Videos on PrivateTeenVideo are downloadable without any limit, so you can save everything you watch or pick and choose favorites to spice up your collection of steamy private scenes with these new, exclusive half hour movies.
They also offer galleries for the videos that are listed that include several screencaps from the scene. It's a great way to get more involved with your favorite fresh models and you can save the galleries by downloading directly, too! When searching for videos, each movie is tagged with niche specifics, and you have overview filters to use for basic searching. It's simplistic but super simple, and it isn't hard at finding what you're looking for with the search controls given. Each video is mainly featured as hardcore, European sex paired with the amateur appeal. It isn't too unique of a category, but one that is easy to muddle, and PrivateTeenVideo hits the nail on the head with this site!
Girls and videos
Find tons of the best amateur wannabe porn stars here, with complete user submitted sex videos. PrivateTeenVideo have gotten their material from everyone! Maids and nannies to pissed boyfriends and slutty girls wanting to grab attention for herself! Like the URL suggests, these girls are all fresh and hot with tight asses, flat tummies, and fit bodies that sport a variety of personal taste and preference. The girls found here in this 100 % homemade amateur videos are promised to all be piping hot, kinkier than your own girlfriend just being themselves as they get rammed by great dick. All the girls are Eastern European sexy goddesses, coming from all over that region of the world, even including Russia.
This kind of variety of exotic wonders of real girls fits well with the naughty, secretive theme of private videos being posted for all to see as everyone wonders what happens behind the closed doors of the most romantic and intimate countries over the world. The girls even speak in their native language, adding a whole new layer of sex appeal to with foreign accents and flowing words of the languages of love. 130 videos of real girls make up the collection that is PrivateTeenVideo claim to fame here. They have tons of videos, and their front page features different orgies and public sex videos. Cute perky blondes tease in their skimpy clothes their older boyfriends while other girls get their pussy full of vegetables used as toys. Hardcore sex is the common theme to bind the list of videos together, though as is expected, there is so much more variety of fetishes and kinks as these real people get down to their own dirty business and produce quality amateur porn videos for PrivateTeenVideo. These girls, when left to their own devices, can come up with every way to shock and intrigue you with their nasty behavior, obedient ability to complete their man's preferred kinks, and provide you with the best.
Conclusion
Since PrivateTeenVideo buys real material from their users, you are guaranteed the best of amateur, home-made porn. The media has taken over the adult entertainment industry so much that a rare great site with 100% real amateur videos is a hard thing to find nowadays. Maybe that's why PrivateTeenVideo have halted updates because they know that it's best to stop when way ahead of their peers! The best parts of this website are the exclusively Russian/European beauties, and there is even a few token half-Asian's thrown in to switch things up. It's a really hot, super exotic view into fresh ladies personal sex lives and how daring they can get by selling their private home films of them getting frisky.
PrivateTeenVideo is one of the lesser of sites in their huge network of over 30 other similar niche sites but features super hot content that is exclusive to the site, with tons of ways to get interactive with the community by forum posting, cams throughout the network, and so many other options provided. The size of the site is perfect for the material they offer, and they play a big part in their hosting umbrella company when it comes to fresh chicks really knowing how to impress their horny viewers. It's not something you'll forgive yourself if you miss, so don't waste time. They aren't going anywhere anytime soon, but that is no excuse to sit around watching your knock-off, faux-amateur, non-exclusive repeat content that so many of other "real" sites give you to jerk off to. PrivateTeenVideo is the real deal, and you'll discover that first hand if you join the network!
---
Looking for further info? Check these other porn review sites.