PrivateSexTapes review
m4rc0f
PrivateSexTapes review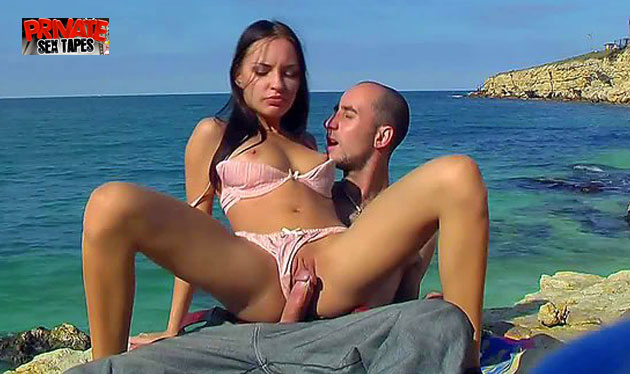 Positives
• amateur videos • photo galleries • hd quality
Negatives
• interface • no pornstars
Site Overview
If it is reality porn you are after then you are in for a treat. It does not matter which way you swing because I am about to give you the lowdown on the porn industry's greatest reality porn treasure. No, I am not exaggerating in any way and I do speak the truth, if you like home spun and 'do it yourself' sex videos, then you should head on to PrivateSexTapes. Not only does this porn site give you the best homemade sex tapes but even the features and bonuses they lay out for their members are mind blowing.
The site may sound like any other porn site of the same caliber, but it really is not it so much more than that. With top notch quality and great user content and number, it really is something to look forward to. The site was launched some time ago in early June 2011 and ever since then, it has been climbing the top with their unique theme. This "user submitted" porn site is currently being managed and owned by AFS Media, Ltd. and is under the WTF Porn Pass network, a gargantuan network made up by a few of the porn industry's greatest porn sites. The site's niches certainly revolve around porn videos, amateur couples, and reality porn – of course, with a tinge of different fetishes that certainly make it even better.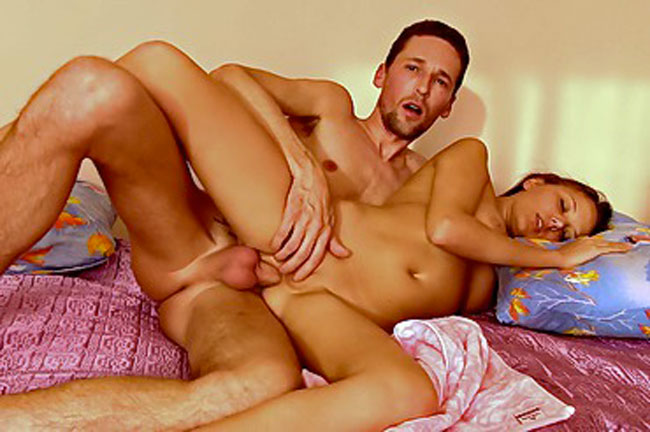 Design and features
PrivateSexTapes is the perfect place for finding homemade porn and a lot of people are into that kind of thing, so imagine the number of people flocking just to get the finest and most bizarre sex tapes no wonder this porn site opted to go for something rather simple when it comes to their site design. This enables members of the site to focus solely on the many content it offers rather than how the site looks like, as superficial as it sounds. The makers of the site managed to get a hold of a lovely black, white, and grey color scheme, which certainly fits the theme of the site. The performance of the site in an overall sense is absolutely delightful starting off with their navigation system, which is really easy to decipher.
Browsing your way through things here is easy peasy and you will also notice how user friendly the interface is. The site is organized so it is rather easy to find what you will be looking as soon as you log in. Despite the site being large enough to warrant months and months of unlimited viewing, probably even more considering the updates that roll in twice or thrice every week, they still managed to make it work when it comes to orderliness. The site is above all, brimming with features that will aid you in your journey right here. The links, if you are to find them, are located right on top of the porn site and they consist of the most vital ones like the home page button which obviously and automatically take you to the main/home page, where you will find numerous video caps and video thumbnails that represent a certain newly uploaded episode.
You can also access all their video content when you go for the sex tapes button, right next to the button labeled 'our couples' that serve as a model index where you will be able to find details and information about the couples who sent in their very own homemade sex tapes. From that information, you will be able to figure out stuff about these certain individuals, including their favorite sex positions and favorite places where they love to have sex. From that menu bar, you may access a page where you can submit your very own sex tape and if it does get chosen, you will get a cash incentive it's like the site is hitting two birds with one stone.
The site has photo sets, as well, since it gets paired up with the video the couples just sent. It is not really that professionally taken and the quality may vary but they are pretty decent and majority of them are all in hi resolution. You may download the sets in zip files or just view them in your browser via slideshow mode. Nevertheless, you still get the same nice resolution. Browsing in PrivateSexTapes is good since you may be able to sort out the content using their dates, titles, ratings, and the number of times they have been viewed. There is no advanced search bar but a pagination link is here to aid you, too. Another great addition to the many features this site offers is the amount of bonus sites you can access with no restrictions for free. There are plenty and pretty hardcore, just like Public Sex Adventures, Dolls Porn, Hard Fuck Girls and many more.
Girls and videos
The couples you will encounter in here are mostly hailing from Europe, so expect a whole variety of them. They speak different languages but subtitles are available so that is no biggie at all. These bombshells may not be professionals in terms of starring in their very own porn videos but they could actually pass as one because these folks are beautiful and erotic to begin with. To make matters even better, their sex tapes are completely good. Homemade sex tapes are usually in low quality but these are different and they have exceeded my expectations a great deal. There are more than 450 scenes in the site and they have their own photo sets.
The scenes are particularly hardcore in general and, since the full length ones last for a lot of hours, they are divided into episodes which are updated twice or thrice a week. These episodes can be downloaded in different formats like mp4 or wmv. You can also stream them in your browser if you don't feel like downloading them to your device. Everything here is actually exclusive and the majority of them are in high definition, with usually 1920 x 1080 or 1280 x 720 as its resolution. There is no download limit and full length playbacks are definitely available.
Conclusion
The size of this porn site is superb and the quality is not something to be taken lightly, as well. Even better, it is exclusive and the theme they took on is absolutely unique and their methods of garnering videos is not what you consider completely normal. Overall, the site is really good and I do highly recommend this one for those of you out there who are into homemade sex tapes and European porn. You will definitely not regret it.
---
Looking for further info? Check these other porn review sites.