PrimeBbw review
m4rc0f
PrimeBbw review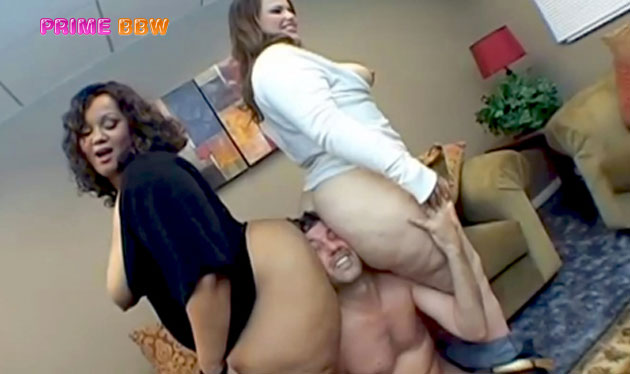 Positives
• fat milfs • blowjob videos
Negatives
• no slim chicks • no softcore
Site Overview
Most of the adult entertainment models on the site are fit women, whenever they do their scenes you can even see just how skinny their bodies are as you can almost see their bones sticking out, they also have long arms and legs. Now this is the standard of beauty for some however, there are those who prefer the exact opposite of the normal adult entertainment models.
There are those who loves to watch BBW or big beautiful women when they visit adult entertainment sites, for they see a certain sexiness in their curves and their massive body parts. PrimeBBW is the adult entertainment site that caters to these types of audience, they fulfil the BBW fetishes of these viewers by uploading the best and the highest quality BBW porn videos. All of the models on this site are voluptuous in different areas, yet they still know how to work their pussies, their tits and their mouths.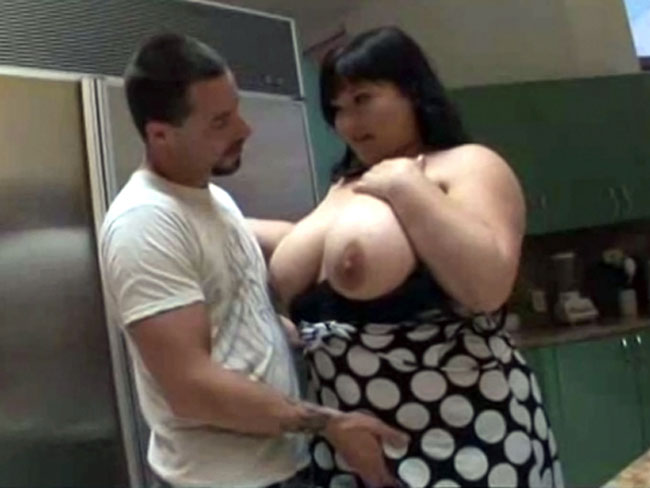 Design and features
The site has a simple black background and it has a colourful poster of the site's name. Because of the colours chosen it does not distract its members and visitors from the contents of the site. As you scroll down you will automatically see rows and columns of their high definition videos, all of them run from 30 to 40 minutes. At the top most left side of the page you will see the member's log in page and the join now page wherein you can subscribe if you are still a visitor. All of their videos can be streamed online as they offer a fast streaming option if you are using your desktop, laptop, tablet and mobile phone. You can also view videos on your phone by switching it to the mobile version of the site. You can also download their videos and convert them into different formats to match your device, you can convert them into WMV, FLV, 4GP, 3GP, MP4, MP3, AVI and more.
They can be transferred to Android phones, Iphones, Ipads, Ipods and more. The site also has high resolution pictures that can be downloaded and transferred as well. If you wish to know the latest updates from this site, you can follow them in the social media accounts such as Facebook and Twitter, you can even check the latest news from their models. If you have any questions or concerns then you can contact their customer support representatives, they are open 24/7 and you can check their page, the link is at the bottom most part of the page. You can also read their frequently asked questions so that you could know more about the site and its services.
Girls and videos
As mentioned in the title of the site the model is an amateur and it was her first time having sex. Being a big woman her tits are all natural and twice as massive as the regular adult entertainment models, and as she pulled her tank top down to reveal her massive melons, the man beside her could not help but get turned on. It then escalated to breast fucking and sucking, as well as pussy pounding and blowjobs. Another model on the site is involved in lesbian sex with another big beautiful woman, and since they could not have sex on the couch, they opted to do it on the floor as their thick thighs and massive pussies collide.
They rubbed their clits together and sucked each other's tits, they also fingered each other as they both came. The scene in this video did not end there, as a man joined them and they did a threesome, the hunky man got his cock swallowed by the massive pussies and asses of the two big beautiful women. The scene ended with him cumming all over their faces and curvy naked bodies. If you love to watch interracial sex, PrimeBBW has interracial sex scenes that are available for you too. You can watch as big beautiful women's pussies meet the big black cocks of the male models, and although the model is on the heavier side, it did not stop her from riding the massive block cock and letting her pussy swallow the massive cock whole. She is not only good at riding cocks, she could also deep throat them and that is evident in her scenes as she took all of the man meat in before sucking it and pulling it out.
They also have a full on lesbian sex scene between big beautiful women, you can watch these models spread their healthy thighs and let their partner finger and eat their pussies out. You can also watch as they rub each other's clit while their bodies move along the rhythm, they also feature a heavy make out session between the women and some hardcore tits sucking action. These are just some of the scenes that are available on the site featuring their healthy and sexy big beautiful women, once you become a member of the site you can see more of their videos that also involves gangbangs, anal, solo action and more.

Conclusion
If you are tired of the same old and typical slender and fit adult entertainment models and you have a certain fetish for big beautiful women then PrimeBBW is the site for you. All of the scenes that they have involve women who are on the heavier side but they have their own sexiness in their scenes. Although they are not the models that you are used to, rest assured that you will still get turned on and they can still make your prick hard as you watch their sex scenes.
This website has been deleted, check more good chubby paid porn sites!