PrettyDirty review
m4rc0f
PrettyDirty review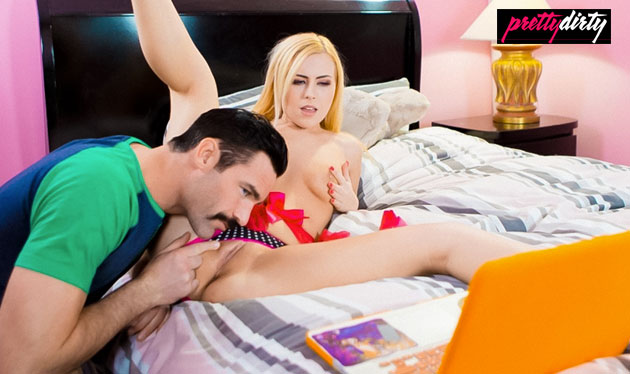 Positives
• hd content • weekly updates
Negatives
• price • no softcore
Site Overview
PrettyDirty is an exciting taboo sex themed porn site offering beautiful pornstars fucked by their stepbrothers and stepfathers and stepsons, taking the taboo theme to a whole new level. The sluts have outstanding bodies that anyone would want to drool over. Watching these sluts getting fucked by their stepbrothers and stepfathers and the kind of moans and loud screams they give makes for excellent viewing, something that cannot be matched easily.
Presented by ace porn directors, Bree Mills and Craven Moorehead, PrettyDirty offers intense porn with domination and submission stunts, while the sluts are fucked insanely, and they suck the cocks as if their life depended on the cocks.
With PrettyDirty, you will have an awesome time with the porn videos and photos, because there are hundreds of them, all for your sexual pleasures. All scenes are steamy and raunchy. What makes PrettyDirty is the handpicked themes, studs and sluts to role play the specific characters. A beautiful design and a bunch of world-class features make PrettyDirty a great site to subscribe to. To know more about PrettyDirty and how it will help you in getting what you want, read the review provided below.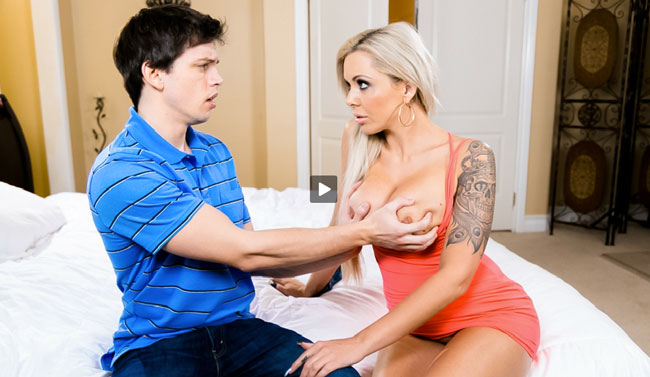 Design and features
One could easily say that it is almost impossible to tear one's eyes away from the Pretty Dirty web page. The design is so eye catching and the navigation throughout the website is impeccably easy, due to their design choices. The black-pink combination of colours make the entire ambience of the website incredibly sexy. Black is used as the background colour, and to a large extent, identifies with the taboo theme of PrettyDirty.
Pink identifies with the pink and juicy cunts of the sluts, which are waiting to be fucked and pounded in the most insane manner, much to the delight of everybody involved, including you. The pink colour is used for the texts and links to various pages of PrettyDirty. Normal text is grey in colour.
The header has links to Videos, Pornstars, Pictures, Extras and Featured Series. To the left of the links, there is a beautiful logo of PrettyDirty, with Pretty seen in pink and Dirty in white. After the links, there is a search tool, with a Member login dropdown menu. A blue box with the text JOIN NOW, completes the header portion.
A large trailer of the most shocking scene ever produced by PrettyDirty is seen below the header. Directed by Bree Mills and Craven Moorehead, the scene, Indirect Relations trailer loops around, showing you a glimpse of the intensity involved in this awesome video.
Latest PrettyDirty videos come next. There are four in the homepage and a View All link takes you to the video page. There are about 201 videos for your viewing pleasure. Below the Latest videos, Popular PrettyDirty videos are placed, with a link to View All. An Upcoming Video is highlighted next, followed by Popular pornstars. The home page ends with the most popular pictures and images. All image and video links have a like, dislike and comments buttons, which indicate the number of people who liked it, disliked it and the comments made by them.
Girls and videos
The sluts on PrettyDirty are the epitome of gorgeousness. You will find some of the most famous names from the porn world, featured in the craziest taboo themes here. You may even want to call them the sex goddesses or queens, for they truly fit into the bill. Check out the popular names like Kendra Lust, Abella Danger, Alexis Fawx, Scarlet Red and Dillion Harper. These sluts have made a name in the porn industry and will not shy away from giving the kinkiest performances to help you cum hard.
When we talk about sex goddesses, we mean a whole gamut of horny stuff that these chicks bring with them to the table. Perfectly shaped and sculpted bodies, smooth and soft skin, breasts that are so round and fluffy, flat tummies, beautiful tummy holes, clean shaven or trimmed pussies, and roundest asses, combine to give you and your cock a great time.
The three parts of a chick which make her what she is include one top part, the breasts, and two bottom parts, the ass and the pussy.
Let's start with the bottom, with the ass. Roundest asses and so fluffy and soft like a cushion, you will always want to squeeze and grope and fondle the smooth ass as she stands naked in front of you. Push your cock into the tight asshole, and she will scream as intense waves of pleasure rip her asshole apart. Pussies are pink, wet and juicy, and are always desperate to eat cocks and drink cock juices. Boobs are the best parts of these sluts. Fondle and grope them, squeeze them and pinch the nipples or suck them, you will love to spend long nights with these cunts without hesitation.
Before we conclude this review, let us check out a beautiful video. There are so many of them, you will have a dearth of checking out which is the best. An awesome threesome video, Take Your Stepbrother's Fresh Cock, Cassidy Klein is home for vacation and must share the room next to her stepbrother Ryan's room. Ryan eyes Cassidy, and Cassidy's stepmother, Claudia, catches Ryan in this act. Claudia sees a great opportunity to indulge in a threesome, and requests Cassidy to seduce her stepbrother, in return for money. Agreeing, an awesome threesome ensures, with Cassidy fucking the hell out of Ryan.
Conclusion
Time for a formal conclusion. The above discussion must have gotten the better of you, and you must be egging to sign up. Before you do, get to know the subscription options. Three options are available, a monthly, a quarterly and an annual. Monthly is affordable, but quarterly and annual plans give you discounts, with annual being significant, at a whopping 60%. If you have doubts or concerns, try the three-day trial plan. It should do a world of good for you. PrettyDirty will truly keep you and your cock busy for a long time. Now, hurry up and hit Join Now.