PornWeekends review
m4rc0f
PornWeekends review
Site Overview
A good, hot weekend with a sexy and cock-craving girl is what we all dream of. Going to a foreign country, with nice landscape, hot beaches, and bitches are the first thing any of us would do in case of winning the lottery. But, until then, we can enjoy the videos of the PornWeekends, which features really hot couples (mostly from Russia) living our fantasies, and fucking all over the exotic countries they visit. Don't despair yet, because the videos might not come in too quickly the ones you can actually watch are pretty exciting and sexy. They are mostly quite long, and one vacation or weekend is added in several clips, and you can watch these guys fucking all over the place. As part of the WTFPass network, the PornWeekends has a whole lot of bonuses for you. There are hardcore porn videos all over the network mostly offering the visitors some really juicy sex, coming usually from Europe, or to be more specific, from Russia. In the event that you are looking for hard sex, and you don't mind that the content is not fully exclusive, the network will prove to be a good choice. The 10 additional sites cover all types of hardcore niches, and while you are at it, you might also notice that the scenes here are not just sexy but they are very well shot. In fact, exclusivity is the only not too significant issue here, and there are sites which offer fully unique porn videos for you. Are you tired of surfing over the internet to find natural girls with tight bodies and amazing boobs? If your answer is yes, then PornWeekends can give an unlimited access to these sexy chicks that love to explore their sexual sides and willing to share their sexual fantasies with you. With their network of sites, you will find your type of fucking action for sure and no need to surf multiple porn sites because you can access the network sites from the home page itself.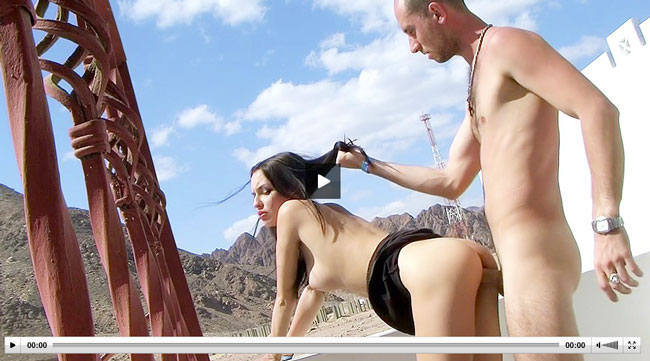 Design and features
You will love the home page of the PornWeekends. It's not just good looking, but the tour has some really good features. For example, you can browse the whole collection, and you may also access the models' profile page, where you can find all videos of them listed. Probably the best feature of the tour, however, is the preview it grants: you can access several trailers offering sexy minutes of these hot videos. If you decide to give it a try, you will see that the members' zone is nearly the same as the tour. Some might find navigating the site hard, but if you know what you are looking for, you can easily find your way around here. The videos are listed with large thumbnails and with some extra information about them (e.g. their location). Opening a scene in the browser is easy, and you will find it quite a pleasant experience. Though the quality could be better, the videos load up quickly, and the playback is really smooth. Naturally, if you want, you can save the videos quite easily too. Mostly MP4 files are offered (for HD they are the recommended) while a few AVI, and a mobile friendly format is also featured.
Girls and videos
Tight asses and wet pussies are the two things a man look for in a good porn site and the PornWeekends gives you exactly that. It's hard to keep your eyes off their flawless skin and bald pussies. You don't just see the wet pussies on this site but also chicks with big breasts and hard nipples. The girls on the site are just adorable. You won't find so many locations and backdrops of sex scenes on any other site out there. There are regular updates on the site that ensure that you are never out of fucking action on this site. No matter the type of girl you are looking for, you will find every type of girl here from busty chicks to fresh girls with perky boobs, long-legged chicks to red head girls, blondes to brunettes and many more. PornWeekends has a lot to offer for your excitement and viewing pleasure. For all the studs that ever dreamed of going on a sexual trip with a hot chick on a weekend, this site makes it happen for you. Videos are featured in outdoor locations, hotel rooms, and inside cars. The site is filled with awesome chicks with juicy breasts and nice asses. These girls are dying for a nice big cock and begging for a warm cumshot in their mouths. They are experts in sex and not ashamed of showing this on camera. They are more than willing to get fucked in the variety of positions to fulfill your sexual fantasies.
Conclusion
There isn't much to say about this site, it's warmly recommended. The sex in the videos is good, and though the participants are mostly professionals, they really seem to enjoy the vacation, and they truly act like they were actual couples. When you start exploring the content, you might get the urge to go and enjoy a good vacation yourself too, so get a girl and two tickets to Paradise instead of watching porn. However, if you prefer porn, the network access will make you forget about traveling, so you can enjoy more porn at the comfort of home. As soon as you take a look at the home page of the site, you get a huge collection of videos to choose from right in front of you and you will fall in love with some of these chicks instantly.