PornCz review
m4rc0f
PornCz review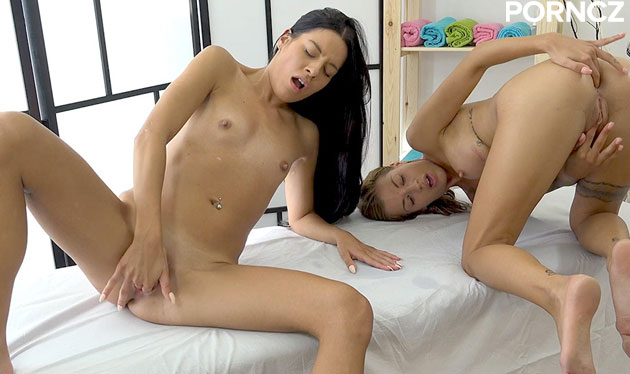 Positives
• hd videos • exclusive content
Negatives
• interface • no ebony girls
Site Overview
The Czech Republic is one of those exotic countries in Europe, from where you do not know many things about, but you know one thing. They have beautiful girls. It is true, some of the most beautiful women in the world, hail from this fantastic country, and lucky for us, many of them end up doing porn, hardcore porn. Welcome to Porn CZ, a new porn network focused on amateur girls that will show you a glimpse into a new part of the world you did not know.
Design and features
The designers and developers have managed to pull off some amazing things with Porn CZ. The amount of content and sites that inhabit this space is really huge and yet, these masters of design have found a way to keep everything organized in such a manner that even those people who do not have a lot of experience with computers, will be able to navigate the site fast and with ease. Load times are fast and menus are easily visible.
The site is not only very functional and responsive, but it also offers a number of great features and tool that are shared throughout all 14 sites in the network. These features and tool will make your experience something more enjoyable. You will get access to a very useful and easy to use download manager. This manager works as an assistant at the moment of downloading videos or images to your computer. The process is automatic, so you do not have to be present to start each download. It saves time and patience. It is really good.
You will also be able to rate and comment on the videos and get access to forums where you can exchange recommendations and talk about other topics with people from all around the world. This feature serves as a way to improve the site by creating feedback and as a way to create a list of the best of the best, something that you and other users will find useful. The entire network is compatible with mobile platforms. This means you will be able to gain access from any point on the planet through your mobile phone or tablet. Get your entertainment on the go and never be bored. It is amazing.
Girls and videos
While most of the sites focus on the beautiful amateur girls from the Czech Republic, the country is also responsible for giving birth to professional porn stars like the wonderful Susan Ayn, her site is included also many other professional girls are available. So, the network itself will bring you a mix of amateurs and professional girls, all of them gorgeous and kinky. Body types range from slim to average across the board.
You will get the option to download and stream videos directly to your browser. All videos will come in the form of an MP4 media file. Download speeds are fast and the streaming service is just great. No dropping frames and the media player is responsive as hell. How much do I pay for all of this? You might ask. The answer is that you will pay a very affordable price for all of this. You can choose between a monthly subscription and the full year membership, the choice is yours.
Conclusion
Porn CZ is a fantastic porn network. There are 14 amazing sites altogether at one site and for just one price. Why should you continue missing this amazing deal,  join now!
---
Looking for further info? Check these other porn review sites.