PlumpMature review
m4rc0f
PlumpMature review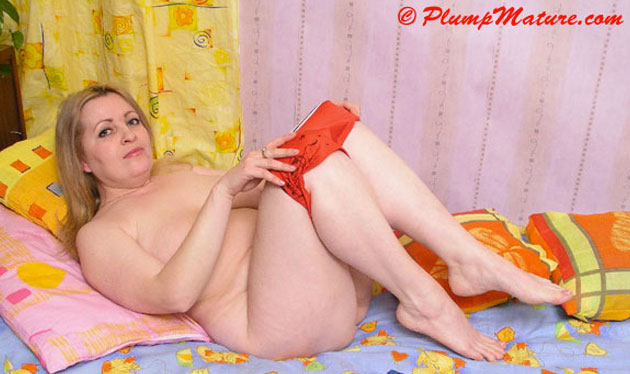 Positives
• hd videos • hardcore content
Negatives
• no innocent chicks • no slim women
Site Overview
We all have our personal preferences when it comes to the type of adult entertainment videos that we wants and the kinds of models that are in them, some of us loves the typical hot and sexy models with perfectly round tits and clean shaved pussies and there are others who are into the more curvy ones, the ones who are in the heavier side, those who have massive saggy tits and round belly's that almost covers their hairy pussies, these are called the BBW's or the big beautiful women who are sexy and alluring in their own ways. PlumpMature is the site that will show you these beautiful plump women who stars in the sexual fantasies of many adult entertainment viewers.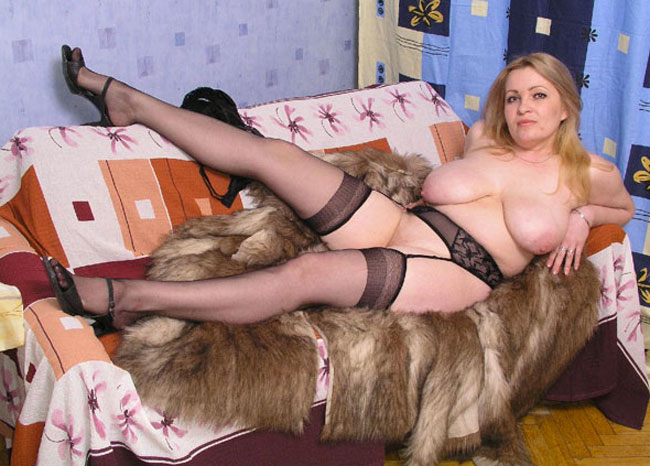 Design and features
Once you open the site you will see high resolution gifs and photos of beautiful big and mature women, there are disclaimers written all over about how these heavy models are always ready to pose nude and to fuck hard, there are pictures of a model getting pounded from behind and most of them are pictures of the models who are fully naked. At the right hand side it will show you the list of what you will have access to once you sign up, the videos are updated every 42 hours, there are about 41,970 high resolution pictures, there are about 448 high definition scenes, there are 126 big and beautiful models and there is a flashy join now button that encourages viewers to subscribe.
At the left hand side there are three tabs, the member's area, the models area wherein you can read the profiles of the models and view their picture gallery and the updates area. They have a section for the top rated models and their high definition videos all have a brief summary of the plot and a short introduction of the model that stars in it. They also have a section at the bottom part of the page wherein you can read the reviews of the other sites and their ratings regarding the contents, the performance and the niche of PlumpMature. Once you become a member of the site not only will you have access to all its contents which are all downloadable and transferrable to any device, but you will also have access to other 15 hardcore adult entertainment sites like FlowerPanties, FuckThisTranny, CutiesInStockings, PeeHunters, PlumperWorld and many more.
The site also has a frequently asked questions section at the bottom most part of the page, so you can read all the questions that were asked by other members and you can learn more about the site and your subscription. They also have a customer support page wherein you can see a hotline number that you can call 24/7 or you can send them an email; they are always willing to help you out with any concerns or questions that you may have.
Girls and videos
PlumpMature has been uploading and delivering the best BBW videos for 11 years. One video showed a brunette woman who was riding a big black cock, the man was laying on the couch as he made the heavy brunette model ride him while he pounded her pussy from below; as his cock and his legs hit her pussy and her legs, her massive ass went bouncing and jiggling as well. They then switched positions as he made the woman lay on the couch as he continued pounding her pussy from behind, he then pulled out and came on her ass.
In another video it showed a beautiful plus sized brunette who was wearing nothing but her green lingerie, as the camera focused on her body it showed that on the couch just across her an African American man was rubbing his cock as he looked at her body while she was on all fours; the man then stood up and approached her as his cock was hard and erect, he then touched her massive ass and belly and jiggled them and caressed them, he then slowly removed her green underwear and continued touching her and jiggling her belly and ass. He slapped her ass as he used his cock to slide through her ass and pussy, when he found her hole he slowly inserted his massive cock, instantly filling her up and making her moan. He then held onto her waist as he pounded her pussy in a fast pace, he reached out and removed her bra as his massive cock continued to go in and out of her; he then squeezed her massive and saggy breasts as it bounced and jiggled from the impact.
He then made her kneel on the floor as he grabbed her brunette hair and made her suck his big black cock; she rubbed the shaft before taking the cock by its tip, used her tongue to lick the head and sucked it, she went from the head to the shaft and took as much as she could into her mouth until it was throat deep before pulling it all out, tasting every inch of it. The man grabbed her head and he took control as he moved his hips and rammed his cock into her mouth, he went as deep and as fast as he wanted while the woman just had her mouth wide open, willing to suck all of him. The video ended with the man rubbing his cock and seconds later releasing his man juice on her face and her mouth.

Conclusion
PlumpMature will surely fulfill the fantasies that you have for big beautiful women, they have high definition videos uploaded so you can watch as their massive pussies and asses swallow the cocks whole. They are not the typical models that you see on other sites but with PlumpMature you will surely see a different kind of sexy and hotness.
---
Looking for further info? Check these other porn review sites.