PimpTubeChannels review
m4rc0f
PimpTubeChannels review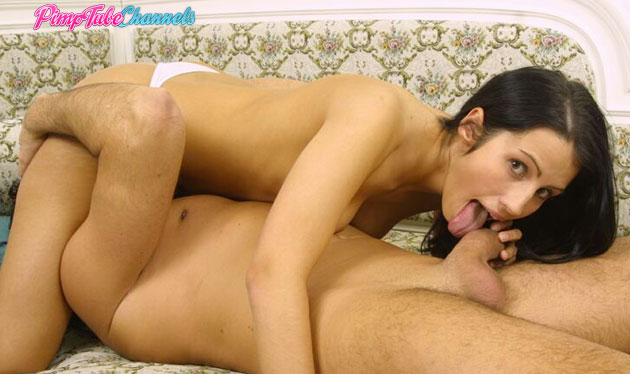 Positives
• hd movies • stream and download • live girls
Site Overview
YouTube is one of the most popular social media site wherein people can upload videos about them or about the people around them, but imagine an adult entertainment site that works just like YouTube but it has racy contents and short sex clips that will help you get off.
PimpTubeChannels is an adult entertainment site that provides clips that are submitted by their users or they upload clips from porn movies, they have hundreds of videos that go from soft porn to hardcore sex and you can select the videos and change them in just one click, talk about convenience. This site is a must for those who are looking for a quick jack off.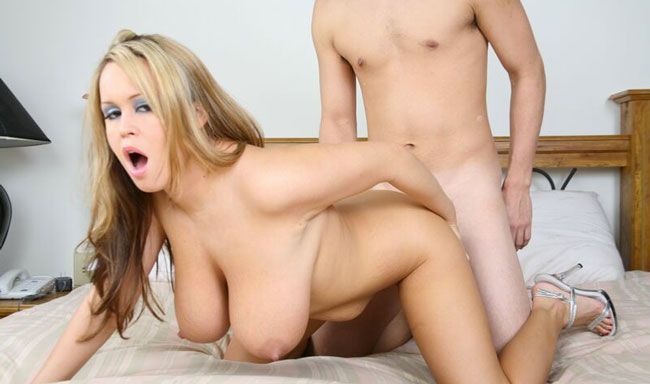 Design and features
The site has 38 pages of short clipped porn videos and each of their videos is rated based on the performance of the models on the said video. For the convenience of their users they also set up a page wherein they show the videos that are most popular. These are the contents that visitors and frequent users of the site can avail of, however, if you want more than you can sign up as a premium user of the site.
Once you become a premium user you can stream full movies, you can download the videos and transfer them into any device like Iphones, Ipads and Android phones, you can chat with live girls who are available every hour, you can watch around 5,000 high definition videos and around 2,000 DVD movies and you can also visit the profiles of the models of the movie or movies of your choice. The site comes with a customer service hotline that you can contact at any time; they are available to answer your questions and inquiries 24/7.
Girls and videos
This site has hundreds of videos for their users and thousands more available for the premium ones, one clip on the site showed a model named Stacy Silver, in the said video she was all naked when she joined a man who was fully clothed in the bed, she went on top of him and she grinded her naked body on his clothed one, they kissed passionately as he touched her body all over and squeezed her breasts, he even pushed her forward so that he could suck and lick her massive tits, she rubbed his bulge and it showed how hard and big he got, she opened his zipper and she took his cock out and she sucked him long and deep, he held her head and pushed it, signaling her to go deeper. She then took his pants off and gave him a handjob before she rode him. She bounced up and down on his cock as her bouncing breasts were in front of him, he proceeded to hold it and play with it while she rode him like a bull.
In another video it showed a threesome that involved one man and two women named Tyler and Tiffany, in the video it showed Tyler and Tiffany in the bed and they were both bent over as the man rubbed their pussies and their butt holes, he then went over Tiffany and grabbed her by the waist and pounded her from the back. While he was fucking Tiffany, Tyler was on the other side and she was keeping herself occupied by playing with her pussy and fingering it. Then man then pulled out from Tiffany and inserted his cock into Tyler, pounding her in the same pace that he did with Tiffany, Tiffany then went in front of Tyler and kissed her while she was being drilled in doggy style, Tiffany laid in bed and sucked Tyler's dangling breasts, she used her tongue to encircle Tyler's nipples while Tiffany fingered herself. The man then turned Tyler over and he lifted her legs as he continued to pound her and Tiffany continued to suck Tyler's tits and she continued to finger herself.
Another video showed an Asian model named Boom who used a peach coloured dildo to please herself, she positioned the camera in front of her pussy and she started the video by rubbing her pussy first, to make it wet and hot, she then flicked her pink bud and stretched her pussy by inserting her pointer finger, while she was fingering herself she grabbed the peach coloured dildo and sucked it like she was giving a real cock a blowjob, she licked the tip and the shaft and rammed it inside her mouth while she played with herself. She then used the tip of the dildo to tease the entrance of her pussy, she circled the opening using the tip and slowly inserted the fake cock into her hole, when she was able to take everything in she pulled it out and she started drilling herself, as she was pounding her pussy using the sex toy she used her other hand to touch her tits and squeeze her mounts. She then pulled the fake cock out and licked it, she sucked the whole toy and she tasted herself, when it was all clean she rammed it back her pussy again and she didn't stop until she was dripping wet and her hot and sticky cum came out.
Conclusion
PimpTubeChannels is an adult entertainment site that has the best and the most hardcore porn videos, they have about 5,000 high definition videos alone and they have about 2,000 DVD porn movies, that's about 7,000 porn movies and clips that you can watch at anytime and anywhere. And since the site operates in a way that we are all familiar with, it is very easy to navigate whether you use their desktop version or their mobile version and all of their contents can be downloaded too.