PhatWhiteBooty review
m4rc0f
PhatWhiteBooty review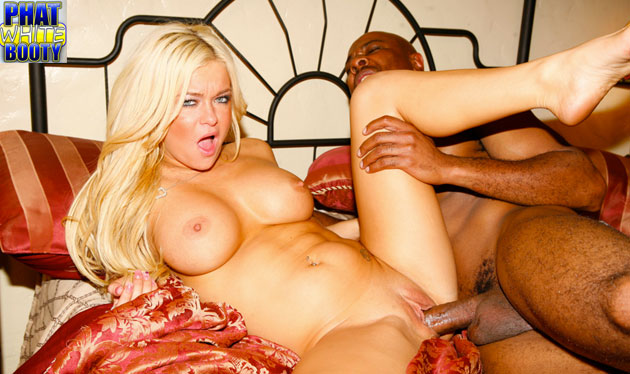 Positives
• big butts • live shows
Negatives
• only fat women
Site Overview
Tell us, what type of woman do you like? Do you love one who has really big boobs bouncing around? Do you want a girl with a really beautiful and angelic face? Do you like one who has a really slim waist that you can hold on to? Or would you rather have a go at a lady with a really big butt? Yes, that's right. How do you feel about fucking a woman with a really nice and fat ass? This is one of the most popular niches of porn – and for good reason. Almost every man wants a big butt to cushion the fuck. This is also the reason why there are probably hundreds of porn sites out there just dedicated to featuring women with fat asses. We have noticed though that there are only quite a few ones with great quality, and even rarer are those that feature hot white chicks. We don't know about you guys, but have you noticed that there are more black beauties and Latina ladies with big butts? It seems that this is not the proper arena for white chicks. However, this is not the case. The truth is, there are a lot of blonde women with juicy asses. It's just that there is no avenue for which to feature them, until now. Today, through this review, we are going to present to you a porn site that showcases the wonderful world of big white butts. Hence, to those who love white chicks, big butts, and interracial porn, we are not going to keep you waiting anymore for further details. We know that you are already interested in knowing the Phat White Booty's different membership plans because this porn site is perfect for you. There are three different membership plans, a one-month plan, a three-month plan, and a one-year plan. Aside from these three the porn site also has a trial membership plan that you can sign up for if you want to take a further look into the site, but, of course, this comes with a minimal fee.
Design and features
Even just by landing on the first page of this porn site, you would already be sure on what the entire site is all about. From the wide banner, down to the very last details of the images on the thumbnails, everything featured big soft and white butts. This wide banner is actually the first thing that you will see upon landing on the homepage but aside from the very big picture of a white butt on there, there are other elements around it that are worth noticing too. First is the navigation bar above it. This would help you find your way around the website. There are four pages there: the phat booty scenes page (where you will find the videos), the Filth Freaks network page (where you will see the links to other sites within the network), the member login page, and finally, the sign-up page. Below the banner, on the other hand, is a short description of the porn site. And below that, is a preview that you can play featuring their latest video, to encourage online visitors to sign up for premium membership. Scrolling down, you will then see six big thumbnails of their latest videos. You can actually choose which batch of new videos you prefer to see: the latest videos on the Phat White Booty porn site, or the recently uploaded videos in the entire Filthy Freaks porn network. These thumbnails contain quite a few, yet useful, information about the videos: the video's title (which usually contains the name of the porn star as well), the video's length, the number of the photos included in the related photo album if there is one, and finally a short description about what the video is going to be all about.
Girls and videos
The girls here are pretty varied. In fact, the only common denominator between them is their fair skin. There are a bunch of different girls within the Phat White Booty porn site: BBWs, blondes, brunettes, and many more. We think that the Filth Freaks have rounded up all the white girls with big booty within their big porn network, new and popular pornstars alike, and put them all here to be fucked by black guys for our viewing pleasure! As for the videos, they are as different from each other just like the girls here but do know that on every video, you will definitely enjoy seeing a big butt. But a few of our favorites always got something to do with BBW. We love them because they have that certain spunky attitude that other girls don't have. They live through the misconception that women with heavier weight have lower self-esteem, certainly not enough to star in a porn video – but here they are, confidently strutting their stuff. Just by watching them getting pounded hard, with their big fat booty wriggling all over the place already turns us on.
Conclusion
We really enjoyed taking this quick tour around the porn site, but allow us to mention one last feature that we loved most: the live shows. The porn site also offers live shows aside from the regular ones that you can download. Of course, other porn sites offer live shows too but they don't announce it as effectively as this site does. Upon landing on the homepage, the announcement of the next live show is one of the first things that you are going to see along with the exact time (adjusted to the time zone that you are in) when it is going to be showed. In this way, you are not going to miss it for sure. We sure won't, especially if a really big ass is going to be on it! The website has been closed, choose more pay adult sites!