PascalsSubSluts review
m4rc0f
PascalsSubSluts review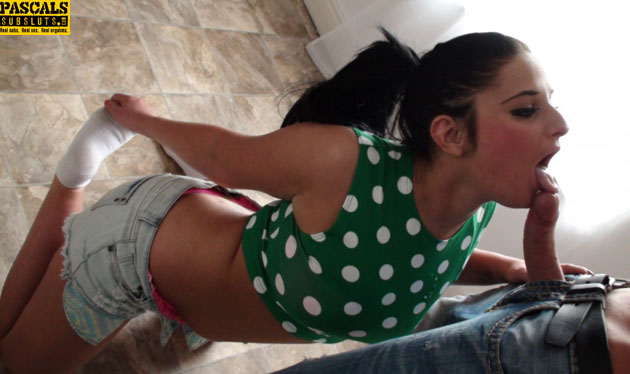 Positives
• hd videos • good quality
Site Overview
Pascals Subsluts is one of the raunchy fetish porn sites where you get to enjoy the most hardcore BDSM porn you could lay your eyes on. It is in this site that you get to enjoy how hot British girls get BDSM'ed by their own master. The site offers well-made, exclusive, and uncensored smut, so it is highly recommended that you get your membership to this site, especially when you are after some high quality BDSM videos to watch at night.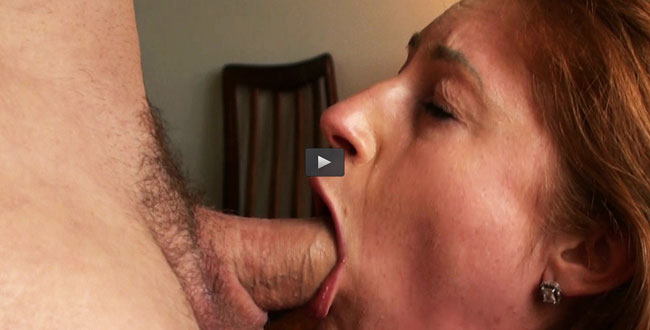 Design and features
If you are after hardcore BDSM, then you should take advantage of the Pascals Subsluts porn website. This particular site is designed and maintained to showcase how Pascal the man of the hour gets totally into fetish scenes together with his own army of hot Brit subsluts. As long as you get a membership to this porn website, then you should be able to get to know more about Pascal, his sluts, and even about the entire BDSM porn fetish. The Pascals Subsluts is just a recently established website, with its existence dating back in June 2015. Since then, daily updates for both the video and photo sets have been made, accumulating to the numerous collections inside the site. These are pretty exclusive too. For the videos you can watch here in the Pascals Subsluts porn website, there're more than 460 scenes already available. Each of these videos is approximately 40 minutes long. They come in various bandwidths and formats. As for the format, there's the MP4 for the downloading option (no limit!) and Flash option for streaming.
If it is the MP4, the dimensions would be at 1920×1080. The file size would be around 700MB. If it is the in-browser's Flash format, then the video dimensions would be 1280×720. The download manager is pretty efficient, with the ability to pause and resume. It has a download speed of 10-15MB/sec. With smooth playback, expect that there will be a 1-3 seconds buffer. All of the videos are HD and the quality looks great. If it is the images, then the site has lots of them as well. There are more than 290 galleries already available here in the Pascals Subsluts porn site. These galleries contain an average of 100 pics. You should be able to download the photo galleries into zip files, with a file size of approximately 15MB. Each photo, on the other hand, will have a file size of 150KB. For these photos, you can easily tell that they are amateur to semi-professional photography. Regardless of these photos being amateur or professionally done, you'd still be satisfied since they don't need to be airbrushed.
In terms of the site's design and features, it can be said that the site is optimized in a way that people can navigate through the pages without any difficulties. As one of the latest websites in the porn industry, this site is better off compared to those sites created decades ago. Aside from the website's design and layout, you will also find it easy to notice how the site offers other functions such as basic search, sorting through the archives, and marking your favorite videos offered here too. Other bonus features available for full-fledged members of the site include a store, blog, bonus videos, and discounts. The site is mobile friendly so you can access it even with your smartphone. Expect that you will be able to get more updates in the future, especially porn contents such as solo videos, hardcore videos, photo sets, and interviews.
Girls and videos
The models are ones that Pascal has taken a lot of effort to train in the fetish scene. There're about 116 models who are already indexed in the Pascals Subsluts porn site. They are mostly white-skinned girls since they are Europe-based but there are also black-skinned beauties who have made their name in this fetish site. The girls vary from amateur to semi-professionals. It is possible to get to know these girls if you want, since there are times when the videos they are featured in have model descriptions and scene descriptions. Speaking of the videos, it is good to note that the scenes or "plots" in them vary. Sometimes, they seem like pre- and post-interview shots. At times, they are just solo scenes. However, most often than not, the scenes will show hardcore scenes.
The subsluts who are already under Pascals spell may have a very dainty title but that doesn't hide the fact that their hardcore sex plays won't involve anything mediocre. Through the site and how the girls are treated, you'd find out just what exactly it means to be in a BDSM dynamic. The Pascals Subsluts porn site will promise you lots of hardcore plays that include spanking, slapping, deep pounding, face fucking, and the likes. Even when the going gets tough, the girls won't mind. After all, these subsluts are the type of people who will feel even more sexual ecstasy when they are getting spanked.
Conclusion
With the man named Pascal leading the way toward giving the best BDSM porn videos involving hot British women, you won't be able to escape from the ecstasy that the Pascals Subsluts can provide. The name of the site speaks volumes of what kind of hardcore BDSM sex you can expect from it. In this site, you already have lots of videos and photos that you should be able to get your hands on. What the site can offer is definitely enough for you to get back whatever porn investment you made into the site your membership!
---
Looking for further info? Check these other porn review sites.