OrgyWorldGirls review
m4rc0f
OrgyWorldGirls review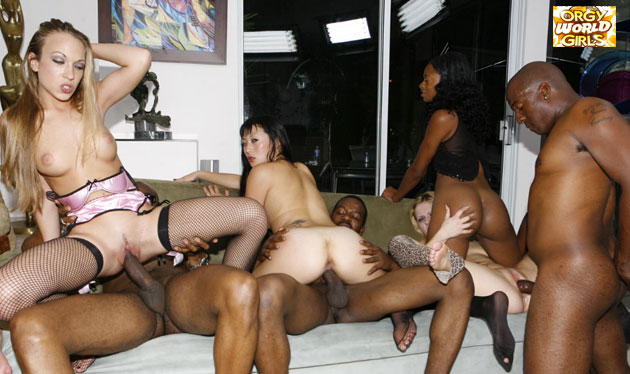 Positives
• hd interracial videos • exclusive content
Site Overview
The OrgyWorldGirls is a really hot porn site, with real gangbang and group sex action. This is group porn at its best, with 8-12 girls taking on groups of men, and they get penetrated in all holes. While they are at it they do some worshipping, ball-licking and cum-swapping. Some really hot, long videos will be yours to enjoy when you enter the members' area of this site, because these scenes average around 30 minutes, and they cover a whole lot of sex. It's professional porn, though you probably won't recognize these girls, since they are not the big-shots of the industry, but they are really amazing.
It seems the site has a fixed amount of content for you to browse, and thought some might frown on this thing, we are certain that those who like interracial sex and hot group fuck-festivals will enjoy this collection. In case you manage to watch all videos of this series, you should also check the network sites you get access to by joining. The videos of the OrgyWorldGirls seem to be exclusive, and they can't be find on other sites. However, as you browse through the network, you might find it that the content on some of the included sites are not exclusive; at least they were published on DVD also, so you may get their physical copy in adult DVD stores.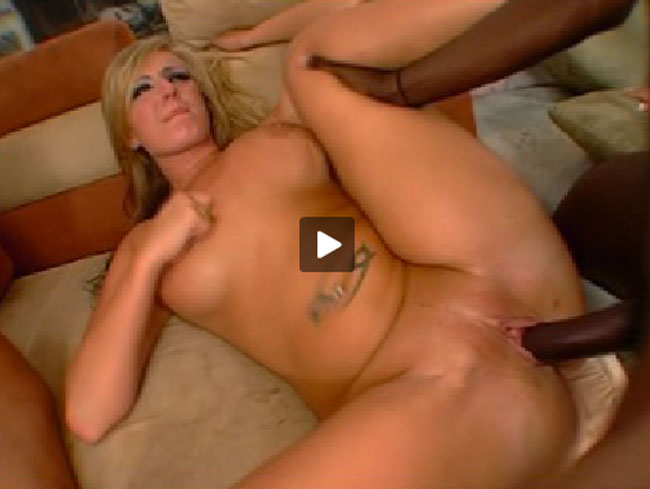 Design and features
There is an automatically playing preview video on the site which will provide enough information about the content. This short clip is the best preview you may get here during the tour, but the pictures are also nice.
Once you get in, you will be able to enjoy all content of this site… and of all sites of the network in fact. Under the banner, they placed a link which least to the LordsOfPorn homepage, and below that you can find the one and only menu. After you log in, you will see a featured video and the latest scenes listed in the central area. Also, there are 'Suggested sites' which are just upsell links, leading to partner sites you can join if you want.
From the members' zone you can reach the bonuses too: the VoD, and the live chats. The site has a mobile interface too, so in case you like to watch porn on a tablet or smartphone, you can switch to a more comfortable layout. Every scene can be place in the browser. For this they provide a stream of FLV videos, while the download options are a bit more varied: MP4, WMV and MPEG files are available. The picture sets contain mostly video captions, and since there are no HD scenes here, you can't find here HQ photos either.
Girls and videos
There are a few dozen hot girls in the videos of the OrgyWorldGirls. As the name tells, these are orgy videos, and all of them feature 6-8 different chicks. Some of them are professionals, while we think that many girls are coming from the semi-professional arena, and they didn't made it too far on the porn-star ladder. Don't worry though, they give everything into it, and when they get on with their hardcore sex-show they show you what they mean by orgy. We saw only natural girls in the scenes of the OrgyWorldGirls, so we believe that they are the fine natural types that many of us likes pretty much. Most of the hot girls you can see in the videos are Caucasians, but to make it more interesting, the guys who created this series had some cute ethnic chicks onto their roster, so you can find here a bunch of Latina and Asian cuties, also a few Black girls are making an appearance too. When you open the site, you will come to the conclusion that these videos worth watching. The models are natural beauties, and they are quite eager to show you how hard they like to get banged.
Naturally, you can find a lot of guys in these videos too. They are all Black, and they are well-hung, so the girls are really in for a treat.
These videos were created by the same crew, so they usually have the same features, and the guys are also the same, only a few changes are made in each group. However, the sex is always exciting, and if you enjoy watching as hot girls get banged by two or more guys, then these videos are recommended to view. There is always a short situation – e.g. the girls are hanging out near the pool, take care of their tan, and then they get inside to fuck with the guys. There isn't any logic, in fact, you shouldn't concern yourself with it, just jump to the fun part. And it's quite a fun part, believe us. The chicks are sucking those cocks hard and nice, and they get banged really hard. You can watch these hotties as they are made to suck a big cock, while another one is in their pussy, and a third one fucking their ass. Exciting, and quite nasty videos are these, and they have that retro feeling of the 90's as you watch them, and that even makes them hotter.
Conclusion
The OrgyWorldGirls is wild website with really juicy content. These group sex are not just hot, but their interracial nature and the large amount of anal penetrations makes them also truly heavy and exciting. Since there are no new videos coming, you might want to leave the site, however, we advise you to stay and check the included sites. The exclusive and semi-exclusive collection of the LordsOfPorn websites is worth watching, and the price is lower than usual, which makes the membership into a considerable bargain.