OmgISquirted review
m4rc0f
OmgISquirted review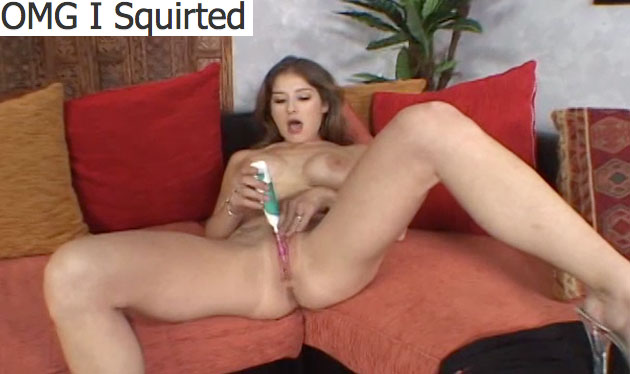 Positives
• squirted videos • exclusive hd content
Site Overview
How do you know that a girl is not faking it when she orgasms? It is a known fact that men can cum a lot easier and faster compared to women. The reason is because of the anatomical structure of the penis and the vagina. With the male organ, everything is out and exposed, but for the female, other parts are hidden and one should be able to stimulate all these vital parts simultaneously in order for a girl to get pleasured and finally, reach its peak. This means that a guy must either be skilled in bed, or he has the help of toys and other fun tools to make sure that the lady really orgasms. However, others might still argue that a lot of women still fake it. You fuck for a time, your cum, and the lady fakes it because she's already tired – or worse, disappointed. There is a sure way, though, to make sure that the orgasm is not a fake one. This happens when she squirts. When a hottie squirts her juices out then you can be sure she's cumming, and hard! This liquid is said to have come from the legendary G-spot (yeah, we kinda reviewed our anatomy class for this review), and it is not pee. You will notice that when you see that it's actually a clear liquid, unlike the yellowish one the body secretes when we urinate. It gets collected as one stimulates this spongy G-spot, and once it gets full, it has no other way than to squirt out! Yes, this is surely the true formula in making sure that a girl reaches the point of orgasm. And you might have guessed already what type of porn site we are going to review today. We are going to talk about one that features squirting videos, and this porn site is called, OMGISquirted. The reason for their success is their stars. They have the best and most famous ones within their network and they have dedicated each of them a porn site of their own. We are talking about Asa Akira, Lily Carter, Leya Falcon, and a bunch of others more, all converging in one single network. Amazing, right? The porn site that we are going to talk about today, though, is not going to focus on a single famous porn star. It is going to feature different squirting videos with starring different stars! Great, right? If you are already interested then we can talk about the membership details already. There are only three membership options available to choose from anyway. These are three months, one month, and the shortest plan, five days.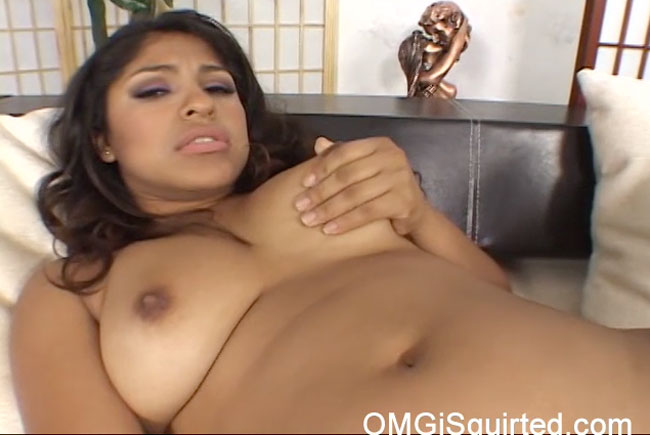 Design and features
The website design is very effective in showing the good points of the porn site. First, it shows a big banner that contains a very irresistible picture of a blonde hottie getting fucked, together with the tagline of the porn site "the wettest orgasms ever". Under the tagline, you would also be able to read a short description of the site which is helpful for those who are not yet familiar with this type of porn genre. Aside from the image and description, you will also see the fun and bright-colored logo of OMGISquirted. Other than the banner, the other things that you are going to see on the page are the thumbnails and the simple navigation. Their navigation bar is very sleek that is frozen even as your scroll, which means that even if you take a look and scroll down to the other thumbnail of elements of the page, you will still effectively see the navigation. As for the thumbnails, these are mid-sized thumbnails that contain an image of the hottest scene in the video together with the title, length, and the stars on it.
Girls and videos
Speaking of stars, let's move on to the next part of the review – the porn stars or the girls. As what we have already mentioned above, the Puba porn network is known to cast the brightest and most famous of porn stars in the industry. They also don't have any girl type or nationality in focus as well, so expect to see all the types of girls right here, as long as they can squirt, that is! Some of the pornstars that we have seen so far on this site are Leah Luv, Nikki Nievez, Missy Stone, and more. We are sure that you would want to take a look at every single one of them because the faces that you are going to see here, along with their squirting pussies are all familiar. Honestly, we have never seen this great number of famous porn stars gathered all in one porn network. Finally, if you really enjoy one pornstar among the many presented in the site, you might want to take a look at the other porn sites on the network, because like what we said, a lot of them have separate sites on their own and there, you would be able to view just the videos that star each of them in particular. As for the videos, they are good quality with clear and crisp pictures. They are, after all, in full high definition. The scenes are very true to the theme too so expect to see a lot of really wet sexcapades.
Conclusion
While squirting on porn could be quite a regular scenario on a lot of videos, it is still quite difficult to find a particular porn site that caters specifically to this genre. If you really want to watch videos that have scenes like this, you might have to stream and download quite a few before you even find one. In this site, though, you would not need to do that anymore. No more searching. The reason is because everything has a squirting pussy on it. Enjoy!