Oldje review
m4rc0f
Oldje review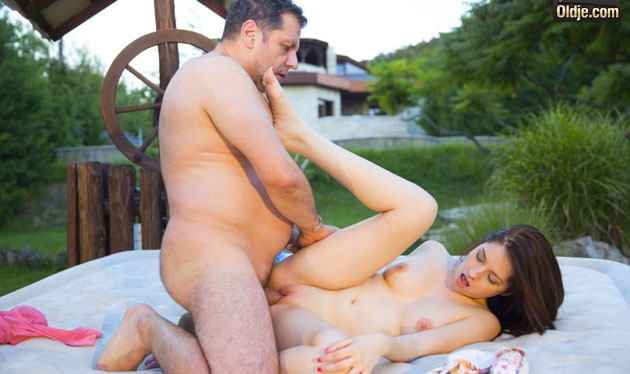 Positives
• hd videos • exclusive content
Negatives
• could create envy
Site Overview
The Oldje's models are all glamorous cute girls from Europe. We usually expect such girls to get banged by jock-looking dudes with big cocks. Well, the Oldje offers exactly the opposite! Since the Oldje has been online it was providing hardcore age gap pornography for those who were looking for that kind of stuff. In the most recent years, the Oldje has gone through some changes that we could call an upgrade: it looks better, works better… and the video quality has increased a lot.
At the time of our review, the Oldje's age is about somewhere 10 years, so it has a lot to share with you. We have seen a lot of sites with such kinky porn to go down the hard way, but the Oldje still stands proud, and best of all: it still provides hot videos for adult entertainment purposes. When you become a member, you are going to gain access to the nearly 600, totally exclusive hard sex videos of the Oldje, and of course, to all upcoming videos, as soon as they are released.
But there is more to the membership than you might have expected. In case you join the Oldje you gain access to three other sites of the same company, where mostly the same girls are doing quite different things. The included sites are: ClassNudes, ClassBlowjob, and Class3Some. Actually, the network is called SensualGirl, and it's quite attracting. The videos of the whole network are exclusive, and your membership makes you eligible for full access to them. It's a nifty bonus, and you should really take it!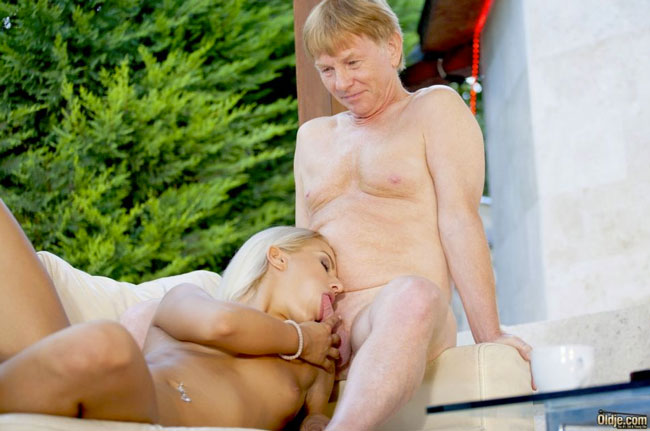 Design and features
Well, the home page of the Oldje has been upgraded not too long ago. Now, it looks classy, and though there are no preview videos, you can browse large pictures, and find some info about the girls on their profile page. We think you should take a few minutes to explore, and if you feel convinced, just head for the sign up. In the members' zone, you will find that there is a bit of hiatus in the matter of navigational tools. There are no advanced options, but at least they added keyword tags, and it seems a search has been implemented too. This will make browsing much easier.
Regarding the real content, you are going to find out quite soon that there is a lot to enjoy: you can watch everything in your browser, by using the embedded web-player. The playback is good, though you have to compromise: the in-browser access only offers SD videos. If you wish to enjoy the scenes in the highest possible quality, you should take the download options: HD versions are available to save.
Girls and videos
Though the site's name doesn't tell much, you are going to recognize quite fast that the girls here are gorgeous cuties, who are just more than eager to help the Oldje's (horny old dudes) to have some fun time and ease their needs for pussy. Some of these girls are fresh, and they jumped right into the middle of the adult industry: no mainstream, only hardcore age-gap porn and some BDSM on another site of the company. We were quite satisfied as we browsed through the models' list: tight natural bodies, cute and perky tits, and most importantly really nice smiles are what we had found. We are happy to tell you, that the Oldje is rocking hard, and that it seems to have an endless supply of hot chicks, who are eager to hop on an old guy's cock. As you will see if you open their profile pages, the models of the Oldje are mostly from Europe: usually, Russian, Czech, Romanian, and other Middle- and Eastern-European girls are featured.
This means that they are fully natural girls, who seem to enjoy that they are attractive, and since natural appearance is very important in this fake world, they know that they will be sought out for more porn videos. Since the girls are originating from Europe, barely any ethnicities are presented – actually, every model is Caucasian, with some facial attributes referring to their ancestry.
We were pretty much surprised to see the videos of the Oldje. The girls are not just hot, but they are more than eager to show you what they can do. Every scene you will find on the Oldje is scripted and staged. They are mostly shot in a studio environment, though the number of outdoor scenes is surprisingly big. When you are looking for hard porn, this site will give you that, and in case it is age gap sex is what you are really looking for, you will feel utterly satisfied by this website.
The videos' average length is about 15 minutes, but during that time, there is only hardcore action, and barely any talking is happening: the situations or stories are quick to unfold, and the couples get to the real stuff really fast. We were surprised to see what the videos feature: apart from some good sucking and drilling, the girls usually took up some acrobatic positions, probably with the reason of showing off their age. Well, there is no point in describing this action, because the best way to find out how good it is, or is it your thing, is to watch some of the videos, or at least just view the photos listed on the tour page. Just look for yourself, that's the real deal!
Conclusion
The Oldje is the kind of website you will either love or hate. There is no middle way. If you think that age gap porn (and we are talking big gaps, like 40-50 years) is something you don't like, find another site or check the network sites instead! However, those who are all over the place with age gap porn might like the Oldje. The girls are cute and eager, and these old blokes have stamina many of us could envy!
---
Looking for further info? Check these other porn review sites.