NatashaNice review
m4rc0f
NatashaNice review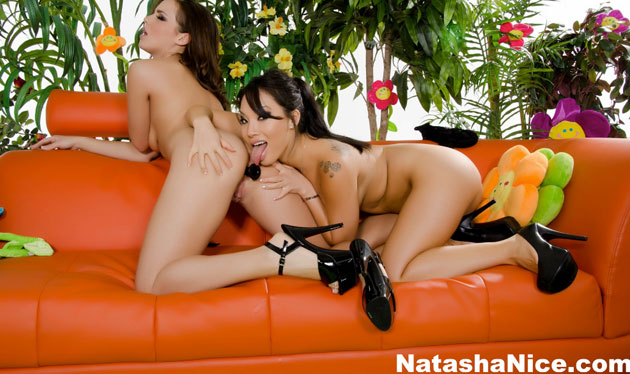 Positives
• hot pornstars • hd videos
Negatives
• not big race diveristy
Site Overview
The NatashaNice is all about a hot girl having sex with other hot girls, or with a lucky guy, but it's also not uncommon when she just spends time with playing herself. Natasha Nice is a real beauty. This Caucasian porn star has a natural body, and a naturally nasty approach to sex. Now don't let her stage name fool you, she isn't nice… in fact, even her lesbian videos are heavy, since she spanks, bites and fists the other and she gets it all back in return. She performs in interracial videos, threesomes, and she really seem to like it rough, so you can expect intense porn videos here with heavy drilling and lots of throat-fucking.
In fact, the currently existing porn collection on the NatashaNice will certainly keep you interested, but with the extras, the picture gets brighter. There are bonus pictures and videos, and you can also access nearly 200 archived live cams shows.
Apart from the Natasha-related content, you are granted permission to access much more hot stuff: the whole Puba network is at your disposal. It means an additional 1400 porn videos for you to enjoy, with some of the biggest stars of the industry starring them. You will find here videos of Jayden Jaymes, Dakota Skye, Nikita Von James or Nick Manning. These names should tell you something, but if they don't joining the NatashaNice is a good way to crawl out from under your stone. The movies here are all exclusive, which is quite a big plus for the site, and for the whole network.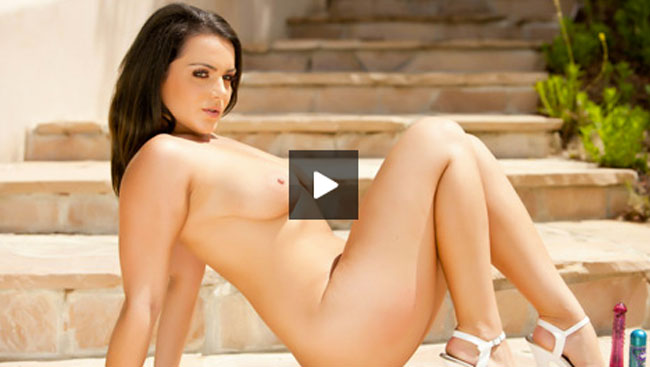 Design and features
You may expect a bright and cheerful site for a girl called 'Nice', but when you open the home page, you will see that you are wrong: this is a real hardcore portal with a model in focus, who is capable of fucking everyone who comes her way. The best insight-provider for the sites' content is the more than two minute long trailer you can watch: this features everything: fisting, interracial sex, face-fucking and a lot more. The trailer gives a full picture of the hardcore content.
You shouldn't get too attached to the site's layout, because the inner section looks quite different. There are a few menu options, and quick-menu where you can change the browsed site quite easily.
No further navigation is offered… or even needed.
There is an embedded player. This player usually has one quality setting, but if there is an HD option available for the video, you can switch to that too. Quite often, the HD version isn't available for download. MP4 and WMV are mostly offered to download. The photo galleries are also worth to check, since they contain actual HQ photos of the hot model, Natasha Nice.
Girls and videos
Natasha Nice is a French-woman, who has been doing business in porn for only a few years. However, she is so hot she will surely become active for at least a decade or more, and she will always have a place in our heart, or on the pointy end of our cock. In case you like Europeans, but you don't actually want to view European porn, then this site is a fine choice to explore, because it has US-style porn with hot girls, hard sex, and really juicy action overall. Natasha is a Caucasian, she is in her twenties, and she has green eyes. As you go lower on her body, you will find two natural, large breasts, which are attached to a tight, sexy chest. A bit lower there is her fine pussy, fresh, pink and always craving for some caressing or kissing. As she turns around, she reveals a prime ass, with two wonderful, round half, which you would lick and caress all day. Natasha works with pornstars, and her partners are also worth to check, she engages the cute, short Kota Sky (you may know her as Dakota Sky) in some hot lesbian action, but she also shares a cock with Penny Pax, Shyla Stylez. It's a real star-fuck fest here, and the best is that you just have to sit back and enjoy.
There are only pros appearing in the videos, and they are all created to look professional. Most of the videos are captured from a distance, so they are not PoV. However, you can find here some really hot gonzo shots with nice close ups of the action. There are only a handful of solo scenes, most of the action is hardcore. In the solo videos you can see Natasha showing-off her assets, and as she shows more, the hornier she becomes. These videos usually feature masturbation, and it seems that they are done with dildos. If you like to watch real girl-orgasms, then you will surely build up a sweat as you watch these scenes. The lesbian videos in which Natasha appears are also really hot. Imagine two wonderful, sexy models licking and kissing each other, and they also to scissoring, but the best part is when they let go and burst out in screams of orgasm. Naturally, the straight scenes are more intense, and they are good to watch. Natasha handles every cock like a professional, and takes the shot too.
Conclusion
Natasha isn't a nice girl. She is sexy, but she seems to have an insatiable lust for hardcore sex, and she is mostly doing it heavy ways: her throat fucked, her pussy fingered, and she switches from white cock to a black one as we switch from shoe to slippers. Nevertheless, if heavy sex and a bit of kinkiness are your things, you should certainly give a try to the site, because this girl knows her job really well. Those who like to watch hardcore sex will certainly come the conclusion that this site is worth watching, especially with the additional content kept in mind.
---
Looking for further info? Check these other porn review sites.