MySexLife review
m4rc0f
MySexLife review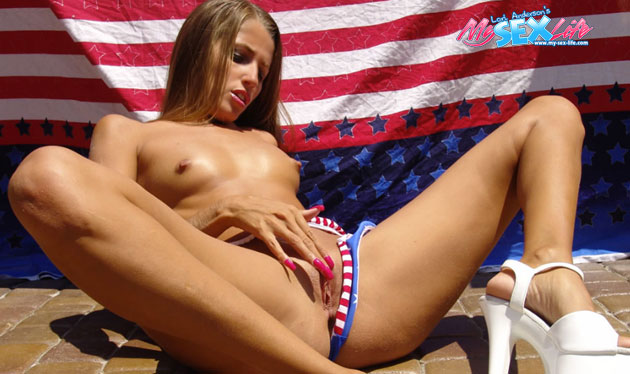 Positives
• amateur videos • live sex show
Site Overview
When you hear of the name Lori Anderson, a lot of things come to mind. This aspiring porn star is the epitome of female beauty. As an amateur star, she thought that she would find it challenging to conquer this world of pleasure because of the other respectable porn stars who made a debut before her but as she found out, she is just as badass as all of them. Lori Anderson is usually tight and toned in all of the right places. Her all-natural look and long legs that do not quit have made her the object of desire for one too many men. Since the year 2000, she decided to do the world a favor by sharing herself in the most intimate ways in several platforms. Needless to say, she has got a massive following. Whether you want to see her giving hand jobs and blowjobs or getting fucked upside her head, her website, MySexLife, will ensure that you enjoy it all. Lori could not have picked a better name for her adult site. With over 11 videos and 38,000 images, members of MySexLife will be able to enjoy her in all imaginable ways. She definitely has a talent under the sack and she is not afraid to show it. I thought I loved getting boned but it is clear that this pretty face has an affinity to it. A big cock is her lifeline.
Representing the kinkiest passions and pleasures, Lori's adult site will introduce you to very many interesting things. Just as the model continues discovering what makes her fees curl in bed, so will you find out many things about your sexual preferences that you did not know existed? If you have not lived life to the fullest. It is about time that we get started on this adventure. Do not expect to find these videos recklessly splattered in all corners of the internet. In order to enjoy her fully, you need to sign up as a full member of her platform. Lori Anderson will ensure that the scenes are original makes the offer to sign up can even more tempting one. All of the scenes on the site are approximately 12 minutes in length. As these are not overly long sexual encounters, you will delight in the briefness of the scenes. This means that you can quickly transition into the next interesting sexual encounter.
The amazing thing about this amateur model is that she maximizes every second of the 12 minutes to ensure that you are fully satisfied. The scenes can be downloaded in MP4 format as a viewing size of 640×480 and speed of 1600k. This guarantees that you will be enjoying the flicks in the least time. Flash streaming is also an acceptable option. At 720×480 streaming capability, there is no cause for complaint. MySexLife is brought to you by the LotsaDollarsNetwork. If you know anything about the network, you know that you will be able to maximize quality and also get access to 29 sites to be precise are included with membership. There is no limit to how much you can enjoy a single day. You are at liberty to choose what really pleases you. Lori's personality definitely shines through all of the flicks and images on her site. She lets you read her diary, leaves personal messages for her members on the message board and has private cam shows for those willing to spend some quality time with her.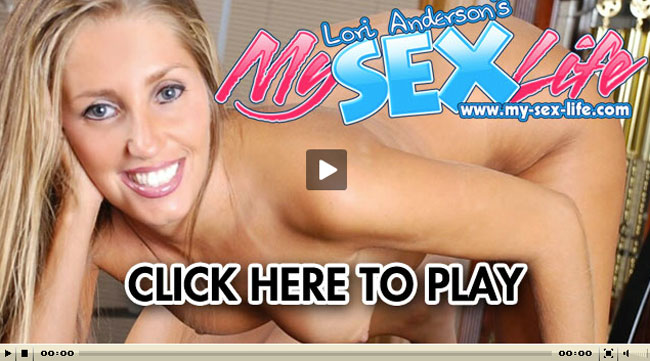 Design and features
MySexLife has a very appealing members' area. At first login, you will be personally welcomed to the site by a long message from the gorgeous model herself. Due to the fact that there so many scenes on the site, getting around many seem like a daunting task but the flawless organization makes it easy to browse through the collection. There are menus at the top of the page that will help you in exploring the collection.
MySexLife simply stands out because of its many interactive features. The site also has cross-links that will take you to the galleries and the images at the same time. The videos have varying quality but one thing is for sure, there are no blurry moments to be seen. Everything is crystal clear.
Girls and videos
MySexLife strictly revolves around the sexual escapades of Lori Anderson. We have already established the fact that she is overly gorgeous and can launch a thousand ships when she bats an eyelid. She finds ways to give you a good run for your money. Lori goes both softcore and hardcore depending on her level of kinkiness on a particular day. Often, she loves showing off her sexy body in a variety of skimpy outfits, including bikinis that will cause inevitable movement under your pants. She does not have sexual encounters with different men.
Lori prefers a single big cock, presumably, this may be her boyfriend. She ensures that he appears in all of the scenes with the exception of masturbation flicks. Her asshole and vagina often get the same level of pleasure and this surely makes her one satisfied individual. She is an expert in milking those creamy loads in any way that she can, good thing her man has an overflowing river of them. She does not care about swallowing his sperms once in a while, after all, it is the perfect topping to her last meal. Lori gets fucked in many interesting positions that will challenge you to go out of the box during sexual intercourse. There are also lesbian things that will spice up the action for you and as you will find out, Lori is an expert at eating pussy.
Conclusion
Lori's sex life has got you covered from an entertainment standpoint. She is not afraid to share who she is and neither should you. The site comes highly recommended especially because it guarantees you enjoyment to the fullest.