MyMilfStory review
m4rc0f
MyMilfStory review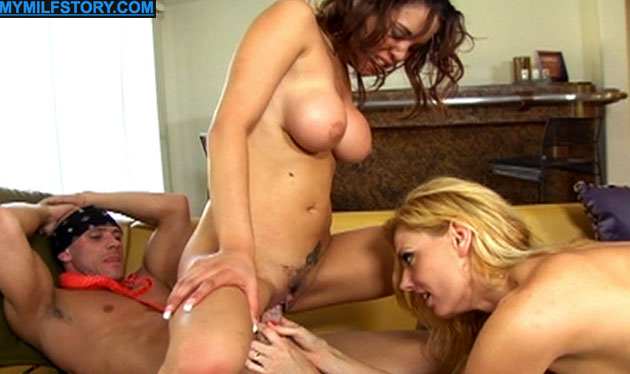 Positives
• popular pornstars • free trailer
Site Overview
The Milf niche is one that has been successfully tapped into by many porn producers. However, with so many existing sites, the true flavor and excitement of Milf sexual experiences may be lost. For a long time, the adult world has been looking for a Milf site with a difference. Thankfully, it found one-My Milf Story. This is a DVD site that features elegant Milfs getting naughty and fucking in front of the camera. These are far from soccer moms who were picked up at the park. They are hot Milfs who understand that life is too short to surpass a good sexual encounter. Forgive my bluntness, but I have to be honest.
The first thing you will notice about the site is that it has a modern and fresh appealing look. Keeping it current is the best way for any porn site to attract hundreds of loyal fans. Even porn lovers like keeping up with trends. If you think that you are too old to have some fun, you should take a long and hard look at what the site offers and you will realize all that you have been missing out on. It does not matter if you lack a sexual partner who will fuck your brains out, provided you have those movies, at least you will be able to masturbate and rediscover yourself.
The combination mature women and hardcore sex is one that goes together really well. Therefore, you can be certain that you will be in for a good treat. Brought to you by the PornstarNetwork, My Milf Story is a site that embodies everything else that many adult platforms may be too scared to embody. Signing up to My Milf Story makes you an automatic member of the network and you get full access to 42 sites that are on this network. Fresh face porn may be your all-time favorite but it is time to delve into those deep moments and watch the action unfold right before your eyes.
The Milfs on My Milf Story will take you on a journey that you will never forget. As the PornstarNetwork is always growing at a rapid pace, you will enjoy everything that has to offer. As My Milf Story is its latest addition, the site tries its best to successfully keep up with your needs as other similar sites have failed miserably. The site has 82 flicks and a decent amount of photos in the gallery to help you prepare for your Milf life ahead. After all, we will not be fresh faces forever.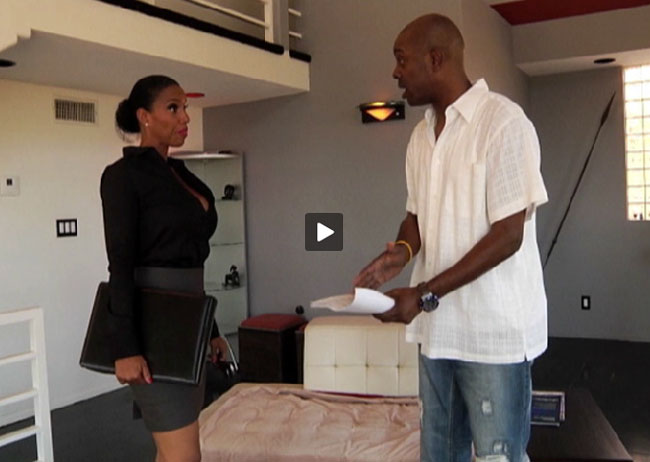 Design and features
The members' area communicates everything about the site. You can tell that My Milf Story only focuses on top-notch scenes. The high-quality nature sets My Milf Story apart from other similar sites. The site does not offer full photos instead, it is filled with a lot of screen caps. However, all of the videos have trailers and this will enable you to get a sneak-peek of the sweet action that you will be getting. The scenes have befitting descriptions. They are lengthy enough to make sure that you do not miss a moment of bliss.
The descriptions will fuel your fire and give you the excitement that you need. After enjoying them, you can download the action in MPEG or MP4 format. These formats are available in forms of high, low and standard, therefore, it is up to you to choose the level of quality that you are most comfortable with. There are links to the bonus sites as well as the live shows. With the bonus videos comes a bonus gallery of 956 pictures.
Girls and videos
One thing is for sure, the women on My Milf Story certainly tell a story. Their maturity makes you wonder what they used all of their years on earth to do. Then again, who are we to judge? There are also many things we wanted to do in life but never had the courage to do them. The majority of them are clearly 'worn out' but they still manage to deliver entertainment to the 'T'. Their bodies compliment their Milf status, you should not expect too much on this end. However, I was very impressed by the fact that the majority of them know the value of a good plastic surgeon and silicone-filled boobs. They want to be the objects of your fantasies and so will you oblige. For a long time, they will be the only thing you think about day and night.
All of the scenes features the Milfs in one naughty encounter or another. Some of them are busy and up to sucking cock, eating cum as if they had not had a full meal in days, inserting the big cocks into their assholes and tight pussies and other decide to role play for you. You will most certainly be spoilt for choice on this platform. The blondes definitely dominate; there are a few brunettes and hardly any red heads to be seen. The best thing about them is that all their stories have a happy ending. I especially loved Julia Ann. She is an elegant Milf clad in the hottest pair of stockings, stilettos and the tightest bra that she could find. She is clearly beautiful and drives James Dean wild with desire. You will have a blast discovering what she is hiding underneath her skirt. Her hotness will make your cock erect at the sight of her.
Conclusion
My Milf Story is a site with a lot to offer; despite the slow updates, the site keeps you entertained at all times. The quality of the scenes is moving and if you love a bit of fantasy, the site is all you need to fuel your fire.