MyLittlePlaything review
m4rc0f
MyLittlePlaything review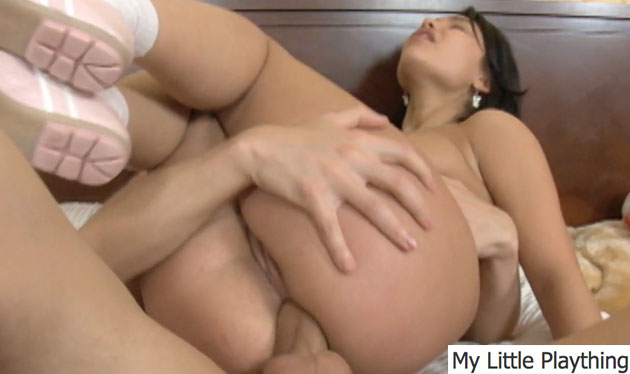 Positives
• hardcore videos • gorgeous fresh girls • extra content
Negatives
• no softcore • no matures
Site Overview
When you watch porn, what type of ladies would you prefer? A lot of people would answer that they would enjoy seeing popular porn stars as compared to those you see on amateur porn videos which were just submitted by users. Some, though, would say that they would prefer the girls you see on amateur porn because they are more genuine because they are not acting. If you would ask me, what I personally like and prefer are fresh chicks. I don't care if they are professional or amateur. As long as they are fresh and vibrant, then I would love to see them on porn videos. I also believe that other people prefer this too over more mature and veteran pornstars. Sure, they had their time. As a matter of fact, they still own the arena.
However, it is also a nice change every once in a while to view the newcomers. Another thing is that, once you watch out for the new ones, then you would always be informed, and as writers of porn reviews, we need to be alert if there are any new porn stars making the scenes and starting to get big so we already have an idea of the terrain that the porn industry is heading even before it happens. If you believe in the same way, if you would rather see new porn stars and would like to watch them start from the very beginning to follow their journey to the top, then here is a porn site that is going to be perfect for you. This porn site's name is MyLittlePlaything, and as the title of the site would suggest, it contains the freshest models around.
That is their main goal anyway, right? To present us with their latest discoveries. After all, we can't go around viewing the same videos starring the same old stars forever. In this light, if you are already interested in joining this porn site as a member, which by the way gives you the chance to take a look at the other porn sites in their network as well, then allow us to give you the membership details. They only give us three simple choices: five days, one month, and three months. After selecting the duration that we want, we can then go ahead and create an account. The entire process will just take a couple of minutes, so rest assured that everything is simple and basic.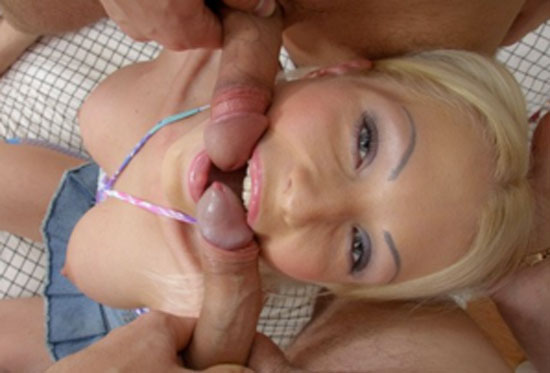 Design and features
We were not too surprised when we saw the layout of the site. After all, we have recognized the signature layout that all porn sites under the Puba porn network follow. And what layout is this? Well, it is where you will find a wide banner which already reveals to you what the entire site is all about, and then shows you the different thumbnails that represent each video that they have recently uploaded to their site (or in other cases, photo albums). What we have found very interesting though is their choice of colors which are purple and black. This made the site look very sophisticated and mature which gears away from their innocent and sweet theme. The logo balances everything, though, which is written in a very sweet font combined with building blocks. As for the thumbnails, there are a lot of things that one can see in the thumbnails and they were clearly made that way in order to give the viewers the idea of what the video or photo album is about early on.
This is very much appreciated because it will save us all the hassle of loading these videos, or worse, downloading them, only to find that we don't like the scenes in the video after all. The one thing that is true to the site's theme, though, is their videos. They have really maximized the porn genre that they present, featuring porn stars wearing cute pigtails and such. The setting where their photos and videos were shot is all very thematic too. Sometimes you even see stuffed animals in the background. There are even videos that look like they were shot inside a crib. MyLittlePlaything clearly wants to turn every scene as if they are happening inside a play room.
Girls and videos
We are also very impressed on how the porn stars act as well. We are aware that almost all of them are fairly new to the industry, but they are certainly doing a great job in maintaining their character. There are a lot of fresh stars who would do everything to act and look mature, but these guys understand the porn genre of their videos and act otherwise. All of these different factors play a role in tying the whole site together.
With this, we can really see the effort that the porn network has put into the discovery of new talents. We also liked the fact that they show different types of girls. They present an entire variety of them for every man's enjoyment. They did not focus on a single type of dame or nationality which has made these videos very interesting.
Conclusion
In the end, we deem this porn site perfect for those porn fans who are looking for a fresh change, or for those who would want to see new porn stars every once in a while. We are not saying that you should turn your back from your favorites because as part of the perks that you will get to enjoy after signing up for membership here at MyLittlePlaything and Puba you will still get to visit and view their other sites anyway – and here, you will get your chance to view the videos of those porn queens that we all love so much.