MyEmoGfs review
m4rc0f
MyEmoGfs review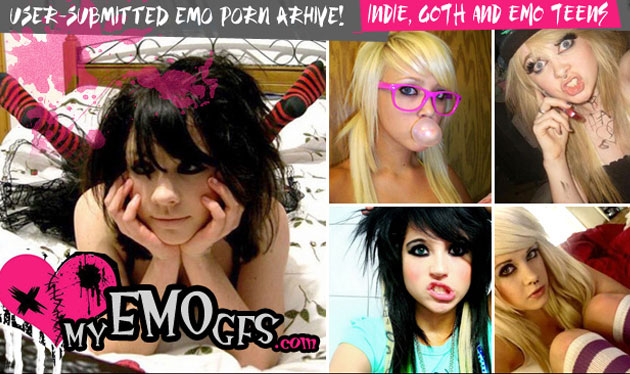 Positives
• amateur emo girls • user submitted videos
Site Overview
Granted, there are many emo porn sites. The internet does not have a shortage of dark or blue haired beauties that have tattoo-filled bodies, piercings and adorable faces that will make you fall in love with them immediately. However, when an emo site totally focuses on real user submitted content, it goes beyond limits just for your pleasure and enjoyment. MyEmoGFs is an example of such a breakthrough site that does not spare anything for the purpose of entertainment. If you want to go on an emo roller coaster sexual ride, this is the site to log into.
The site is not 100% exclusive as the majority of the content has been lifted from other emo porn sites but the action is as real as it gets. If you think the beauties on this site are hired models, maybe you should take a closer look at their best movies. The massive amount of content makes this site is especially exciting. It will take you more than a couple of months to exhaust what the site has to offer. The emo hotties are not only fresh-faced beauties; the site spices things up for you by including wives and a few Milfs.
With the reliable update schedule, you will be seeing a lot more of them in scenes that are yet to come. The genuine amateur footage is what makes MyEmoGFs a site that is outstanding. Even during the 'dry' update periods, you can still enjoy the bonus content that makes the level of entertainment much more exciting. If you love true reality porn, this site will give you the treat of a lifetime. There are a lot of perversions that is waiting for you.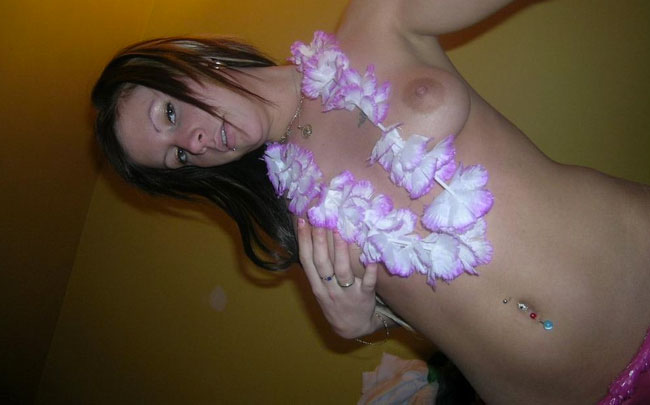 Design and features
The members' area has 160+ movies, all of the inconsistent quality. This is mainly because the movies have been uploaded by real emo girls who are located all around the world. The movies can be downloaded or streamed, either way; you still get to be part of the action. Occasionally, there are scenes that generally stand out from the rest. The movies basically revolve around strip-downs, dirty talks and end in soft-core action that ultimately leads to a once in a lifetime orgasm. Log in will first lead you to the 11 bonus sites but you can make your way back into the site using a URL that has been provided at the top part of the page. The bonus sites have the same running theme as what the site offers.
All of these goodies will be yours to claim with only a single membership. MyEmoGFs has done a good job of putting together the latest news and most recent updates to ensure that the site's members are always kept in the loop. The site has a photo gallery that appears to be a less active than the movie section. Each gallery contains 20 sets each that can be accessed systematically i.e. by alphabet or upload date. In total, there are 114+ galleries that comprise of over 100 pictures. If you want to access them easily, you can download them as zip files. The qualities of the images are also different and the snapshots of the emo beauties are really worth marveling at.
The site has not been in existence for long and it is growing faster than you can say 'emo'. It features a lot of solo strip teasing, full-on sex scenes, maturations and many other nasty things. The movies are not lengthy, the inconsistent run times can range anywhere from 10-20 minutes. MyEmoGFs has a home page with a lot familiarity. You will enjoy your tour around its pages.
Girls and videos
The mixture of fresh faces and older women on the site makes everything interesting, especially because you never know who you will run into. There is no doubt that they love putting their dirty deeds on blast for the world to see. They make up the best part of the site. They will motivate you to dig deep on the site. MyEmoGFs has everything from these beauties swallowing jizz to exhibitions of them showering while shaving their pussies. Even though the site revolves around soft-core content, there are also a few hardcore scenes to be seen. I especially loved the fact that all of the fresh faces and older women had gorgeous faces. Even if they have the most extensive makeup, their beauty still seems to shine through.
They seem to love pink and blue hair with a little touch of white and black. The site does not only have the average body types, there are a couple of voluptuous figures on display. There is nothing more thrilling than seeing these beauties in their birthday suits. To represent the user-submitted running theme, the emos are pictured holding their cameras and taking selfies without a care in the world. All of them are dressed in short skimpy skirts, colorful socks, sexy glasses or all of the above. They show their best facial expressions to portray that they have the best poses in the photos and in the movies alike. They do not waste time teasing you with their panty lines. 'Girlfriend Fucked At Home' is one of the many amazing movies that the site offers. The emo girl and her boyfriend go straight into the humping and pumping as soon as the movie begins.
The girlfriend willingly submits to pussy rubbing and clit licking before she decides to take the matter into her own hands and give an amazing blowjob. The two naughty students try out every style in the porn book and successfully hit the g-spot multiple times. This will be the best seven minutes of your life. MyEmoGFs is filled with many such cum-thrilling moments that will sweep you off your feet. You will inevitably sing along to every moan and groan. I am sure that you will find the kind of satisfaction that will have you logging back in for sloppy seconds.
Conclusion
MyEmoGFs gives everyone who loves emo and punk chicks a platform to rediscover them in their rarest form. This reality girlfriend site is thrilling and entertaining. The prospect of access to bonus sites and top-notch enjoyment makes me recommend this site wholeheartedly.
As you can see this website is no more available, so our advice is to visit MYALTERNATIVEGFS, one of the best emo porn video sites in the world