MyBoobs review
m4rc0f
MyBoobs review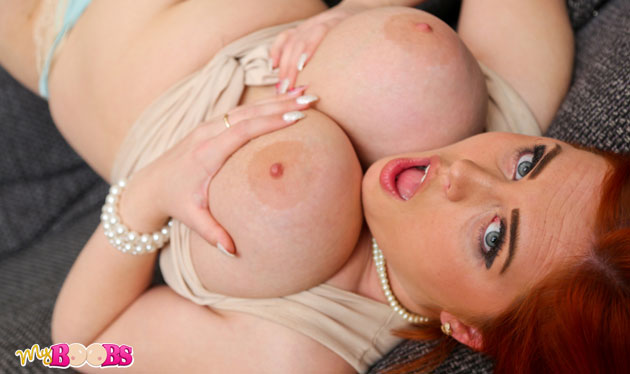 Positives
• hot pornstars • big tits
Site Overview
If you have a fetish with big natural and soft boobs, this site will be Heaven for you. Here you will find only curvy models. Forget those skinny bitches who are thinking they are the best and say hello to these voluptuous beauties that can't wait to suffocate you with their boobs. Even if you have a thing for skinny models with tits that fit into your hand and big asses, you should definitely stop by this site and have a look because it worth it. From the first view, you will be amazed by the site's presentation and you will want to see more and more big tits because as bigger the tits are, as bigger the satisfaction gets.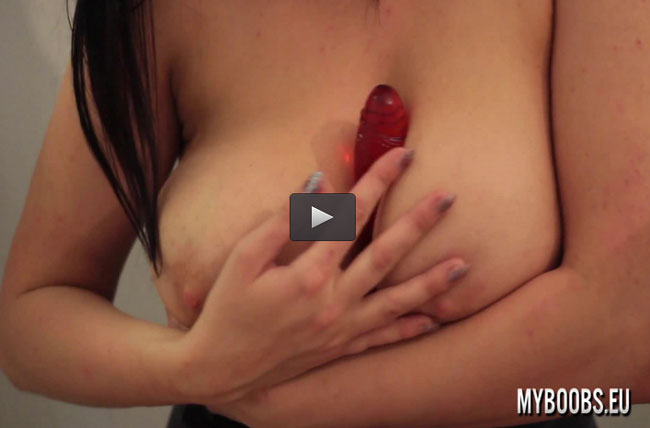 Design and features
The Home page welcomes you with the crème du la crème. The first thing that will pop into your eyes will be the slide on the top of the page with some hot high-quality photos of beautiful models with big and natural tits. This will make your cock a little harder for the rest of the tour. Underneath this, you have a trailer with some of the hottest scenes from this site's videos. MyBoobs has also a Twitter page so next to the trailer you can see the latest posts. Also, on this page, you have the Latest Videos and the Latest Photos. You can see when these were added and how long is the video or how many photos are in that set. The Videos page offers you hundreds of videos divided into more than 30 pages. All of the videos have suggestive and nasty titles and also high definition covers which get bigger if you hold your cursor on it. You can see when the video was uploaded and how long it is.
The Photos page is pretty similar to the Videos page because the first mentioned has tons of photo sets divided as well into more than 30 pages. Every set has a number of photos which is written underneath the cover of the set. If you choose one set you can see on the bottom of the page similar sets which are basically sets of the same model. Another feature of this site is the Models Page. More than 100 gorgeous models are waiting for your hard cock. You can search your favorite girl by checking every page or if you already have one in mind, go ahead and click her first name initial. This variety of models provides all types of tits you may think. The Sites page is where you can see all the 33 bonus sites. You will receive full access to them after you make a membership on MyBoobs. Links to these sites are waiting for you on this page with hot covers that will excite the hell out of you.
Unlimited download and streaming it is a big advantage of this site because you can keep your favorite video or photo on your computer, tablet or phone (this site is friendly with any of these) in order to have access to it whenever you need if you don't have access to an internet connection. Here are also weekly updates so you will never be bored by this site's content which is impossible because who doesn't love big boobs? The Support team is ready to be in touch with you anytime, anywhere because they work 24/7 to keep you informed and they will help you with any problem that you may have with the membership or anything else related to this site.
Girls and videos
More than 3500 scenes and more than 1100 porn stars are waiting for you on this network. Prepare yourself because you will get a fresh and exciting journey. Amy Londer is one of the beauties from MyBoobs. She doesn't have big tits like the majority but she knows exactly how to use them. She has a fetish with nipples and she gets really wet when she applies clippers to them. That hardcore squeezing makes her nipples hard and ready to be sucked. She also has fetishes with latex clothes and she likes to be tied with thick rope so she is immobilized and the guys can make whatever they want with her. Her bruises show that this girl really likes to be fucked hard. Basia Serce is one of the cutest. Her blue eyes and beautiful face emphasize her natural beauty. She has the regular tits and her tits are amazing right the way they are – soft and with big hard nipples.
Spanking those boobs will make them shake a little bit asking you to lick them. Those naughty nipples are yearning for you to suck them. This model is amazing especially because of her confidence. Her skills are impressive so go ahead and check her out. Aneta Buena is one on the most popular porn star on this site. She has more than 100 videos and photo sets here. She is a beautiful voluptuous bad girl and her enormous tits can't wait to take your breath. She likes to show them off anytime she has the chance to. She likes her hard nipples being sucked by other girls.
Conclusion
Every video shows you every detail of the girl's tits because everyone is fascinated by some beautiful big tits. If you don't like really big tits you can also find here naughty girls with regular boobs that want to satisfy you. So what are you waiting for? Cum as many times as you want because this network is giving you more than you could watch in your entire life. Choose the perfect tits, grab them and cum on them.
---
Looking for further info? Check these other porn review sites.