MatureNDirty review
m4rc0f
MatureNDirty review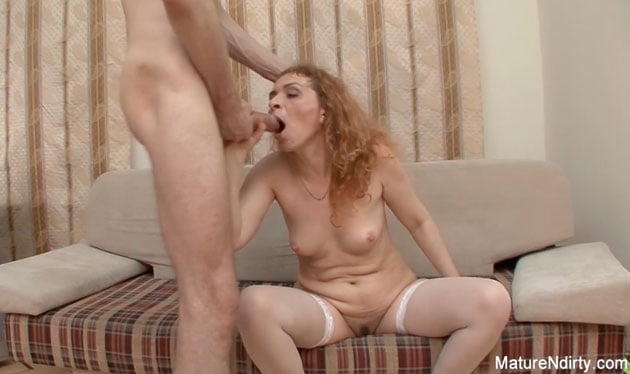 Positives
• 100% exclusive content • hot matures • hardcore videos
Negatives
• no fresh girls • no softcore
Site Overview
I admit we have a lot of differences when it comes to porn preferences here at the office. Some of us love watching those softcore seduction scenes (most of them women, but there are men too), you know, the ones that involve a lot of foreplay? There are some of us, on the other hand, who love those action-filled scenes, the really hardcore ones that get your nerves pumping with energy. And of course, there are ones who just enjoy watching the really weird porn genres like gonzo and shemale. I personally try to appreciate all of them as much as I can. This kind of job, writing porn reviews for different porn sites that feature different kinds of porn is going to be difficult if I don't like it. And don't get mistaken. I love porn! This is the reason why I took this job in the first place, and I enjoy every single day of it. While we do have a lot of differences, and that much is certain, we all have one thing in common, though. And this is the bond that ties us together. This is our respect for the porn stars in the industry. Making a living as a porn star is very challenging. Most of the time, people think that they are really living the life. Well, why wouldn't they? They get paid to fuck and be fucked. And we are not talking about obliged fucking here, because almost all of the porn stars are downright gorgeous and hot, so they do enjoy what they are doing most of the time. However, being in this industry takes a lot of courage and discipline too. You just can't eat anything you want. You have to be fit and sexy most of the time. Overall, you just need to maintain your good physical health, not just for the figure but also for the stamina. This is the reason why we always enjoy watching GILF porn – because we are really in awe every single time we see a granny get fucked. Man, these ladies were fucking even before we were born, and they are still doing it! This is every porn star's dream, to be irresistible forever. This is why when we saw the porn site MatureNDirty; we knew that we have to make a review for it. And this is what we are going to do today. When he or she reaches the age of thirty, the figure that once was will start to decline, along with the numerous porn projects. When this happens, some of them graduate to MILF porn, but those who reach the GILF stage are the true geniuses. This is what you are going to see on this porn site. Grannies fucking as if they were forty years before their true age. We salute you. For those who enjoy watching this kind of porn, allow us to share with you the different membership options available. They have three different plans, starting with five days, then a one-month plan, and finally, a three-month plan. It is up to you which one would suit your needs.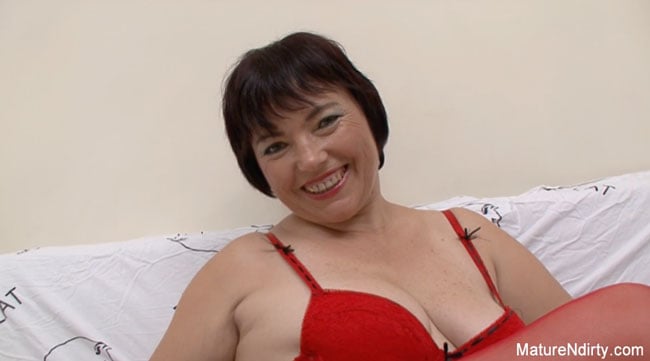 Design and features
Their porn site might feature really amateur women, but the website design sure doesn't look like it is vintage. In fairness, we half expected it to be so (given the theme), so we were pleasantly surprised that the website design is fresh and vibrant, yet sleek and classy – much like the ladies that you are going to see here. The very first thing that you are going to notice once you have signed in is the big banner. This contains a picture of one of their hottest model being fucked, along with a short description of the porn site. It says that "women are like wine, they get better and better with age", and that this is the place where you are going to see experienced and mature sluts fuck as if they're twenty. Aside from this banner, the other things that you are going to see on this site are the thumbnails. These thumbnails contain a lot of different information about the videos that they represent. In this way, it would save you a lot of time choosing the videos that you want to watch and download because even before you do so, you already have the idea if you are going to enjoy a certain video or not. This information is the video's title (which already informs you what the video is all about), the image or screenshot of the most exciting scene in the said video, the length or duration of the scene, and finally, the name of the porn stars that you are going to see in the video.
Girls and videos
As what we have already mentioned above, the Puba porn network is known for getting the best and the most popular porn stars in the industry. We would understand, though, if you would not be able to recognize some of the names of these women because they are truly way past their prime. We are sure, however, that your pops or granddad might find some of them familiar. Don't worry, though. We are sure that these ladies would not be able to have fun with just themselves, right? Having said that, you are also going to find the popular porn stars of today, playing with the mature hotties that you are going to find on MatureNDirty. This creates an exciting mix and interest on all of the videos that you are going to see in the site.
Conclusion
Overall, this site is highly recommended. The videos are all high-quality and very tastefully done. Their images are crisp, clear, and on full high-definition. All of their videos are true to the theme too so if you really enjoy this type of porn genre, then you would totally feel right at home. Enjoy!