MagicLegs review
m4rc0f
MagicLegs review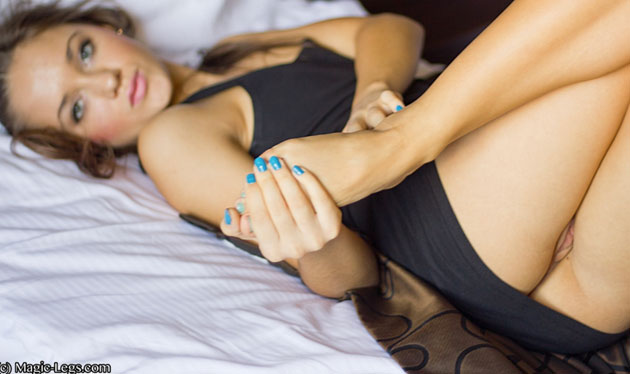 Positives
• fetish videos • exclusive content
Negatives
• no recent updates
Site Overview
What defines sexiness for you? Most of the men we have asked (including those here at the office) have defined sexiness through the curves of the lady's body. Is that the same asset that you are looking for? Some men, on the other hand, prefer those with a nice pair of boobs and booty to boot! We like those too, especially when they look like soft bubbles that you would just want to pop or bury your face on. However, some men define sexiness and femininity to long legs. How about you? Do you feel the same? Now don't be mistaken. Long legs are really usually synonymous with being tall, or people always have this misconception that girls who have long legs are all tall.
This is not actually true. Having long legs primarily rely on the proportion of the lower body to the upper body. Allow us to explain. A girl who is not that tall could still have long legs if her lower body is longer than her upper body, and a taller girl would not be considered as having long legs if her upper body overpowers her lower body in terms of length. Yes, we are not here for a lesson in anatomy. I guess, what we are just trying to point out here is that in order to get the best out of the porn videos that offer "long legs", the porn site that you rely on to get these videos must have a clear understanding of getting the girls with the perfect proportions as we have explained and that these girls could be any type or nationality, and most importantly, they don't have to be too tall. Fortunately, after some trial and errors in finding the perfect long leg porn site, we have finally found one! This porn site is aptly called MagicLegs.
The name of the porn network that it belongs to was not mentioned on the site, as far as we had explored it. However, we have noticed that it is indeed in partnership with other porn sites, thirty plus in all. Access to the porn sites also come with the membership benefits that you get after signing up, so we are sure that you are already interested in finding out some information about their membership plans. Let's start. There are just three deals anyway. First, you have a monthly recurring option. This is the plan that they recommend you get. According to MagicLegs, this is the most popular choice among their current members. If you do not want to sign up for a recurring program, though, then you are going to enjoy their one-month or ninety days access. The ninety days option even comes with a month free!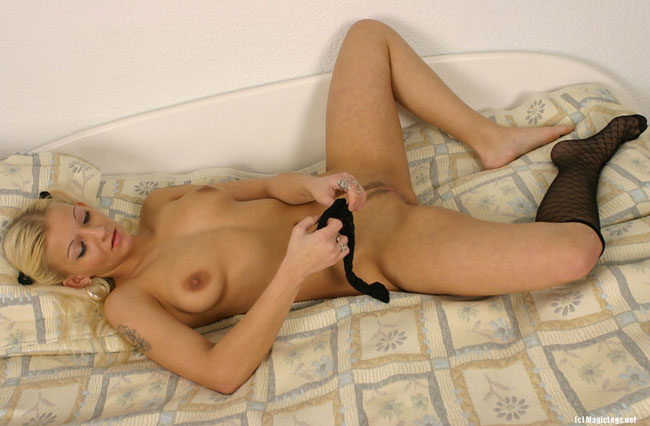 Design and features
The first thing that we are going to say about the design of this website is that it is very visually busy. There are a lot of visual elements going on in the page, and it would certainly keep your eyes preoccupied. The first thing that you are going to see upon landing is their sliding banner. It shows the images or screenshots of their latest and hottest scenes. Under that, you are going to see the only other element on the page: the site's thumbnails. These thumbnails are really pretty basic and they are laid out in this grid-like fashion that reminds you of how some social media networks display their content.
These thumbnails are a mix of photo albums and complete videos. Don't worry, it is very easy to tell them apart. Photo albums indicate the number of photos while videos indicate their length. Aside from this certain piece of information, these thumbnails also contain an image showing the hottest scene in the album of video, and the title of the particular content. Finally, each one indicates the date when they were uploaded.
Girls and videos
It was not really mentioned that the porn site focused on a certain type of girl or nationality ,so we can expect a huge variety of different types of girls in their videos. However, we have noticed that most of the girls on the porn site are Caucasian beauties, gorgeous blondes and brunettes with legs that can stretch out for miles. There is also a healthy mix in the porn site between the fresh stars and famous ones that you are going to see. There are a lot of newbies that you can watch out for, but you can also enjoy popular and familiar names like Kasia Kelly and Paula Black. Rest assured, though, that all of the girls that you are going to see here on MagicLegs have really great legs and proportions as what we have mentioned a while ago.
We also like the fact that they even accentuate these hotties' legs even further through their styling. If you want to see long legs on elegant lace or fun long socks, then you can find those here. Some of our favorite videos include scenes where the stars get to rip out their long and seductive stockings. Finally, we love how the angles of the camera are made in a way that would make the legs look even longer. When you think those legs won't look any longer they still do! It made us feel like they can actually stretch out even more. Every video is indeed amazing.
Conclusion
If you are fond of this type of porn, then you will certainly find a home here on MagicLegs. We also advise for you to take a look into their other porn sites as well, since after all, you are also going to get access to them, right? Some of the interesting ones that we have found are Made In Canada XXX (for those who would want to see the hottest porn stars from Canada), My Boobs Uncensored (which is perfect if you would want to see the biggest boobs on the internet), and Wave Hos (for awesome surfer chick action), just to name a few. We will leave the rest up to you to explore. Have fun!
---
Looking for further info? Check these other porn review sites.