Lubed review
m4rc0f
Lubed review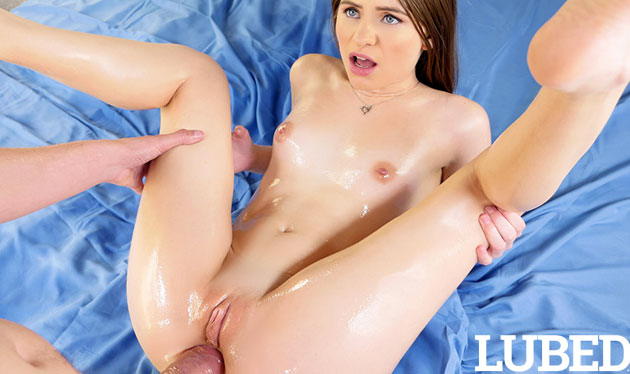 Positives
• 4K quality • weekly update
Site Overview
If you have been on the hunt for something new and exciting then you better be ready to contend with all that Lubed has to offer. Forget all about third-grade adult sites that may not have a lot of excitement to offer, this site has everything that you would ever find sexually exciting. If you are crazy about porn stars like Dillion Harper and Megan Rain then you have come to the right place. Only the very best dominate the pages of this site. The fact that the action has a twist to it makes everything much more exciting. Imagine the sight of a beautiful, naked woman shaved, lubed and ready to indulge in a threesome or foursome. Yes, my cock just got very hard too!
The site covers all sexual fetishes that may drive you over the edge with pleasure. With a tagline like, 'Raw/Wet/Sex', you know that you will be highly excited to find out what is in store for you here. There is no doubt that you will have the time of your life as soon as you walk through these horny gates of pleasure. The PornProsNetwork has always been known for amazing porn sites and this one is not an exception. The site represents the 'wet and messy' genre in a perfect way. All of the scenarios are out of this world and through them, you can tell the kind of effort that the site's directors have put into making these sexy lubed scenes exceptional just for you.
A few of the models decide to get kinky in the outdoors while some of them keep it traditional and get fucked in the indoors. Apart from that, you will also get to enjoy wrestling scenes that feature pornstars like Adriana Chechik and Marley Brynx getting down and dirty. It does not matter what you want to see because you will find it all here. You name it; lubed up asses, pussies, and cocks are all in abundance here. Do not be afraid to tap out of your sexual comfort zone and try new things because the opportunities for pleasure on Lubed are simply out of this world. If you enjoy masturbation as much as I do then you will find fulfillment here.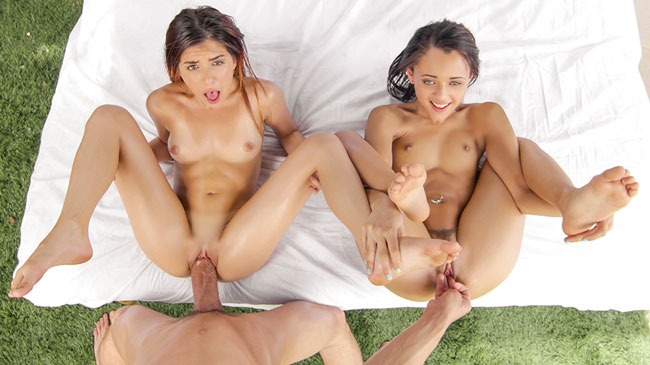 Design and features
Lubed is a site with a members' area that will most definitely serve you all of the sexiness that you need. Navigation is truly a breeze because you can be able to use all of the site's features and functions really easily. The site may only have a limited number of videos but despite this, you will most certainly have a great time uncovering all of the sultriness that lies underneath these scenes.
When it comes to quality, there is nothing to complain about because all of the content is presented in 4K clarity. As a member, you will enjoy the videos with a maximum resolution of 3840 × 2160. The videos can be streamed or downloaded in WMV or MP4 formats. The site also ensures that porn lovers on the go can be able to download the flicks by downloading them on the phone.
When it comes to the photos, they boast of a clarity of 1500 × 1000p and as such, you will not have to count on any blurriness that comes with them. If anything, this site's middle name should be 'crystal clarity', because the quality does not falter. Even though Lubed does not come with any bonus content, there is still a decent number of scenes and photos for you to indulge in. Apart from this, the update schedule will ensure that you have every reason to log back into the platform.
To be perfectly honest, Lubed has a lot going for it. All of the scenes look terrific and members will never lack for entertainment. As far as the site goes, there is no doubt about that!
Girls and videos
There is no doubt that Lubed has some of the sexiest models that you will ever meet in the adult world of pleasure. Some of them are famous pornstars as already mentioned, while others are excited to make their debut in this amazing world of pleasure. One look at their oiled up bodies will make your cock hard and get you in the mood for some sexual fun and excitement. They surely bring 100% of excitement and leave you lusting after them in ways that you never thought you would be able to.
When these beauties engage in coital pleasures, they do not leave anything to chance. They not only seduce their partners with their bodies but they also do it with their luscious lips and hands. Stroking a cock to erection using the best massage oil does not appear to be anything new to them, in fact, they have perfected this art in unimaginable ways.
Lubed might just be the first pleasure portal to have sexy and smart blondes. They are joined by brunettes and redheads in bringing you sexual action that you will not mind watching over and over again.
There are a number of models that get down and dirty in pairs, however, the rest enjoy threesomes and foursomes much more than they should. They really do not mind sharing a cock and as such, you will get to watch them devour their partners' manhood without an ounce of mercy.
The way these beauties own the scenes will most definitely sweep you off your feet. The girls look amazing! You will not be disappointed by what is waiting for you in these scenes.
Conclusion
The combination of super-hot porn stars and amateur models makes all of the scenes worth watching. In addition to that, the threesomes and group sex scenes will motivate you to turn things a notch higher in your bedroom. All you have to do is sign up, sit back and let the magic of the sexual moments carry you.
---
Looking for further info? Check these other porn review sites.