LifeSelector review
m4rc0f
LifeSelector review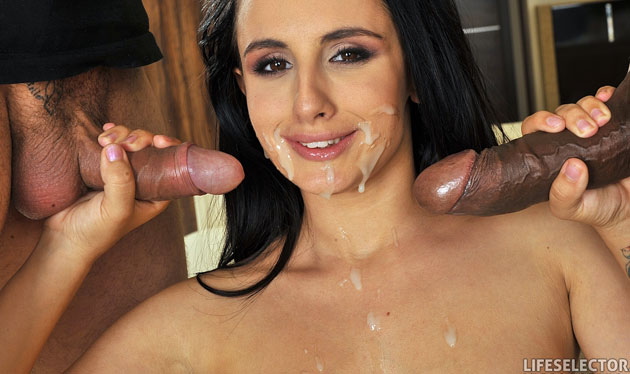 Positives
• good quality • original
Site Overview
Life Selector is arguably the best hot gonzo porn site with such cleverly scripted shows and a wide range of choices for the viewer. I was reminded of the books we read in the early days of our lives. The "choose your adventure" books allowed you to choose the course of the events that unfold in the story of your choice.
Design and features
Life Selector presents users with a range of browsing, navigation, and access features. The home page has tagged images of models and dudes drawn from various adventure stories. I could choose an adventure category and begin my entertainment as soon as I landed on the homepage. Users can also scroll down an endless list of adventure options and select the one that they would like to go with. It may be a little unusual but it's their way of giving you everything on one platter, and in a simplified fashion. You are also provided with a drop down menu from where you can choose from a wide range of categories. You are treated to conventional and rather unique categories that span all the way to some fetish BDSM. I was impressed with the search tool provided.
I could check out specific content with ease because the search tool is fast when it comes to searching for specific items on the site. Users can also save their favorites and check them out at a later date. The site loads impressively fast. I could even check out my favorite scenes from the convenience of my mobile phone. Users can stream as much as they wish. The content is available in high quality and MP4 format. The site also gives you a choice to sample movies by model. There is a model index that gives users a chance to choose a girl to engage. As the site title suggests, you get to select your "life" mate. You are treated to regular weekly updates just so you never get bored of the content on the site.
Girls and videos
You are treated to a wide range of entertainment choices on Life Selector. There are cuties that won't give you a chance to breathe once you engage. The performances are designed in such a way that you have both the trending POV movies in which you are fully in charge and control of the girls you interact with, and another one that allows you to check out the events from a neutral perspective. The site reminds me of the adventure books that allowed you to determine the course of your story. You could begin a story and reach a junction point where you were provided with a chance to decide how you would like your story to unfold, and the course of the adventure.
Depending on the choices that you made you would skip to a page that gave you the fulfillment of your wish. There was no telling whether the adventure would result in a happy ending or not. In the case of Life Selector, you are given a chance to choose your adventure but no matter the choices that you make, they all end up in raunchy sex action. Experience the one in a lifetime opportunity to choose and determine the direction of your porn entertainment on Life Selector. There is sufficient content to keep you entertained for a long time. You have over 1200 scenes to explore.
Conclusion
Life Selector is a unique porn entertainment platform that gives you a lot of freedom to choose the direction of your entertainment. The girls are breathtakingly gorgeous. The user interface is an easy and simple channel that gives you what you want when you want it. The videos may not be HD but they are high-quality flicks that will keep you on the edge of your seat.