KinkyPonyGirl review
m4rc0f
KinkyPonyGirl review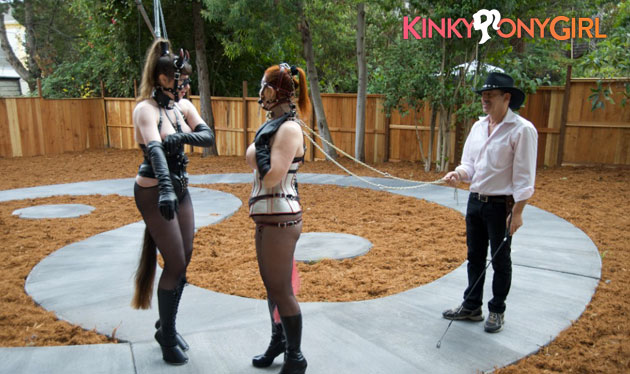 Positives
• streaming videos • bdsm content
Negatives
• only fetish lovers
Site Overview
Great HD BDSM porn site, KinkyPonyGirl has taken equestrian fetish to a whole new level! The site is filled with beautiful, hot and sexy sweethearts who don't care being made as sexual slaves. Wearing latex and leather pony costumes, watch as they are being led by their mistresses to a mind-boggling show of delicious slavery. The scenes often happen in dungeons and grass yards and you would love the feeling of being a boss here!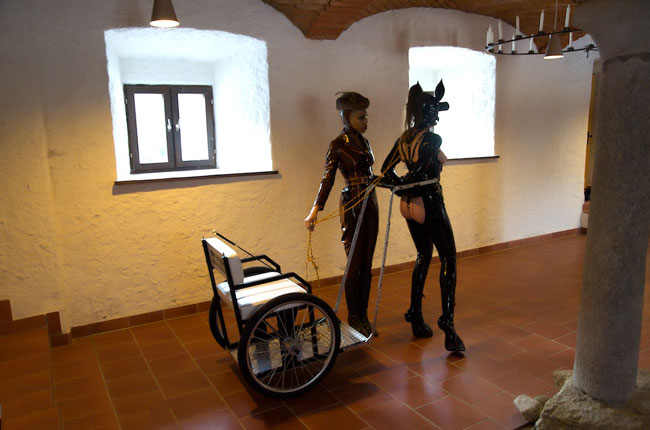 Design and features
The moment you see the homepage, you'll get an idea of how a sexual act could be so delicious. There are many porn sites in the business that claim that they offer unique kinds of fetishes and bizarre themed movies, but only KinkyPonyGirl is definitely true to what it promises. They are boasting that they have pony darlings here and you'll surely see them inside.
Presented in a professional website with a dark theme and standard layout, it is easy to delve in deeper into the collection. If you're a unique fetish lover and you think you've already seen plenty of mind-boggling scenes, I assure you, you'll still get deliciously surprised with the contents here. The models that appear here, as you can see have curvy figures, flawless and creamy skin and they all have that "I want to be a sex slave" attitude.
Browsing the pages, you would love to see that the contents are broken down into further categories. These include chains, roping, whipping, grazing, and rough training. There's more thrill once you've seen those mistresses who think they own the lives of these models. The costumes are great and as you are staying longer, you would start to feel that this fetish is just natural and that it can happen every day. The exclusive collection also houses full-length movies that showcase tempting spanking, suspension, Femdom and electro play.
Girls and videos
The mistresses are famous MILF actresses and they are the ones who give sorts of rough whipping to spanking, suspension, and a lot more. The movies can be streamed or downloaded. Operating for more than 5 years in the business, rest assured that you'll never run out of pony-themed porn contents to devour whenever you feel that unique kind of kink!
Launched in 2013, KinkyPonyGirl has achieved plenty of recognition from the critics in this industry. It is not surprising as the models here are really trained to do what they need to do. The stories are always new and original and you'll never come across a duplicate content. There are no broken links and malicious advertisement as well.
Conclusion
KinkyPonyGorl is a porn site that can make your libido up and running just by the mere sound of its name. Offering a great mix of POV femdom porn and BDSM, there would never be a second to get bored here. The models have already made names for themselves and now, they are more than willing to experience what's on another side of the porn world.