JoyBear review
m4rc0f
JoyBear review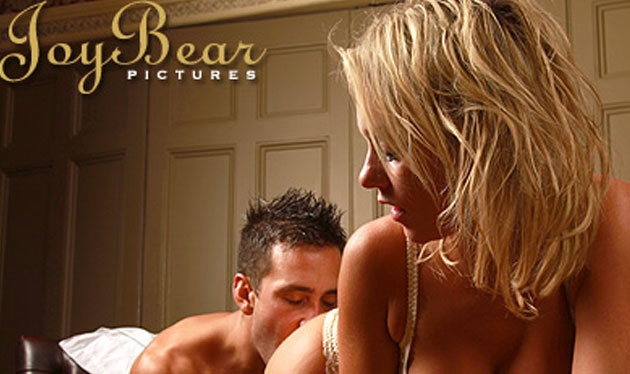 Positives
• real british girls • erotic films
Negatives
• no hardcore action
Site Overview
This exclusive, classy and elegant site is one of the best and unique sites in the industry. It provides only full HD videos and you will be hard just after you enter the site. The motto of this site is Very British, Very Naughty. We all know the British people with their fancy accent and clothes and elegance so this site is all about these.
The site is accessible from any computer, tablet or phone and it is not about porn, is about sex-positive erotic films with explicit content. It was founded by Justin Santos in 2003 after he won the Playboy's prestigious competition "Head to Head", a reality TV show competition to become the next biggest erotic film director.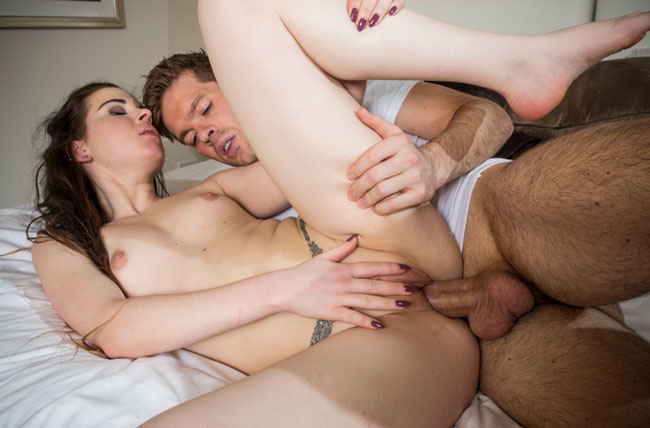 Design and features
Once you enter the site you will be welcomed by a nice sexy office lady who is half naked and has some really nice lingerie underneath and another great motto – Tease, The Power of Lingerie. If you scroll the page you will see a shortcut to JoyBear Journal which is a sort of sex blog that describes the films and provides high-quality photos with the actors. You will be surprised to see that if you scroll a little bit more you can watch Behind the Scenes – Delilah's top tips in which she is showing great sex and she will help you to have a great sex life as well. On the Films page you can navigate through hundreds of full high definition movies with suggestive titles and nuances of grey pictures that look so elegant and sophisticated, giving this page a really nice design. Another feature of this site is Performers page where you can search through male and females actors of this site. Every performer has a profile page with a big and sexy photo of themselves and the movies that they are starring.
On the About page you can read about how this site was founded, some extra information about what types of films are they making and a little description of the site. On the bottom of any page you have a link for the support department where you can find frequent answers and questions about diverse domains or you can contact them and they will contact you back with a solution as soon as possible. Everything about this site is so perfect and "must have". It makes you feel like other porn sites are not appropriate while this site has explicit content, but it also offers a little bit of mystery and elegance. On every page you can see HQ photos in grey shades so it is really pleasant visually and your eyes are not distracted by intense colors or ads. It also has many sexy and inspiring quotes. This site is not just for your pleasure, but also for helping you pleasure your life partner. The Journal page provides tips and tricks for great sex and they are posting frequently to keep you updated. There is always something new that you could find on this blog.
Girls and videos
With hundreds of high definition films with amazingly beautiful girls you just have to make your choice. From regular couples to lesbians and group sex you can always find what fits your needs. All the models are filmed with a natural makeup or no makeup at all because they are beautiful and confident and everyone like a realistic porn movie with natural body shapes. Danielle Ashlea Maye it's a beautiful and voluptuous blonde star with a pretty face and nice body. She looks extremely hot and intelligent because in her profile picture she is posing next to shelves full of books. She is playing a role in the Delilah's top tips so don't miss her. Lou Charmelle is a hot curvy brunette with big brown eyes and full lips. She is the girl of every guy dreams with a lot of sexiness and beauty. If you only look at her profile picture you will notice the passion that she has in her eyes. She has a role in Educating Reeves and she does an amazing job.
Another top star on this site is Anne Marie Le Sante who is a sexy brunette with fit body and beautiful face. She likes it slow and easy with a nice prelude in the beginning and a hard fuck in the end. She is playing in Chloe's Column – Fuck Fame. Holly D is a body art star. She has some cute and amazing tattoos and a cute piercing under her bottom lip that highlights her beautiful big smile that could conquer anybody. She is a fit brunette with big eyes and amazing tits and she is also playing a role in Chloe's Column – Fuck Fame. All videos have a scenario with great lines and dialogs because credible stories make sex really naughty. All the films are full HD and you can see every inch of these sexy chicks. These erotic films are going to give you some amazing orgasms and pleasure. From teasing to hardcore you are going to feel the sex tension in your bones.
Conclusion
This site is here for you to feel intensive pleasure and to make you yearn for offering great sex to others. Don't keep these tips for yourself. Don't be selfish – share them. Joybear is about women being in control but giving permission to extra pleasure for men. She lets him believe that he has the reins while she is actually telling him what to do. Like they say, happiness is a happy woman, always. Even a happy man can only be truly happy if he has a happy woman.