JizzMouthwash review
m4rc0f
JizzMouthwash review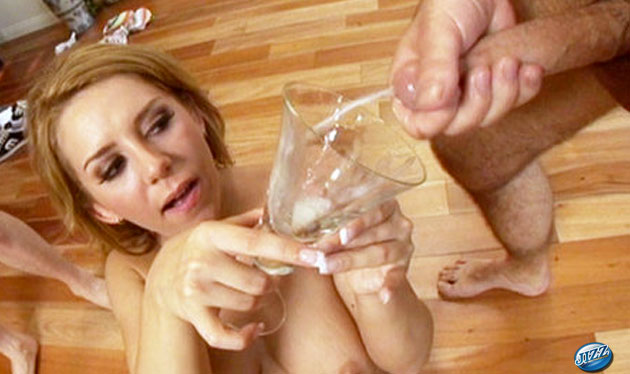 Positives
• good quality • exclusive content
Site Overview
If you like watching filthy amateur chicks getting deep-throated before swilling cum around like mouthwash and dribbling cream over their hot curves, this is definitely the site you've been searching for. Jizz Mouthwash is loaded with hardcore content and with girls of different nationalities getting down and dirty for the camera, and being filled in every hole by thick dicks.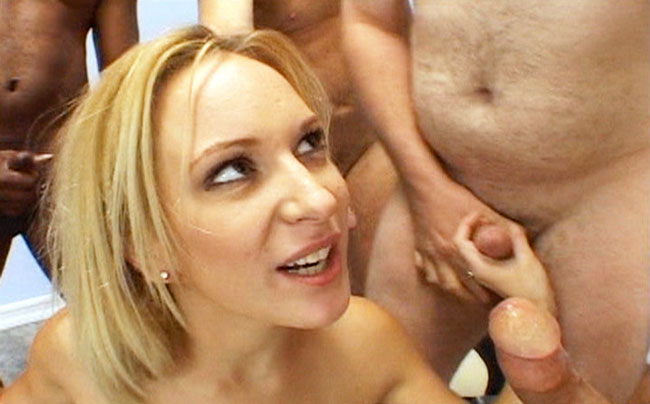 Design and features
This site does a great job of showing you around the enormous amount of content available with membership. As part of the Pornstar Network, it's not surprising as these guys have loads of experience and some excellent web content, all of which you can access through membership of Jizz Mouthwash. You can search any of the network's sites via a tab at the top of the page, but let's be honest: you're here to see one thing and that's girl's swallowing lots of cocks and gulping down lots of cum. So you may as well just click on the Video, Picture or Model tabs instead, which take you directly to all the explosive hardcore content available on the main site.
The material on Jizz Mouthwash is made of hardcore sex scenes taken from the DVDs that the site promotes. You can search the catalog via the tab alongside one that displays the individual studios responsible for the action. If that's not enough to keep you satisfied, you can try out the link to the Live Chat site, read members' reviews of the websites material, check out the online dating section or visit the networks online store. You can even access Twitter from the members' area, so they have pretty much everything covered at the touch of a button.
Content is neatly categorized with great filtering and viewing options. There is plenty of information to accompany the different scenes, such as site ranking, popularity, members' comments, the number of views, time of update, etc. However, if you're not in the least bit interested in statistics and just want to see some great hardcore sex, click on any of the hot screen caps to get to it. You'll see from the screen caps used that there's a lot of variety on offer here, whether it's shape, color or size of the girl in question, or where she likes to feel that hard dick bang her.
Girls and videos
There are over 25 DVDs available on the site but, from those, you get access to a lot of shorter scenes. You can watch the videos online or download them to your desktop. The best-quality downloads are those in WMV format, which reproduce at a resolution of 720×480 px and have an average size of around 2mb. If you want slightly lighter files, there's the mp4 option, which reproduces at 320×240 px but still provides good-quality viewing. The average mp4 file is around 800k, so it's a better option if you're using mobile devices.
Images on the site come in the form of screenshots taken directly from the videos, but they're really good quality and show some of the hottest moments from the scenes. You can view them online or download them as photo sets in zip files. It's worth going for the full membership, though, to take advantage of the network's huge database of bonus porn sites, which contains such gems as Sperm Cocktail, Sperm Glazed, Cover My Face, Swallow Me POV, Load My Mouth, and Peter's Cumshots, to name just a few.
Conclusion
Jizz Mouthwash is one of the best options on the Internet if you love watching women sucking cock and drinking cum. As you can tell from the list of bonus sites mentioned above, there's enough jizz on this network to feed the five thousand, but even if you only venture as far as the content on the main site, you'll find enough hot action to keep you horny for a long time to come.
---
Looking for further info? Check these other porn review sites.