JapBox review
m4rc0f
JapBox review
Positives
Uncensored HD videos Daily updates
Negatives
Only asian girls
Site Overview
JapBox delivers on all pornography aspects that Japanese sites may be scared of tapping into. Launched in 1st may 2013, JapBox may have a site name that we are uncommonly used to. Ideally 'sexy Japan' or 'Girls on Fire' would do the trick but JapBox stands out because it represents the collection of non-stop movies that are offered on the site. Large in number, the content features gorgeous Asians who are excited to get a good banging. There are many scenes feat include girls going crazy for sex in cheerleader outfits, an outline of hairy pussies and even gang bangs. Most of the girls have the biggest titties. This should make many men yearn for more cum-thrilling sex scenes. JapBox is an amateur porn site but has been designed professionally. When watching the videos, there is only a little advertising that may destruct you. Other than that, you will surely enjoy the flawless scenes. However, the videos are not exclusive. Some of them may be found on other common porn sites. The site is not what you would expect of a typical Japanese pornsite. The presentation has been done in a classy manner. As part of the Long Time Pass Network, JapBox membership will give you access to three bonus sites that are also in the house to hundreds of beauties who are willing to go the extra mile in order to fuck or get fucked. The sex is displayed in a classy manner. The site does not miss any detail. JapBox is representative of a well-seasoned tube site. The weekly updates will keep you up to date with the latest porn movies. There is no need to log out here, the best way to make most of the site is by watching and waiting. You don't want to miss a horny moment.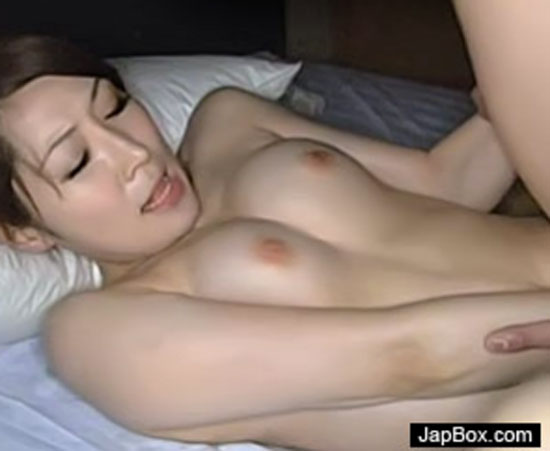 Design and features
JapBox is mainly comprised of a good number of thumbnails that leads you to many different pages of the site. You can view everything on the main page but there are many additional pages that will still preview you to a good amount of content. Even though the design may be on the simpler side, it gives the site a uniform interface which ultimately translates into a friendly user experience. The thumbnails will lead you to all the different videos and pictures of your choice. All the magic is just a click away. The site has a sharp contrast that will well-enhance the different pictures that are displayed. The videos clarity should be highly praised. While over cluttered sites may be very confusing, JapBox boasts of a simplistic feel. All the content is clearly laid out and makes it easy for you to be conversant with all the videos and updates. Asian sex has quickly gained popularity amongst many porn lovers. The site has taken advantage of that fact and was able to create a collection of the dirtiest Asian porn sites because it focuses on originality. Many competing sites tend to tweak their scenes to suit the viewer but JapBox is solely about throbbing pussies making hard dicks cum. If you like really attractive girls how are into hardcore sex, this is the site for you.
Girls and videos
The content on JapBox may not be exclusive because many of the girls are fresh faces that want to familiarize with the porn world. Therefore, you will see them on more than one Asian porn site. Although they are not mentioned by name, you can never forget these girls' faces. They are gorgeous and have big, bedroom, sexy eyes. However, they clearly show that they are more than just a pretty face. They have the body, the moves and the sexual appeal to match it. Their dedication to offering the best sexual content may be the main reason why JapBox is unique than other ordinary sites. JapBox has 168 videos and 168 pictures galleries that mostly contain amazing shots of all of the girls in the videos. These videos undoubtedly appeal to each and every porn lover. This is because they are well packaged with what you expect of a good site; attractive girls, creative action, and seductive sex moves. The videos are not tagged with any corny names but despite this, they give a pretty good idea of what is really happening in the scenes. They display teasers such as blowjobs in the locker-room, pussy eating and full-on fucking ventures in little seductive outfits that make it obvious to understand what follows. Each and every video has an allocated run-time that varies in each and every movie. Depending on the storyline, some videos will be longer the other. The videos are splattered all across the page and all you have to do is click to watch. The popularity of the videos will keep you busy many a day and give you what your sex life may be aching for. You can count on the mobile version of this porn site to bring you quality content anytime you need it. This will enable you to get content even when you are on the move. The site has gained a good track record over the years that will give you both quality and quantity. These are two are great features that you may never find together on many sites. JapBox does a good job of tapping into that.
Conclusion
JapBox is known to have the same amount of dirtiness as well as realness to all of its content. The girls crown many of the sex scenes with their incredible bodies. The pictures also leave you with something to think about. The site comes highly recommended not only because of the many benefits that you will enjoy as a member but also because it keeps you yearning for more.