IWantLatina review
m4rc0f
IWantLatina review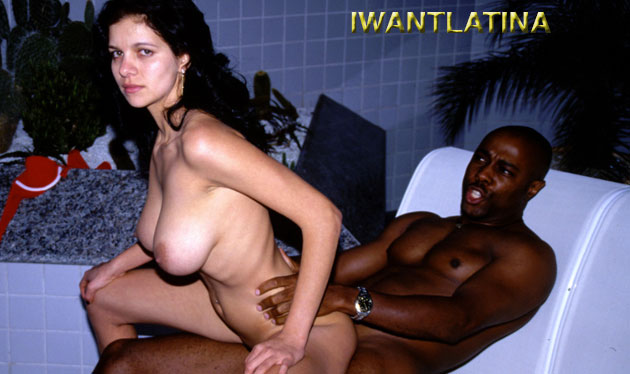 Positives
• good quality • hot latinas
Negatives
• no recent updates • no exclusive content
Site Overview
Latin women have always been the kind of sexual goddess that we can never get enough of. Their 'va-va-voom' attitude makes them something desirable, especially when it comes to sexual fulfillment. That is exactly why the renowned porn producer Tom Stone deemed it best to establish an all-Latina adult site that would meet you at your point of desire. There is no doubt that you will be having the time of your life in the company of these horny women. Tom Stone travelled far and wide to find good looking Latina women who he has coital interactions with or films them getting fucked silly by a bunch of even hornier men. Either way, if you choose to enjoy this, Latina spice is all that you need to excite your sex life.
The action here is hardcore and the women are very beautiful. There is no doubt that you will have a lot of excitement and anticipation to look forward to. iWantLatina may not offer a new concept of entertainment but the fact that this is an all-Latina playground offers a greater attraction than what you would ordinarily find on other porn platforms. Believe us, this is the kind of enticement that you have always needed.
These hotties who have spent a better part of their lives soaking in the sun's rays on different parts of the continents will sexually surprise you. They do not have to be porn stars in order for them to capture your attention in matters of the bedroom. Most of the action features ordinary sexual encounters but there are also come spicy threesomes and acts of masturbation in this portal of sexual excitement. Do not be afraid to get raunchy with these women. For a bunch of beauties who enjoy a lot of splatters all over their faces, you will be in for a good dose of action. Stripping out of bikinis and showing off their asses is these girls forte and they will not disappoint in the sexy manner that they conduct themselves.
If you have been looking for amazing Latina action, then look no more. The site will enable you to discover sexual encounters in a way that you have never been able to experience before. iWantLatina has a decent number of films undo its belt. With your membership here, comes full access to 46 other sites that are all part of the Porn Star Network. This is the true definition of entertainment in its best.
Design and features
When you log into iWantLatina, you will be delighted with the organization on these pages of pleasure. Navigation is a breeze because of this friendly arrangement. The content is found on the main pages and the subpages to ensure easy access for you. When it comes to enjoying the movies you can do it either high or low formats. Of course, this all depends on your preferences but whether you choose will lead to a good viewing.
The flicks are all subdivided into three or four segments, depending on how you want to enjoy them. This also makes downloads something that is very easy to do. The videos are not very long but they still pass on the excitement and entertainment. The site no longer updated its collection but do not fret, apart from the 185 flicks, there are hundreds upon hundreds of bonuses flicks that are waiting for your attention. The camerawork is quite exquisite and you will not want for more as far as the level clarity is concerned. We already know that any Tom Stone production is top-notch.
Girls and videos
The Latina bombshells on iWantLatina are gorgeous, spicy and ready for some action. They promise to be your number one source of sexual excitement and they over deliver. There is no doubt that you will experience a once in a lifetime sexual encounter. If all of our sex lives were made up of the kind of action that we see here, then we would have no cases to complain. As the models on iWantLatina are all amateur, some of them will pleasure you more than others do. These are those with overly tanned bodies while others have the right skin tones. As the action is shot in tropical settings it is only understandable that some of the women here have more friendly skin tones than others. There is no doubt that all of these beauties bring their A-game on screen and as full members of this platform, you will get a front row seat to all of the splatters of orgasms.
You will be in the presence of Maxine, who wanted to work on a good fun before a man with a big cock showed up and started fucking her hard. On the other hand, you will equally enjoy Jasmine a light-skinned Latina beauty with a passion for fucking two big cocks. This girl has the sexual libido of twenty women and she is confident in her skin. She loves getting her ass fucked and her pussy at the same time, in the same token, she also loves masturbating and as such, she will keep you glued to the screen for all of the right reasons. Other Latina models prefer to engage in lesbian sex. Even though they are in their birthday suits, they still manage to get fucked in high heels, something that makes all of them even hotter than they already are.
Conclusion
iWantLatina is not a site that is only directed to Latina lovers, the content is for all and sundry to enjoy. There is much more to the action here than meets the eye, therefore you will find enjoyment at its best. There are also bonus sites that give you enticing solo action. The kind of sexual variety here will make you glad that you signed up to iWantLatina in the first place.
The website has been removed, discover other fine latina pay xxx sites.
---
Looking for further info? Check these other porn review sites.