ITeenVideo review
m4rc0f
ITeenVideo review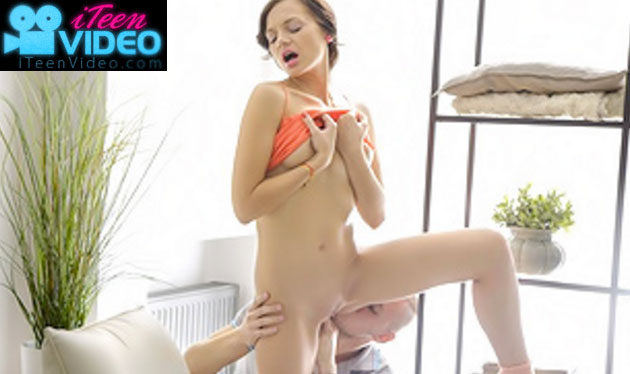 Positives
• hd quality videos • daily updates • extra content
Site Overview
Though the iTeenVideo on its own doesn't have any videos, the collection you gain access to is quite good, and it covers several hardcore niches, and features the most gorgeous European models. This guise-site was launched in 2009, and it has been unchanged since then. Only the videos' list grew, and the thumbnails changed, but the design and everything is as it was. The TeenMegaWorld is a viral network, and since you get access to that, let's take a look at it. The TeenMegaWorld network is more than 10 years old, and it consists of 35 different sites some of them are catching-sites like the iTeenVideo. As a member of any of these sites, you gain access to the content of the full network.
There are some sites which don't really update anymore, but most of the hottest ones are regularly updating. It's quite certain that there are several updates network-wide – there is at least one video added every day to the collection. This network focuses on European cuties, and if you enjoy watching hot Russians banged hard, and getting some anal nailing too, it's certain that you will like the collection. The videos seem to be exclusive, and apart from a TeenMegaWorld site, you don't really have the chance to find them on any other place. Since you get a network access, you don't really need bonuses, but the iTeenVideo provides some live cam show streams for you to enjoy.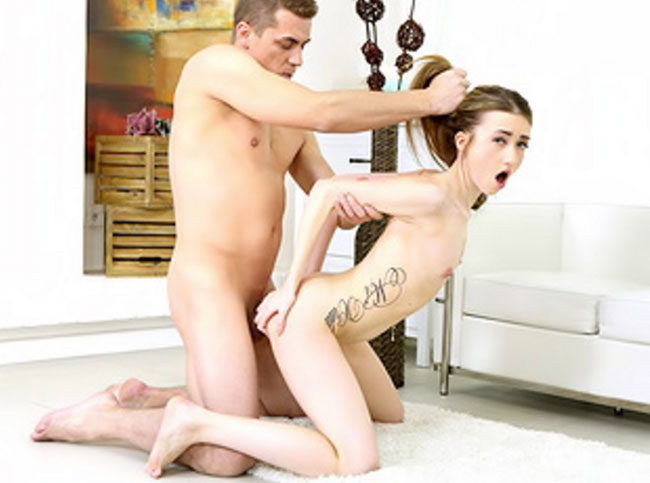 Design and features
The iTeenVideo has a nicely looking tour page, where you can find the latest videos listed. Apart from the thumbnails, you can't get any other form of insight, so the tour will prove to be quite fast. If you click on any of these pictures, you get to the video's page, but you won't be able to play any preview trailer. The site links to the main members' zone of the TeenMegaWorld, so you will be able to find everything you need quite easily. Since this site on its own doesn't have any videos, after you log in, you will see the latest scenes listed. The members' area is well-equipped: there are several menus and different filtering and sorting options.
The search engine offers advanced capabilities, and you can select from the categories menu or from the models' list. Also, the sites' list might be a good option, since many of them have a main niche. You don't have to worry about viewing options, because there are several of those too. You can view the scenes in the browser, streamed as Flash-videos. For high quality downloading the scenes is recommended, because that way you can get HD, and Full-HD version, and even 4K HD videos from the dedicated sites. A huge photo gallery is also available with zip downloads. The members' zone has a mobile version too.
Girls and videos
The iTeenVideo is a site of the TeenMegaWorld, and it seems that it's just a guise, and doesn't have its own collection. Every video you can list here is available on the different sites of the network, and the numbers on the tour page suggest that you can access all scenes of the network from here. However, the collection you can access here is quite fantastic, and you will especially like it if you are looking for cute European girls in hardcore porn scenes. As the name of the site (and of the network behind it) shows these are usually under 20, though many of them are coming from the 20-25 years old range. Concerning the models one thing is certain: you won't feel bored as you browse through them. These experienced, yet natural and gorgeous girls are mostly Russians, and you might have heard of them. They are the girls who can take on everything, and though they are far from the US some of them (like Anjelica for example) are even more famous than some reality-porn cunts from the States.
As you will see it too, the girls here are all naturals. They have nice, tight body, smooth skin; and they are always looking great, especially if you care to save their videos and watch the HD or even 4K HD videos of them. Depending on your preferences, you will probably find here videos you might enjoy. For example, there are several scenes where the girls are giving or getting massages, and everyone gets a happy ending. Since it's European porn, you can't avoid seeing some tasty anal penetration. It seems that the girls are quite eager to get all of their holes filled, and nothing shows it better than the fact that there are dozens of hot threesomes here. Every video is staged, and they are all captured in studio-environment. This ensures not just the high quality and stable camera handling, but also makes it possible for you to see every detail of the wonderful body of the girls. The stages are well-lit, and the number HD, Full-HD videos is something you should consider when looking for hot porn videos. There are also 4K scenes added to the collection. These are not too long videos, but their average length of 20 minutes makes them capable of keeping anyone busy for a good time.
Conclusion
The iTeenVideo is just a page where you can see almost all newest videos of the TeenMegaWorld listed. This site only has a teasing purpose, but when you get in, you will find yourself in front of one of the greatest collection of hot porn videos with girls under 20. The busy update schedule, the cute models and the increasing quality (only HD flicks are added nowadays, and there are 4K videos to) make the site a good choice. The full network access is major feature and it's one of the most tempting things the site offers.