InterracialGfVideos review
m4rc0f
InterracialGfVideos review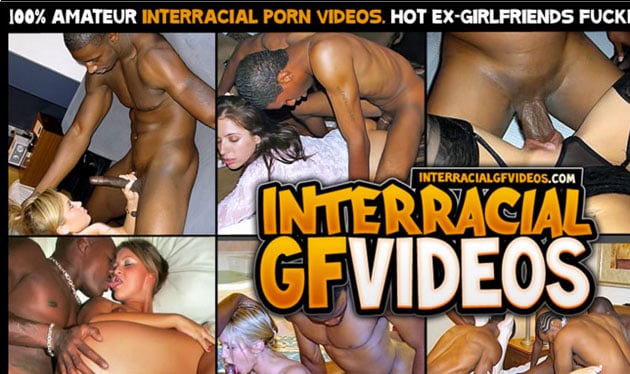 Positives
Daily updates Get unlimited download Anonymous billing
Negatives
No white men and ebony girls
Site Overview
There are many sites offering interracial porn to the eager viewers. However, there aren't much that offer home-made hardcore videos featuring mixed couples and hot threesomes. When you open the home page of the InterracialGFVideos, you get the idea what this is about: homely girls fucked by Black guys. However, there is more to it, so you can expect here Asians, Latinas and Latinos, and a lot more. The home-made nature of the videos here closes out the option for them to be exclusive, so what you can find here is a big collection of non-exclusive amateur porn videos.
The scenes might not be exclusive, and they are not studio made, but they are really exciting, and they offer the viewers some very good hours as they watch them through. Though there are no regular updates, the site grew a lot from the launch, which was in 2013. New videos are added in batches, so you won't find here a new flick each week, but when they add scenes, they add a lot.
Right now, there are 700+ scenes for you to enjoy. Fortunately, the site isn't a standalone one. In the members' zone, you can find a large collection of girlfriend-videos. You can access them all from one members' zone too. However if you want more, there is a big collection of professional porn too: an archive of more than 5,000 DVDs is accessible from the inner section. Also there are live cam streams, and different promotional offers to other, more professional studio sites.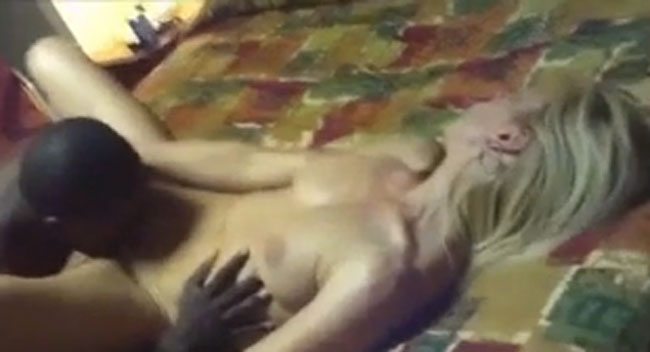 Design and features
So, the tour page is quite regular: you can see there large thumbnails of sexually explicit nature, showing you exactly what the site is about. There are lots of these thumbs, so feel free to browse. However, if you hit the bottom, you are done. You may find the tour convincing enough, but if not, read further and see what's inside. When you enter the site, get to the main hub of the AMALand (and the TheGFNetwork, the same stuff). From here, you can perform various actions, site-wide and network-wide too. If you have prior experience with porn sites, this popular template will be familiar.
On the top, you can find the dropdown where you can change the site. Under this a banner follows, and then comes the menu. There are several options, you can reach everything from here: DVDs, dating, cam shows and promotions along with the site's content. There is a search engine implemented, which should make the navigation much easier. It also has an advanced page too. You have the chance to save or watch the videos. Both methods are quite good, and since there isn't any quality difference between them, you can do whatever you want. If you just looking for a quick jerking, view the flicks in the browser, or if you like to collect, or you find a favorite, save them. Photos are also featured, you should take a look at them too, and download them if you find fancy them.
Girls and videos
The InterracialGFVideos features amateur (or at least amateur-like) porn videos, where the girls take on big Black cocks, and they try really hard to stuff it all in. Since the site is a member of the TheGFNetwork and it's an AMAKings site, it's certain that there are some actual home videos, but a few reality-porn scenes may be found in there too. At first glance most of the girls here look real, and they are that girlfriend-types many of us get turned on by. When the girls are getting nasty, they certainly get hotter, if such thing is possible.
Due to the 'girlfriendish' nature of the collection, you can find here mostly chicks with fully natural bodies. As you browse through the collection, you can find some really amazing girls, and though some enhanced lips can be seen, mostly they have everything in its original form. When you take a look at the thumbnails of the tour page, or on the inner lists, you will see that most of these cuties are Caucasians. Hardly Asians, Latinas appear, and the Ebony girls are also quite rare. As far as the models' age is concerned, they mostly seem to be girls in the 20-30 age range, though some hot wives also appear. These videos might be really home-made, but they are certainly very hot.
For example, there are several scenes featuring gangbanging session, and the girls really seem to enjoy it. Some of them even comes so far that she takes a big cock in every available hole. The gangbang seems to be quite popular, because there are lots of videos featuring it. When the girls are doing it with love with their Black boyfriend the whole thing looks quite different, though these amateur guys are also really well-hung. The one on one videos are surprisingly hot, and they are hard too, since many of them feature creampies and anal sex too. You can enjoy here group scenes, which feature several girls and several Black guys. In these videos you may watch some very nasty home-made orgies. Some of them offers some swinging elements too, so you will be overwhelmed with nasty things to watch. Since most of these scenes are truly amateur, you can expect their quality and their length vary a lot. You will find here clips with less than five minutes length, but fortunately, the majority is in the 8-20 minutes range.
Conclusion
The InterracialGFVideos is a recommended porn site for everyone. Those who like interracial sex might like it better, but the regular porn fans can also find here hot sex, cute girls and with the network access they get much more. Since the sites in the network update now and then, there are always some hot porn for you, and the great deal of getting 20+ sites for the standard price of one, is fairly tempting.
---
Looking for further info? Check these other porn review sites.