InsaneCoeds review
m4rc0f
InsaneCoeds review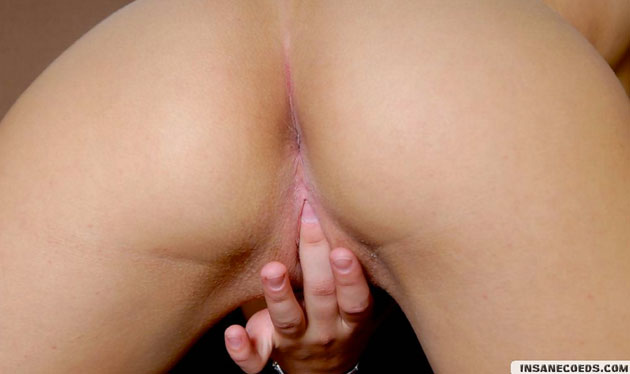 Positives
• exclusive updates • hardcore content
Site Overview
The best thing about higher learning institutions is that they have many horny girls looking for a quick fucking fix. I know, sounds tempting, right? This is exactly why I enjoyed my time studying courses that I knew nothing about, but when classes were long over, I was able to put my other skills to good use, if you understand me. However, the cumshots are not the only thing that makes InsaneCoeds truly exciting. There are plenty of other goodies to look forward to. As the site is full of hotties that are willing to go beyond the limits to get pleasure, the enjoyment is on another level. These girls trade on new and hardcore grounds. Despite the fact that the site barely holds fifteen movie episodes, the coeds are genuinely entertaining. Then again, I prefer spending time watching a few girls get it on rather than indulge in a lot of sexual encounters that do not awaken my true feelings. On the positive side, bonus content is also included. I
nsaneCoeds has movies that are presented in POV formats. This means that you do not have to be a direct part of the action to feel everything that these girls want you to feel, you will get ultimate pleasure even from behind your computer screen. Pounding the books is hardly what the faces here are good at. The site's extras include live chat features. This way, you can always interact with the sexy girls on chat or other members who share the same interests with you. It's great to see that mainstream porn does not only revolve around famous faces having full on sexual encounters, but even new faces are also rocking this boat. When you were hoping to find a site that features sexy girls masturbating and stripping in front of the camera, you could not choose a destination that is better than this. The seven girls that are featured on the different scenes do not seem paltry; they do their best to keep you glued to the screen with the limited content.
The collection is slowly but surely growing especially because you will be able to enjoy the weekly updates. The movies are specifically dedicated to the onsite girls while the images feature many offsite models. This fleshes out what the site offers you even further. Members are not only subjected to the content on this site, if you still crave for a lot more pussy, you will get bonus access to over ten other sites that are also reality-themed. Even though the site may not have the largest collection, it deserves to be accorded respect due to the nature of content that is provided.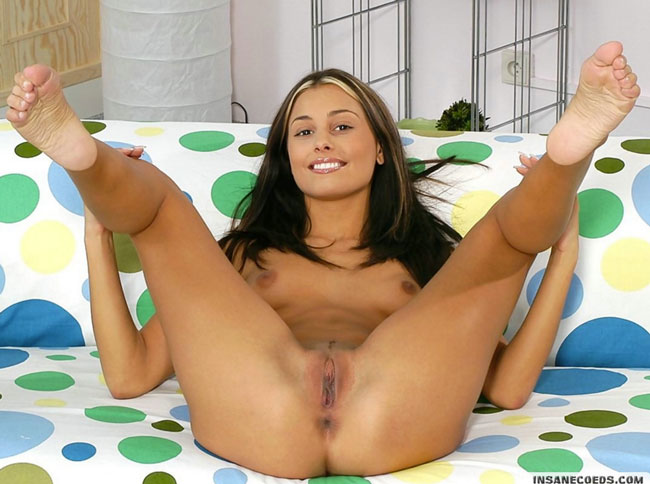 Design and features
Logging into the site deserves a simple username and password. Once you have all your details, you will land in the members' area, and here you will be able to treat your eyes to a lot of enjoyable things. The site's features are all on point. On the menu bar, you will find the following categories; Home, Photos, Videos, Top Rated Girls and Most Watched among others. Whichever category you choose, you will be able to attain maximum entertainment from it. When watching the movies, you are free to leave comments and suggestions on the left part of the page.
I can safely say that you will certainly have a lot to write about. The photo collection has to be the richest part of the site. It comprises of many sexy coeds in seductive poses that have been sourced from other reality adult sites. Instead of manually browsing through the photo collection, you can choose to go for the slideshow option. You will find it really easy to move around. In case you get lost, the live support team is always at your beck and call. The movies can either be downloaded as short clips, or full-length movies. Streaming is also a dependable option.
Girls and videos
I could not help but fall in love with the sexy coeds that are featured on the site. They do not have a hair out of place. My first meeting was with Linda. She had a smile on her face and a dirty look that made her have a certain resemblance with Annette Keys. Linda is by every word the girl next door who seems innocent but proves you wrong as soon as she gets nude. Her smoking hot looks are delirious, and her gorgeous figure accentuates her. Her title perfectly suits her because Linda is studying to be a naughty nurse. Her pussy is so deep that you can be able to insert even the longest dildo inside it. Just like Linda, the other girls on set are equality naughty.
The site could not have a more fitting title because the suggestive poses that these beautiful faces strike will leave you horny. There are a couple of girls that have enhanced physical attributes while some the others are el-natural. They are mostly busy stripping out of casual wear or sexy lingerie. Without a doubt, these girls are truly colorful. Even the dildos and vibrators that they use are also colorful. From the scenes, you will be able to spot brunettes, blondes and about two redheads. InsaneCoeds has the most attractive girls that you will ever come across. They do not have to do much to get your attention; a simple smile on their faces is more than enough.
Conclusion
InsaneCoeds is a brilliant site altogether. Even though it only features a few movies, the bonus material will give you the best enjoyment. As a growing site, quality is expected to improve in the long run. For now, it's best to sit back, relax and cherish all the moments that the movies give to you.
---
Looking for further info? Check these other porn review sites.