ImGemmaMassey review
m4rc0f
ImGemmaMassey review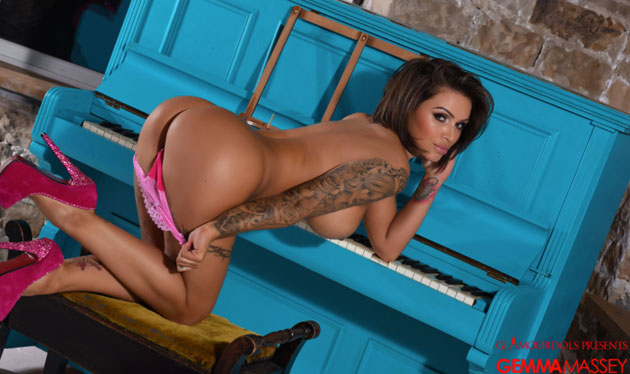 Positives
• hd videos • bonus
Negatives
• expensive • no frequent updates
Site Overview
If you want a top erotic xxx site, you can look no further than ImGemmaMassey. This SocialGlamour network member site offers exclusive HD glamour footage of the popular pornstar and model, Gemma Massey. She teases like no one else and her beauty is a welcomed addition the wildly popular network.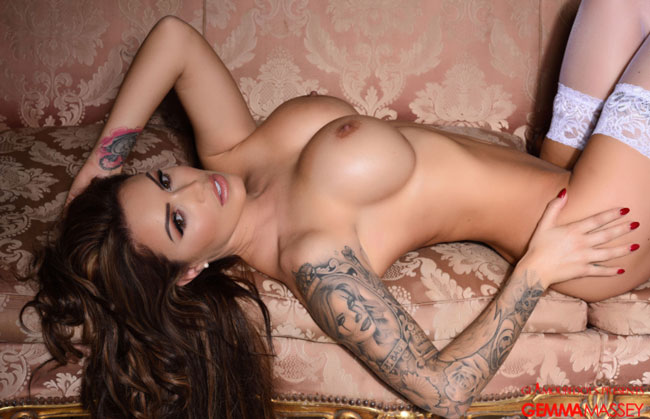 Design and features
You have access to three main pages when it comes to sorting out the content. There are individual pages for pictures, videos and behind the scenes footage. The first two are quite straightforward; you have dates and ratings, a short description for each and the option to rate and comment, if you are a member. The BTS scenes are a bit more interesting because they sometimes show Gemma talking, answering some questions or just stating some facts about her and that's pretty much all the interaction you get with the model. There is also a network page that once accessed will show you a complete list of models featured on SocialGlamour. There doesn't seem to be any selfie content of Gemma.
There is no trial option for the website but, there is a tour available for each individual content page so you can see enough previews this way, without having to purchase a trial run. The full memberships are quite flexible and they go from one month, to three months to one year. They are structured well and should appeal to both casual glamour viewers and diehard fans of the genre. The entire SocialGlamour network becomes available for the price of one site so you can watch every single British model featured whether she's been active or not. No content is ever thrown out, everything is preserved for your viewing pleasure.
Girls and videos
Gemma is a tattooed slim model with huge breasts and a very curvy ass. She often changes hair colors so you will see scenes with her as a brunette, blonde and redhead. Her haircut usually stays the same. Few women can look amazing in any hair color and Gemma is one of those few. Whatever swimsuit or lingerie she puts on, she makes sure it's revealing and tight on her body. Her thigh tattoos are super hot and they look great in pussy teasing scenes. Gemma is a bit more outgoing for a glamour model and you will see some pussy pics and a lot of her breasts. The shower scenes are particularly awesome. Maybe it's because she also does mainstream porn that she's able to bring a bit of kinkiness to the glamour genre.
You won't find anything lower than HD in quality. There are SD MP4 files available for all scenes but that's just for people who can't take down or watch HD on their devices. The online player does a good job of rendering the videos and it has a fullscreen option. It seems there are no issues with loading times and it makes sense when considering how small the file sizes are. Her photo galleries are split between unique images and images related to the scenes. Some of them can be sampled online but I would recommend downloading the zip archives and enjoying full screen high res pictures one after the other. You can make some pretty hot wallpapers with some of those well timed shots.
Conclusion
Gemma looks stunning and it's great to see her captured in glamour photography. All the teasing she does and the full nude shots she poses for just makes for awesome content. I like that she's kinkier than other glamour models and because the site is part of the SocialGlamour network, you just know it's always going to keep high standards of quality.
This website has been deleted, check more good pornstar paid porn sites!