ILikeFetish review
m4rc0f
ILikeFetish review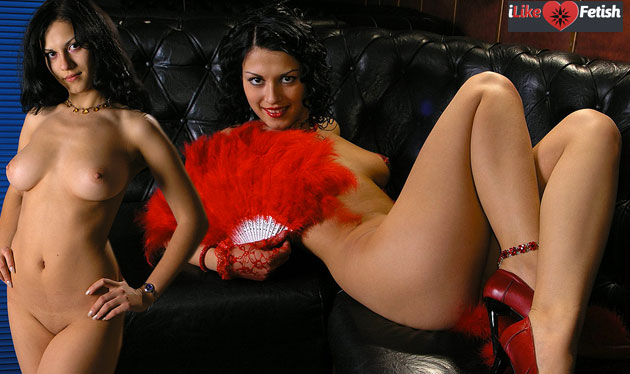 Positives
• easy navigation • exclusive content
Negatives
• no softcore • no asian girls
Site Overview
ILikeFetish is just how its title implies, it is a porn site that caters to a whole lot of fetishes that most people desire. Fetishes, if you are not familiar to the term, is an extremely strong devotion to something. Fetishes could point out to either sexual fetishes or non sexual fetishes. Both are obsessive interests. The most common use of the word fetish is probably the sexual meaning. For example, someone with a foot fetish is abnormally interested in feet and gets sexual pleasure from seeing, of being around, and even thinking about feet.
There are thousands of sexual fetishes out there and it is far too tiresome to find individual porn sites that cater to each fetish different people have. You won't have to do that anymore though, because ILikeFetish exists. It basically is one big site that features all sorts of sexual fetishes, even very inappropriate ones. This mother ship will give nothing but the best of the best, so get those tissues ready because this will be a ride to remember.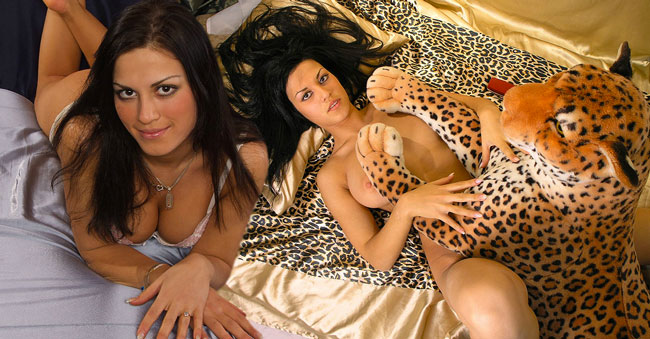 Design and features
To give you a recap, ILikeFetish is essentially one big corporate that gives you access to a collection of fetish sites with one smooth membership. In total, there are 10 sub porn sites that make up ILikeFetish, and as I've heard, they are adding more. Moving on, we will have to see, how things work out here. First of all though, you will need to register as a member if you insist on accessing all the features this mega site provides. Unfortunately for you, unsure people out there, a trial membership does not exist so you will have to make do with a monthly membership. You may or may not extend after that but I doubt you will be done in just a month or two, especially now with their ongoing updates. As I have noticed, they do daily updates these days, making the video count even higher than last time.
All in all, as a whole, ILikeFetish supports more than 600 videos at the very moment. That is just the overall total, if you combine all the fetish sites it hosts. When you are already a member, all you need to do is put in your user name and password and then you will find yourself inside the core itself. Working your way around is very easy and if you are familiar with how mega sites work, then this will be a complete cinch to begin with. Once inside, you will notice that there are a throng of videos and video thumbnails, with matching video descriptions. The header is basically stylized into one big slideshow and the information about the site is found on the very right side (your right, if you are confused with how directions work). You will also notice that each write up will include the photo count and the video count of each corresponding porn site. Clicking on these huge blown up photos will immediately direct you to the respective site and there you can easily work your way around.
It basically is just a big host with other sub hosts. It is very easy and very clutter free. Once you get to a certain site, you will figure your way in and out of there, just like you always do with other individual porn sites. Most sites are honestly very easy to navigate your way throughout. Also, these sites will have separate and collective photo sets and videos, so you won't ever get confused. It mostly applies to every site ILikeFetish caters so you'll be fine once you have gotten past the initial shock of having to deal with at least 10 other sites. ILikeFetish is 100 percent exclusive and they have a 24/7 support system which is very good, since problems are unavoidable. They have daily updates going on and since this is already a mega site to begin with, bonus sites don't really exist in its realm.
Instead, you will get 10 really hardcore sites that focus on different fetishes like Smoke City – a site that brings you gorgeous women clad in very scanty and sexy outfits, while smoking cigarettes. Or Kelly in Spandex, which speaks for itself. Of course, Kelly is the chick that brings out the spandex and does all the unthinkable sex acts you've ever dreamed of. There are so much more to look forward to, so keep that tissue at hand.
Girls and videos
In ILikeFetish, you get countless girls in different dispositions. You get girls who are just the streets, like in the Street Candid fetish site. It does not really bring out hardcore sex but they do live up to their own site title. You also get 'Nudism' which features naughty chicks buck naked and giving different men blow jobs and getting their pussies fucked in the process. Another site you should be looking out for is their take on BDSM. Yes, there is a site solely for that fetish and you will be seeing a whole lot of it. I would name everything but that beats the purpose of you availing for a membership, so I'll leave it at that.
You should know though that all the scenes from these porn sites can either be streamed or downloaded. Streaming, like the usual, needs an updated Flash player and it will ultimately give you a whopping 1920 x 1080 pixel resolution. Downloading it will give you the same resolution and you will be able to save the videos in an MP4 or WMV format. All content are in HD. There is also a total of 1800 galleries at the moment that makes up the mega site.
Conclusion
It all basically just boils down to what fetish you are into. I do recommend this site to those of you who are into adventurous porn and those that have not yet built up a forte as to what they are really into. The quality of this mega site as a whole in amazing and the rest of it runs the same. You get a lot of quantity and whole lot of quality.
---
Looking for further info? Check these other porn review sites.