I Know That Girl
m4rc0f
I Know That Girl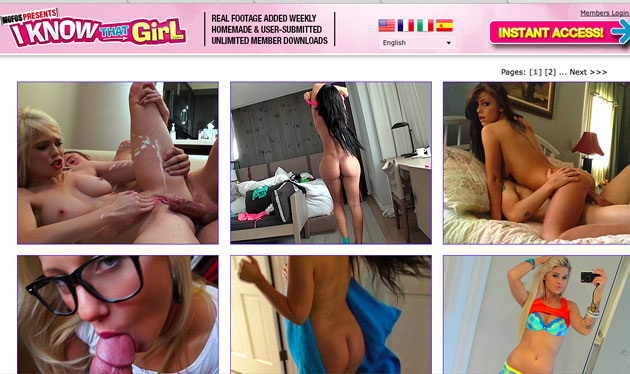 Positives
Lot's of amazing girls • Fair pricing for the amount of content
Negatives
Not the best if you're not into amateur stuff
Intro
Vengeance is best served cold, the old saying goes, but over at I know that girl, you won't find anything that's cold, rather extremely hot, sexy and steamy. This site is dedicated to footage which was sent by real life people, whether displaying some nudity in public or the material which was shot while the boy and a girl were in a relationship, and once that was over, it was sent to the team of IKTG as a way of saying- payback's a bitch. They are claiming that all of the material is authentic, which means a lot of amateur sex from the period when couples were in a happy, horny, blissful state of affairs.
Overview
Once you become a member, and take a tour through the site, you will be pleasantly surprised by the design and the easy navigation. There is a lot of material in here, no doubt, and it's not so easy to discern whether if it's amateur made or professional. If you compare it with other real footage sites, you'll probably reach a conclusion that here it will be low and high quality, and you won't find that genuine look and feel of the real footage, the bad light, the shaky camera work, all that stuff that add up to the authenticity of the sex which was captured by the real life couples, with intent of spicing up their sex life, by filming themselves while have hot, passionate fuck fest. Instead, you'll get a clean, sharp picture and normal standard of professionally done sex videos.
If you go through the pictures, you will notice they are in very high resolution, and that's something not you'd expect from a amateur subbmited videos and camera shots, not questioning what are the motives of the people who would send such high res. photos and material. It's not a down side or a negative feature, just to let you know how are things really like. It might have that wibe of amateur, real life footage, it will seem like that and sound like that, but to be honest, this is not the case with I Know That Girl.
That being said, we can proceed to examine the rest what IKTG has to offer, and that part is great. The site is pretty much young, having been on the net for little more than a month, which means it won't have that much content available for now; and the updates keep coming every week, and add up a increasing loyal fan base, and you know then that this site will continue to grow, it is just a matter of time. Once you go through it, you'll be on edge of your seat, waiting to see what's gonna be next, and the previous stuff is very good already. The models here are smoking hot, you can opt between solo girl action, two girls or other hardcore action that they have instored.
The design and navigation of the site is on a very high level and that is a welcomed fact. When it comes to online stream, you'll notice few problems in buffering here and there, although the quality was excellent. The downloads are flawless, and you'll be impressed by the way these girls are playing and arousing themselves. You'll see point of view shots of pretty faces with the look in their eyes, begging for more of the erected cock, or two girls sharing one long rubber dick, moaning in excitement, or hot sexy three ways. This site is more than promising.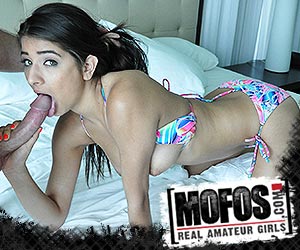 Pricing
For $ 1 you'll get a one day access, $17.99 one month access, $59.99 a three month access, and for $119.99 you'll get a one year access.
Conclusion
Basically, this site boils down to the fabricated situations in which girls are prepared to annoy and get even with their ex boyfriends, and also about people who take pleasure in getting naked in public, by filming all of that, sending it and getting pay for it. It has a good quality of the videos and some very nice bonuses and extra content.