HumiliatedMilfs review
m4rc0f
HumiliatedMilfs review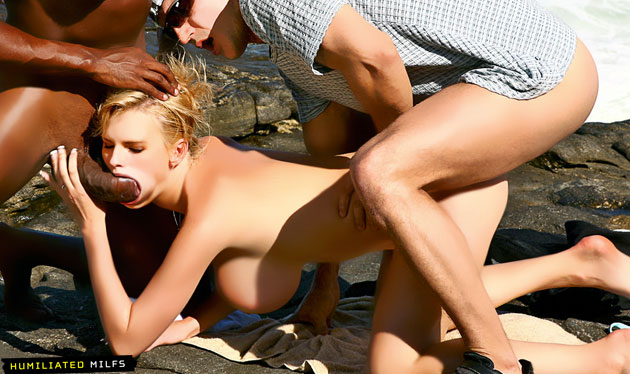 Positives
• hard milfs • free account
Site Overview
The HumiliatedMILFs is a quite fresh hardcore porn site, which has a lot of rough MILF-porn for your entertainment. We have to set something straight in advance: these videos are not soft, and they are quite far from the regular, or rather, the mainstream hardcore porn. In the scenes provided by the HumiliatedMILFs, the porn stars are going through rough intercourses, there are tears and dirty talk. To cut to the chase: the videos here require you to be comfortable with this kind of porn. Now, let's see this HumiliatedMILFs review.
To be honest it wasn't easy to connect the site to anyone because the WhoIs information is not public: however, we managed to find out that the domain had been registered a few years ago. But, the site itself was just recently launched. We have found the company responsible for it, though, which was a fine revelation for us. The videos you can find on the site are coming from different studios at least they represent different styles – so we can't say that the HumiliatedMILFs has exclusive porn for you. Nonetheless, we can state that this portal started out with a strong base collection, and they keep on adding new content (at least so it seems).
When you open the HumiliatedMILFs, you will see that it's a standalone site and, also, it has a kind of "under construction" feeling about it. This means that in the future, it might have bonuses for you, and we are quite sure it will, because the guys behind run a network already, and they certainly know how to get the attention of the members and keep them interested.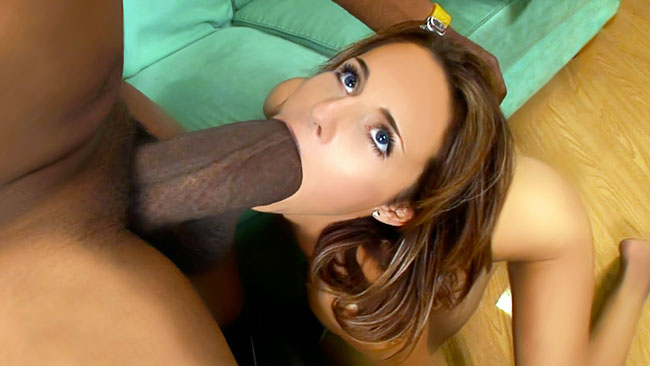 Design and features
The HumiliatedMILFs has a tube-like appearance. In difference with actual tours, however, you can't access videos, so only the list pictures are available to preview. They tell you the basic idea of the action, though some of them are "enhanced" a bit. As you can tell from these stills, the action is quite rough. When you enter the members' area, the basic setup barely changes, only a few additional options become available. It will be pretty easy to navigate, though, and it's quite easy to access the videos. Members of the HumiliatedMILFs are going to find in there streamed and downloadable videos. Though it's a trend nowadays that new porn sites don't offer downloadable files, the HumiliatedMILFs seems to be the exception.
Not all, but most videos are available in HD, and there are mostly MP4 files to download. In case you are looking for streamed fun, the fine playback the HumiliatedMILFs offers is going to satisfy you. Since we are thorough, we tried both ways, and we couldn't pick a winner. So, here is the deal: open the site, and watch the videos in the browser. If you are not satisfied, try to download and watch them that way. It's totally up to your preferences, but we recommend that you save all you like, so you can watch them again later. It looks like there is no download limit in effect.
Girls and videos
Well, when we started to explore the HumiliatedMILFs, we had some mixed feelings. The first thing we noticed was that these are not exclusive videos, no matter what the site claims. Also, there aren't just MILFs here, and apart from being roughly fucked, there isn't much demeaning in the videos. Let's see the girls first. As you will find out, there aren't only MILF models in the videos, we would even dare to go that far to say that the non-MILFs are actually the majority. The site seems to get its collection from an interracial rough-porn provider, because there are only Caucasian girls, getting banged mostly by too-well-hung Black guys, and only a few Caucasian males appear in the scenes.
The girls are hot, though, and seeing them getting a very rough drilling was a kind of satisfying, and a bit disturbing. They are all professionals, and they know what they are doing: they are ready for those cocks, and they also seem to be ready for being left with gaping holes. They are mostly naturals, but the number of fake tits is good too. You will find the girls being used in all kind of hard ways, and though they are pros, they might seem to have a real hard time.
We would say that this is rather just a rough interracial porn collection than a MILF-misusing compilation. Nonetheless, if you get turned on by watching women getting their body stretched to the limits, you might love these videos. All videos feature gaping holes: the girls get throat-fucked, ass-fucked, and vaginal penetration takes place too. The guys have monstrous cocks, and it's not rare when the girls get two of those "things" in their pussy of ass. Apart from the occasional double penetration, there is usually some regular rough sex with some dirty talk, hair pulling and destroyed make ups. We are quite sure that you will find the scenes here satisfying, especially if you are looking for rough porn. Though the videos are not exclusive, the collection is quite good, and to download this kind of porn, this is actually a pretty good place.
Conclusion
The HumiliatedMILFs will make you happy if you enjoy watching MILF-aged porn stars getting stretched to their limits and fucked like hell. These professional videos are worth watching, and though the site has most of the issues new portals usually have, you won't encounter much troubles in the members' area. During our review, we found the site satisfying, and we deemed it to be worthy of attention. Aside from offering non-exclusive content, there is nothing wrong about it, and as a hard and rough-porn website, it should be considered by all of you who like this type of action.