HouseOfTaboo review
m4rc0f
HouseOfTaboo review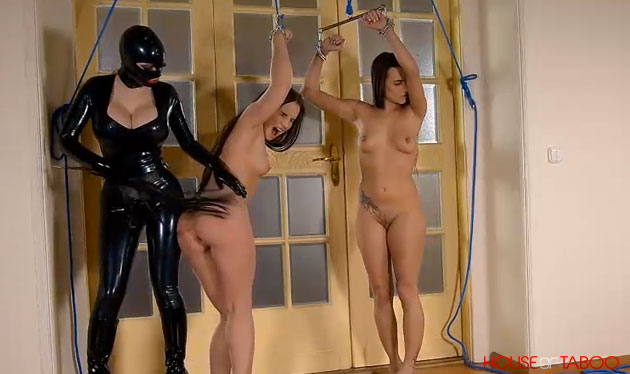 Positives
• european models • weekly updates • exclusive content
Negatives
• no latinas • no softcore
Site Overview
If you appreciate the taboo side of kinky things, then this site will be a perfect fit for you. House of Taboo is a hardcore adult site that boasts of the best fucking scenes. The site promises BDSM scenes and the dirtiest movies that will tickle your sexual fancy. HouseofTaboo does not mince words when it says that you will enjoy the lesbian encounters, pissing, fisting and plenty of kinky action that is often unspoken too many times. As the site has been in existence since early 2006, it has already conquered the heart (and maybe souls) of many porn lovers. HouseofTaboo brings together over 330 wives and mistresses to ensure that you get a brand new perspective on the world of adult porn. Male and female dominatrix also make an appearance. This balances but all sexual acts.
Thankfully, HouseofTaboo has proven to be an industry game changer. Female domination action is not all that you will be able to enjoy on this site. HouseofTaboo hosts a plethora of interesting porn scenes to ensure that you do not lack in entertainment every time you feel like you need some spice in your life. There are even scenes that cover the medical fetish. You no longer need to worry about viewing enjoyment, the site makes sure that you are well covered on this end. For the first time, HouseofTaboo proves to other adult sites that matters of the photo galleries should be handled seriously.
This is because the gallery is the most diverse part of the site. To begin with, pictures on the site can either be enjoyed in limited, medium or large sizes depending on what you prefer. Older sets are still crystal clear but they have lower specifications in comparison to sets that have been added currently. While most sites may require you to download each image individually, HouseofTaboo offers the zip download and the carolis option. The latter is a software that enables for the download of 3D images. As each set has an average of 90 pictures, you will definitely be in for the treat of your life. You will appreciate every viewing moment because the site has gone above and beyond to ensure that it gives you access to content in ways that you have never had before.
The promise of high quality is one that you can definitely rely on when it comes to House of Taboo. It is probably the best that you have ever seen. In the same vein, the movies all come with a lot of excitement, libido, and adrenaline. The site was put together to give you sexual experiences that you will hold dear to your heart. The site considers you a demanding member who needs to be served. Brought you by the DDF Network, the content on House of Taboo is exclusive and is specially meant for their full members of the site. There are 1,085+ high-quality scenes and an equal number of high-quality galleries for you to enjoy.
The site has 489 models also guarantee you the best entertainment at all times. HouseofTaboo has managed to build its own empire overtime and it welcomes you to talk a walk inside it and see for yourself what it has to offer.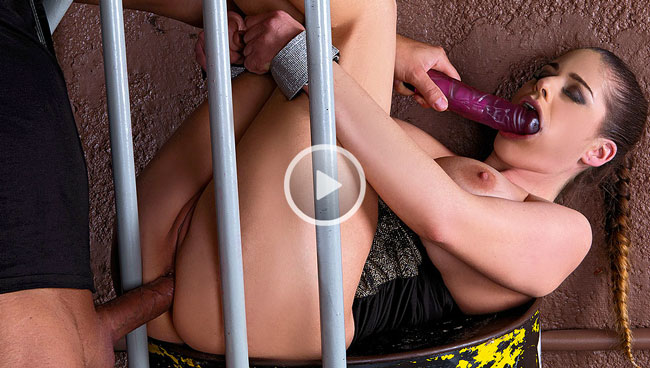 Design and features
The site's members' area will overwhelm you with what you will see. There are all manner of sexual acts going on and it is up to you to choose where you will begin your tour from. The houses that are presented include the House of spanking, Carnal clinic, House of LateXXX and the House of pee which always manages to put a smile on my face. The content is systematically arranged and the site has capable search and filter tools to ensure that you always end up in your house of desire.
Girls and videos
HouseofTaboo has every sort of model to satisfy every kink and desire. Even if you have never thought of these beauties, they will make themselves your objects of desire especially because causing sexy confusion is what they are mainly known for. Each house is represented by different types of models. There are also top-rated general porn stars such as Latex Lucy, Kathie Nobili, Zafira, Bailey and Ivana Sugar who cause an orgasmic commotion anytime you see them. The House of spanking has porn stars who are not as forth coming. They are good dominators who ensure that their partners do as they are told, otherwise, they get a good spanking. However, these porn stars have an element of subtlety to them and this is what makes them such a mystery.
All the houses readily let you know that they have a variety of female dominators who do not play around. They know what they want and they will use all forms of BDSM to get it. On the other hand, the Carnal clinic is especially dedicated to those who love being penetrated through the rectum. Their love for anal sex surpasses all human understanding. With them, you can always be sure that you will be glued to the screen and you will always learn new things. Latex suit lovers will find a place with the women on the House of Latex. The body suits portray their unforgiving body curves and guarantee you of a lot of boners. You will love every second of submission but need I say more about the porn stars in the house of pee? Pun intended.
Conclusion
House of Taboo is everything that you hope it will be. It has content that will break your neck because you will not want to miss a minute of the sweet action. The site has offered a fresh perspective to what we knew of BDSM and femdom. It is most certainly worth a sign-up.