HotLegsAndFeet review
m4rc0f
HotLegsAndFeet review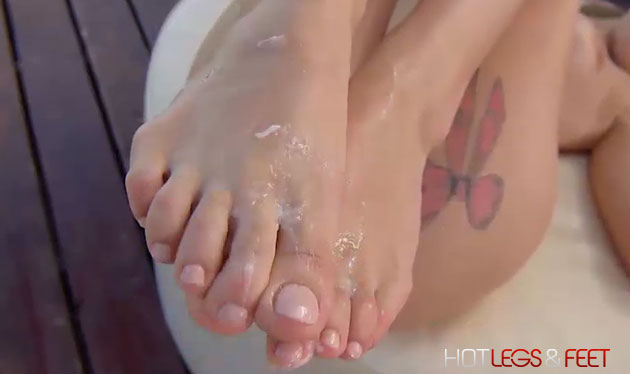 Positives
• hd fetish movies • exclusive content
Negatives
• no softcore • no amateurs
Site Overview
I am a dude who is not afraid to say that I am absolutely crazy about long legs. A lot of people (even other guys) would wonder what is it about long legs and feet that turn on a guy. Well, honestly, I would not be able to tell you the complete story on behalf of the other gents who are fond of legs and feet, but I would be able to tell you a little bit of my own reason. For the legs, one of the reasons why men love legs is because they are like highways straight to heaven. You will see the lady's skin color, how smooth she is, and how well she takes care of her body based on her legs. Not only that, you guys know where it leads, right? It is the freaking yellow brick road of sex.
Also, the legs of our body show our own proportion. Ladies with long legs look taller than those with proportionally shorter legs – even if the chicks with shorter legs are literally taller. Long legs just give this illusion of height no matter where you find it. Finally, don't you just love touching and stroking smooth long legs? That explains a lot.
Moving on to the feet, there is something about the feet that pertains to the power play between two people. The feet are the lowest parts of the body, they bear its entire weight. And because it is the one that touches the ground, people even say that it's the dirtiest part of the body (even if it's not).
Anyway, by worshipping someone else's feet is to put them over you in terms of power. And men just love to be overpowered sometimes, right? It's hot when a lady takes over. More so if she can perform an awesome foot job.
Speaking of legs and foot jobs, if you are a leg and feet addict like some of us here at the office, then we have a pleasant surprise for you. Yes, you have guessed it right. We have found a great leg and foot fetish porn site for you.
In HotLegsAndFeet, you are going to enjoy your legs and feet fetish in a single place. Isn't that great?
Here are the membership details if you are interested: 2 days access, one month access, three month access, and twelve month access. Getting started in this wonderful foot and leg fetish focused porn site is easy and quick and trusts us this porn site is worth every penny.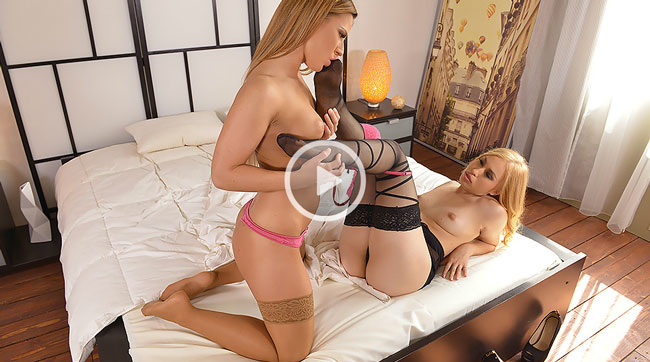 Design and features
The entire site brings out a patriarchal feel to it due to the color combination of red, black, smoky gray and a little green not to mention the steel platform like the skin of the welcome banner which adds to the foot tickling sensation that this fetish focused porn site is aiming for. Its web design is rather simple and less decorated compared to other porn sites of its caliber. Having such simple website design gives the visitors and members more time to focus on the specific scenes and featured videos that this foot fetish porn site has to offer.
Another thing that we like about this porn site's design the fact that every thumbnails and sub banners that contains their featured videos and feet fetish porn videos are presented in a way that they are like being read or seen in a magazine; which is in our own opinion, quite catchy and pleasing to the eye given the base color combination that the entire website design that this foot and legs fetish porn site has.
Furthermore, we love the idea of giving visitors some quick peek on the featured videos that are being slide show presented on the site's sub banner. The thing is, having such feature added on the site helps a lot in turning the tides of visitors of one porn site into loyal patrons and customers which are in our opinion a very good start in enticing more people to subscribe to this kind of unique porn niche.
Girls and videos
Obviously, all of the girls here either have sexy legs or dexterous feet. The ladies are still unbelievably sexy of course with slim waistlines and big bubbly boobs and butt to match, but we can't help but notice that the focus is on their gorgeous lower body. The cameras do not even help because of the special angling that they use whenever they shoot videos. They position the camera in a way that the angle makes the long-legged models look like they have even longer legs!
I am not exactly sure how they do it, but I have the idea that they put the cameras at a lower angle to create this illusion.
All of the scenes in the video were strategically created as well in order to build up on the legs and foot fetish. And what can you expect coming from the award winning adult film director DeFrancesco? In every single video, he gives the characters enough motivation to perform these leg and feet-related sexual actions.
Conclusion
And this is what we love about HotLegsAndFeet. Foot and legs fetish is not something difficult to appreciate, after all, all the stuff that you will see in their porn videos are nothing different from the ones that are commonly seen in the usual sensual porn sites that you will see online.
And if you are looking for a porn site where you are going to enjoy these fetishes of yours, what we suggest is for you sign up for membership for HotLegsAndFeet because of the high-definition quality of their videos and the other membership perks that they provide like good customer service and really fast servers in order for you to enjoy unlimited streaming and download of videos.
---
Looking for further info? Check these other porn review sites.