Hot50Plus review
m4rc0f
Hot50Plus review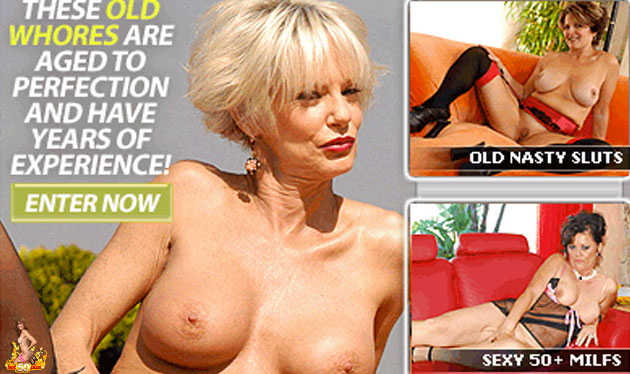 Positives
• hi definition videos • hot grannies
Negatives
• no fresh girls
Site Overview
A lot of people would say that life begins at 40. But, the fun and excitement really start at 50. In fact, there are many scientists that prove that this particular stage of life is becoming better and better. According to researchers, people who reached 50 give you the feeling of great contentment. Happiness and enjoyment begin to rise. And this is where the Hot50Plus porn site would like to prove to countless horny guys out there.
Of course, a lot of dudes prefer to have sex with fresh ones but these ladies aren't that very old after all. They will definitely deliver a hot, sweet and powerful treat to your cravings. If you are a type of dude who likes to see MILF hotties, then this site is the perfect spot for you.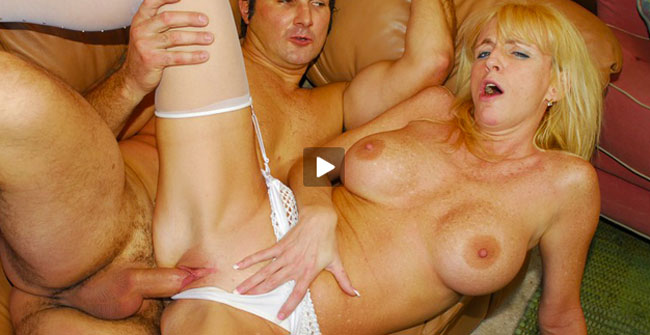 Design and features
If you are going to consider their age, you would notice that many of these old seasoned bitches are better preserved compared to others. They might show some signs of aging on their faces and bodies but, they know how to flirt and turn your dick as hard as a rock. The site has recently stopped adding videos and updates, but they've left their audiences with 214 videos. These videos are available for download and streaming in an embedded player in Windows Media format. Most of the videos featured average-quality playback and sounds. In general, the scene will play with the ladies teasing. You'll see them posing, flirting, wearing sexy lingerie, and jerk off. Yes, it's not every day you see a lady masturbating but, as far as lustful pleasure is concerned, it seems working. Sooner or later, you will see these ladies being fucked by fresh dudes. These dudes are muscular with huge dicks.
The ladies may be old, but all of them are still craving for cocks. There are lots of cocks sucking scene, pussy licking and you are going to see those seasoned pussies being fucked by meaty dicks. There are also interracial encounters and see those chocolate-colored dicks. Most of the ladies are average looking that looks like your best friend's mom while, there are also ladies that you can call BBW (Big Beautiful Women) When checking and assessing the site, I really don't know what to expect. There are three ladies featured at the homepage. And, oh boy, one of them looks like my math teacher. The graphic interface is fancy but easy to navigate. The Hot50plus has nothing much to offer when becoming a member. You will be granted to access Channel69Vidoes websites and that's it.
Girls and videos
You are going to see lots of grannies who are not ready to retire their pussies just yet. Actually, they get the most out of their pussies, titties and asses. Some of the movies available come with vid caps.  Downloading the images with zip files is not available but the good news is there're automatic slideshows and adjustable speed that your grandpa will certainly enjoy. The sets show you BBWs stripping, playing and touching themselves, kissing and licking the dude's foreskin, blowjobs, ass fuck and even cum shots. Madam Joanne Storm is a 50 plus woman that craves for meaty dicks and longing to taste a fresh warm jizz. Even though she got aged, she is still hot to trot. She even shaved her pussy to the lucky dude she will fuck with soon. You will see her in sexy red dress smiling back to the camera. Even though it seems like she is halfway to 100, her body still has plenty of good things such as her thigh, her boobs, her seasoned pinkish pussy and kinky ass.
With a woman her age, you will be surprised how she performs and squirt. She will strip her sexy thong panties and make her lip and tongue useful when she sucks the dude's stiff cock. She may be old but she can last all night long. Madam Desi Fox is like a fine wine. She is getting better and better as she got aged. She is the type of a woman you would love to fuck. She's the MILF (Mom I love to Fuck) next door that has a body like a 20-year-old. She has a nice body, long-legged figure and she does look like Catherine Zeta Jones. Damn, she's so hot when stripping her lingerie. Your jaw will literally drop when you see her shaved pussy. Probably, lots of women at her age will envy her. So, what's her secret for maintaining this kind of body? What's the answer? It could be cosmetics, surgery perhaps, or exercise? Well actually, it is sex. In her video, she will show you how to play with her toy. You'll see her sucking the dude's dick, making love on the couch, do the doggie, the cowboy, and the reverse cowboy. Madam Cara Craves is the boys' fantasies since 1957. This blonde MILF hottie has a great body back then until these days. She can ample her tits that makes all the dudes lured and distracted. She can prove to the world that age is just a number with her solo. She can turn you on with her nice tits, smooth seasoned skin, and hard nipples. Her video includes hardcore pounding doggie fuck, the cowboy and a lot more.
Conclusion
If you are familiar and can relate with a song called Stacy's mom by Fountains of Wayne, then this site is definitely for you. This X-rated site contains sexually oriented materials by hotties from the 60's, BBWs and MILFs. Videos here are amazing just not for the fainted heart. You see, lots of horny guys want to watch fresh girls wearing their wet undies. But, not with the Hot50Plus porn site. All the vaginas, boobies, and asses are seasoned but not ready to retire just yet. It's the site where hot grannies stripping off their panties.
This site is no longer active, find other great mature pay adult sites!