HomeSpyVideo review
m4rc0f
HomeSpyVideo review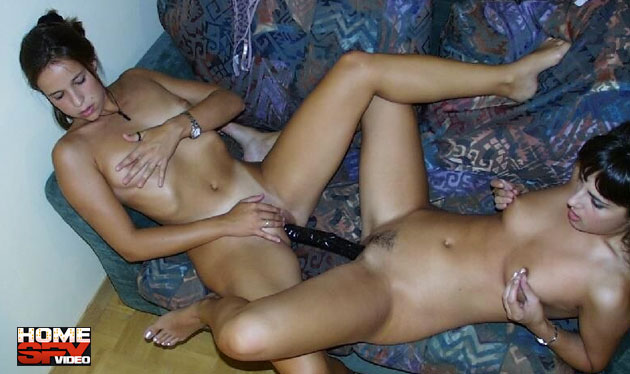 Positives
• hot amateurs • homemade videos
Negatives
• no pornstars • no threesome sex scenes
Site Overview
Getting tired of the same old sort of adult film productions featuring scripted and almost unrealistic sexual encounters, physically enhanced male and female pornstars performing or staged orgasms, as well as steamy loving filled with faked malice? If you answered yes to this question we can't blame you for feeling that way, even though every porn site or medium of sexual entertainment are being categorized to different sort of niches or genre, once you managed to notice that what you are watching is too good to be true, the tendency is for you to gradually lose the appetite for watching it.
Well, my dear chaps in this subject of today's porn site review you are going to see a refreshing sort of sexual entertainment wherein you will have the advantage of seeing one hundred percent amateur adult film-like videos caught on cam. We can assure you that all the stuff that you are going to see on this site are not fabricated, staged, and most importantly not played by professional adult film professionals or as we commonly known in the industry as pornstars. Although we will not be surprised if any of the sluts featured in the website's videos are going to appear as a cast in a porn film in the future since they are all quite passionate with fucking their partners on camera. The name of our today's porn site to review is HomeSpyVideo, and just like what the site's name suggests it is a porn site dedicated to show a collection of genuine homemade porn videos by people who love to show off their sex videos online.
HomeSpyVideo doesn't necessarily show hidden camera shooting sex partners doing the deed, however, the videos that you will see will show that most of them are willingly taping their sexual acts for the porn site's user's pleasure or perhaps the thrill of getting recorded while doing it. Regardless of their intention, we are all damn lucky they did it. As we have observed here in the office while we are browsing through HomeSpyVideo's collection of quality homemade porn collections and point of view porn movies, the website virtually does not represent any porn network that it belongs to. However, as we browsed through its content it shows that HomeSpyVideo gained its outstanding reputation by regularly updating its content on a daily basis. Becoming a member of this adult film themed website is quite simple, all you must do is choose from their three membership options such as the
However, as we browsed through its content it shows that HomeSpyVideo gained its outstanding reputation by regularly updating its content on a daily basis. Becoming a member of this adult film themed website is quite simple, all you must do is choose from their three membership options such as the one day trial access, thirty days full access, and the ninety days full access.
Once you have successfully chosen your preferred membership, you are now enabled to have access to the porn site's more than twelve thousand amateur porn collections and over sixty thousand member-submitted pictures, interact with other members, and most importantly have the opportunity to create your very own personal gallery of homemade porn movies and images.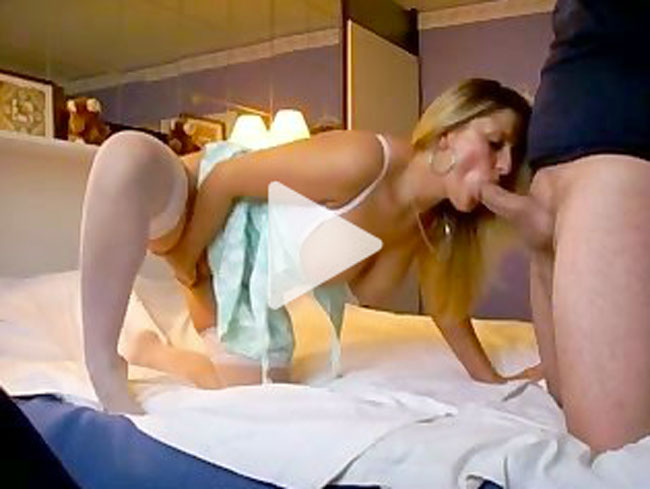 Design and features
Let us now go to the porn site's design, features, and user interface. As you browse through the HomeSpyVideo porn site user interface, you will already be welcomed by a banner showing its unique suggestive graphic art showing two lovers' silhouette outside the window, unique lettering of the site's name, as well a high quality image of a hard cock-hungry bombshell who cannot wait to suck her man's stone hard dick.
Below the banner you will see different options which will let you choose from the site's various collections of contents from home movies, photos, as well as the option of uploading either video contents, or photo contents. As you scroll down the home page you will see various thumbnails showing captured images and different clips showing some of the porn site's most impressive homemade adult film contents and images from their large library of amateur home fucking action. Furthermore, the entire site's web design stayed true to the porn site's theme with some repetitive logo of the porn site along with a gray brick-like background suggesting a feel of a house being installed with surveillance cameras.
Girls and videos
If there is one thing that we can truly be honest about in viewing porn sites of this caliber is the fact that since one hundred percent of their content are all user submitted and homemade, all of us are assured that all the girls and other participants in every image and porn video are genuinely hot chicks, willing and wet with desire. Aside from that, we can also see that there are a variety of beauties of different chicks coming from different niches of porn performing real deal passionate fucking.
It is like seeing an international convention of gorgeous women and modern day enchantresses in one diverse amateur adult film paradise online. Not to mention, that every amateur video collected in the site features different fetishes that tickles each user's sexual drive. It is like once the porn site got hold of your sexual fetishes, you will never stop getting hooked by it, and addicted to it. After all, no matter how good a staged porn production is it cannot beat naturally passionate real people doing it willingly in front of the camera.
Conclusion
In summary, we can confidently say that we truly enjoyed browsing through this amateur porn film themed website. Believe us when we say this, but we practically have seen almost every website catering to different porn niches that you can find anywhere. However this porn, just like any other porn site of the same genre never fails to bring us a sort of a palate cleanser like a sorbet mixed with the essential concept of a rustic yet deliciously prepared homemade main course that means to salivate any prospect diner. I can personally express with all liberty that I am pleased with its humble yet exquisite amateur porn offerings.
---
Looking for further info? Check these other porn review sites.