HerzogVideos review
m4rc0f
HerzogVideos review
Site Overview
If you an eye for classic beauty and videos, you must be really lucky to have come across HerzogVideos. It is known to have the largest collection of classic Bavarian porn films. From classic VHS copies, they have thought of a great idea on how to provide these videos to their avid fans worldwide. For over 35 years of producing porn adult films, they surely made a respectable name in the porn industry. They have made over two hundred of German porn films that focuses on women in the early 70s and 80s. Focusing on Heidi porn, which is a genre that usually has a unique setting including orchard girls and shed. Heidi was a famous television film that was adapted from the original novel that tells a story of a scanty girl who lives in the orchard with his grandfather.
That is why the setting is usually in orchards or inside a stable. Did I forget to mention the kind of men they have in the film? Well, they pretty much look like my uncle and his friends in one of their old photos back in the 80s. They wear the classic polo shirts and brown khaki pants that the ranchers usually wear. They also have this thick mustache that will surely send a woman in the delirium once they kiss their cunt with their mouths.
It's all so animalistic! I assure you that you see women who are all ready to get rammed in the orchard !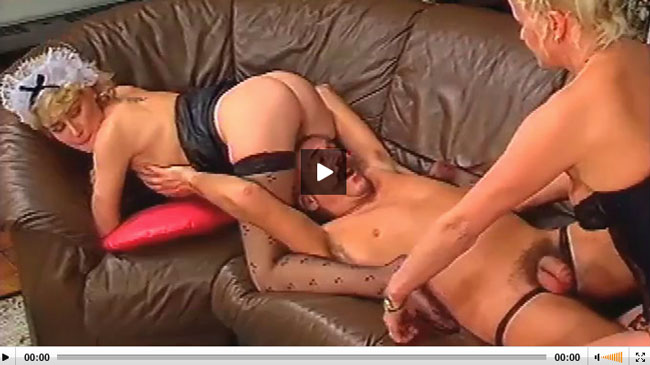 Design and features
For some oldies who are not very familiar with the internet, all you need to do is to type in the HerzogVideos' website. That's it! Once you get into the website, everything in there is easy. They provide easy access and laidback navigation all throughout the website. This is made possible due to their very simplistic design. For their background wallpaper, they have an image of a meadow that will immediately get you into the mood. For their homepage, they have the menu buttons on top. Each menu will direct you to a new page depending on the button you choose. The homepage has a video of some of the famous scenes from the compilation of classic porn. This will show you the enhanced quality of the videos uploaded compared to what is usually shown on DVDs. The page consists of three main divisions.
The first one is categorized based on Best Scenes. This is a collection of videos containing one of the best scenes among other videos. These are the popular videos that other members find appealing. The next one is the Best Sellers. These are copies of movies that were considered to have earned the highest income. Lastly, they have the Features Scenes. These videos were chose by the website itself. I suggest you scan and explore some videos from this category. You'd be surprised with what you'd see. In the middle part of the homepage, you will see a brief introduction and history of the website. I like how they incorporated such information in the homepage. The added history will give you an atmosphere of long time experience gained by the website. Lastly, even though the videos featured are of German women, the page is English. Just click on the flag symbol at the top right corner of the webpage and you will be able to choose between English and Deutsch as your preferred language. This will surely be able to cater countless of viewers all around the globe. Although it doesn't come along with free access to other website, Herzog honors loyalty very much. Once you decide to renew your membership after a month, you may have access to other websites that are owned by STIFFIA which is the company handling HerzogVideos. This is totally the greatest deal you could ever get since Stiffia has 25 websites under it.
Girls and videos
HerzogVideos pride themselves not only with their huge archive of videos but also with their women. Since it was all taped during the 70s and 80s, all of these women are naturally beautiful no implants and no plastic surgeries. They have the body of voluptuous Europeans full breasts, wide hips, and very very wet pussies! Over the years, HerzogVideos has digitalized over 300 copies of Heidi porn and uploaded it on the website. Since the movies are under Herzog, studio, the videos are totally exclusive. This means that you won't be able to see the same movies from other websites.
These movies are under the contract of Herzog management and are inaccessible and unavailable from other websites. If you prefer using other devices, then fret no more because these videos are totally streamable using other devices like mobile phones and iPads. If you prefer watching it on other devices, you can also download the movies as a member. Now you can play it with other devices like SmartTV and PSP. The choice is all up to you whatever makes you cum at night faster. The videos are in installation. This means that it's not only one movie per porn star but a series of it. You can see a series of up to 6 installations of films that comprises one movie. Although, I have to warn you that the language used in the videos is German. So you better dust off that German you learned from middle grade because you will be putting it to good use while watching these Heidi porn films.
Conclusion
Yes, 300 is considered to be quite minuscule compared to other porn sites with different niche but when it comes to classic porn, Herzog definitely has the largest collection of such. Not only that, they are also trying to grow their collection by regularly making a digital copy of their movies and making it available to their members. I am glad to say that HerzogVideos is definitely satisfying and is totally worth every penny. With the videos and features that they offer, I'm sure it's enough for them to get numerous number of loyal members.
---
Looking for further info? Check these other porn review sites.