HentaiUncensored review
m4rc0f
HentaiUncensored review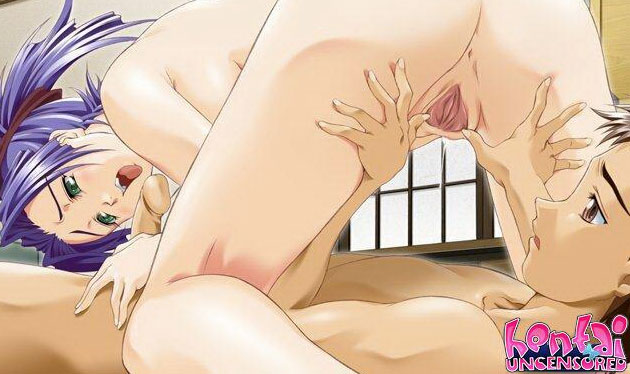 Negatives
• no exclusive • competitive price • extra content
Site Overview
The HentaiUncensored is another hentai porn site of the PowerNetX, which is responsible for hardcore porn networks and site-compilations like the ones of the Sextronics. Well, that's not a negative tone we hit here, however, because the HentaiUncensored is actually a quite fun hardcore site, and it has lots of goodies. Hentai is really popular, and if the videos are uncensored, they are even better (Japanese censor their adult videos and hentai cartoons). This site has been online for a few years, and during that seven years it grew.
As far as we could tell, the content comes from different Japanese artist, and thus it's not exclusive. Truth to be told, there are some quite old-looking hentai videos, and though their resolution isn't great, they have a classic sexy feeling about them. The HentaiUncensored is not updating anymore, so the collection is fixed, and the content seems to be rotating around. However, to sweeten the deal, this portal has some extras for you. For example, there are a few sexy adult games and animations. In case you are looking for something different, there are third party feeds to enjoy, offering changing content for you. We would say that the site has a good enough collection to stand on its own feet, and you can download all you want, so here you won't lose anything.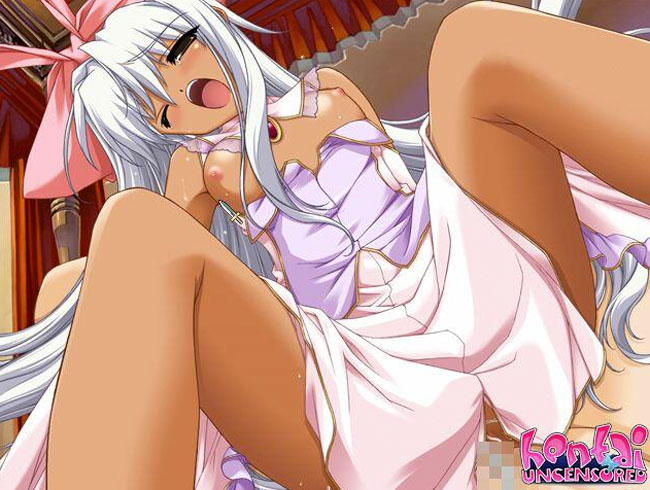 Design and features
We always appreciate if an adult site offers a good tour. The HentaiUncensored offers some really good stuff as a preview. When you open its home page, you will see some movies listed. As a visitor, you can view pictures and also short clips, so it's a full round tour for you. It's actually quite enough to help you decide about whether to enter or not. We guess you will enter, especially if you turn out to be a real hentai fan. As far as the members' area is concerned, you will find there two menus: one on the top, and one on the left. You can use whichever you prefer. The top menu features the basic content choices, such as the links to the videos and photos, the games and the bonus content.
At the other menu, you can find account related options, and a bit lower several sorted list options are listed, so you could view the most popular, most recent or the longest videos first. After logging in, by the way, you will see a picture of the day (set of the day actually) and a video of the day offered for your attention, along with the most "recent" releases. Every scene is available for you to download. If you don't want to save the MP4 files granted by the site, you can watch, or just preview them in the browser: each flick has a streamed version too. Both options offer fine playback, though if you download the videos, you can hold on to them as long as you want. The picture galleries are not always connected to the videos, and in many cases, they are very good in quality. You can download each set in compressed files.
Girls and videos
The girls in the scenes are all made up by man. That's why they are actually really perfect. Most of these drawn girls are Caucasians, but since the movies at the HentaiUncensored come from Japan, you can expect to see many girls how to look Asian and a few colored skin girls appear too. Naturally, there is no question about their professionalism, however, there are scenes which feature first time intercourses – that's actually a kind of kinky fetish in hentai. Depending on the stories, the girls play different roles. For example, in the series titled as Luv Wave, there is an android (or cyborg?) girl who looks great, and she learned how to please men by watching adult channels well, you can imagine what she learned from those videos. Nonetheless, she pleases her master well, and she also gets banged, since she has a full genital system, which is also capable of being wet and of reaching orgasm.
Quite unbelievable, but it's hentai after all. We can't talk about fake tits or real tits here, but one thing is certain: there are always big boobs, great booty in the videos. The girls' voices are all imitated, and sometimes they hit some really high pitch. Regarding the videos of the HentaiUncensored, you probably know what to expect: nicely written stories, long and full intercourses with lots of kinky elements. This portal has uncensored hentai videos, which are a quite nice feature actually: since the hentai is traditionally made for in-land publishing, such videos are usually censored. But, these videos have been made: A) for export purposes; B) for inland publishing, but have a raw, uncensored version published too. It doesn't really matter which one we are talking about, the main thing is that you can see every juicy drawn detail of these hot girls and their hot bodies.
The best thing about hentai is that these long movies tell a full story, which is usually engaging and fun. The example we mentioned, the Luv Wave is pretty good as a movie too. There are several movies here which are made for sexual fun only, so they don't feature arching story, just intercourses connected together with some dialogues. There are movies with English voiceovers, so you can understand them easily, however, several movies have the original sound; but don't worry, there are subtitles too. Naturally, in hentai, everything is possible, so you can enjoy many fetishes covered in the scenes, along with group sex and a lot more.
Conclusion
When you are looking for hentai online, the HentaiUncensored should be one of the sites you consider. It has a thorough collection of nicely drawn and finely written hentai movies. Since they are all uncensored, you can enjoy the full experience of this kinky drawn porn niche, and as a member, this large collection will keep you horny for a long-long time.
---
Looking for further info? Check these other porn review sites.