HairyAv review
m4rc0f
HairyAv review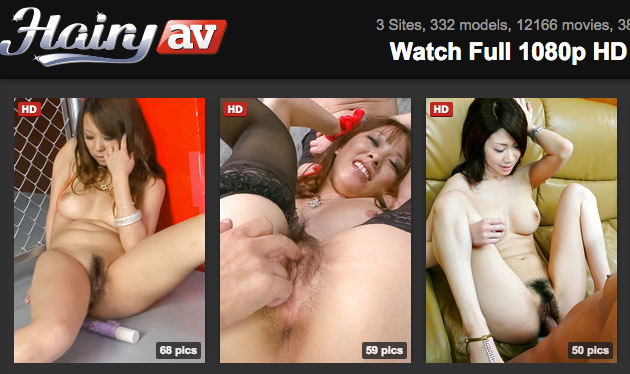 Positives
HD quality content 100% exclusive videos
Negatives
Only asian girls
Site Overview
If you are an experienced man, and you know what your fixations, fetishes and preferences are, you know why you are here: you want to watch hardcore videos with Japanese girls who have unshaved pussy. In case every word of this statement covers your thoughts, then read further, and find out what you can expect from the HairyAV. Naturally, you get here porn videos of Japanese AV Idols, who are quite gorgeous, but they have unshaved clits. This makes them to be idols to worship for millions of men, because they are cute Japanese and they have sweet, hairy pussy.
Currently, you can find here over 70 scenes, and though the number seems too low, you have to take note of their length: most videos are over 30 or even 40 minutes, which means that you have a long, fun time ahead of you. You also don't have to worry about variety. Those who join the HairyAV automatically become eligible to watch every video distributed through this network. There are a dozen porn sites in the JAVHD network. Each one of these porn sites feature one main niche, from the vanilla to the heavy hardcore. It's quite certain that you will enjoy browsing through the sites, and with the pretty high quality the videos are not just good masturbation accessories, but also really good to look at.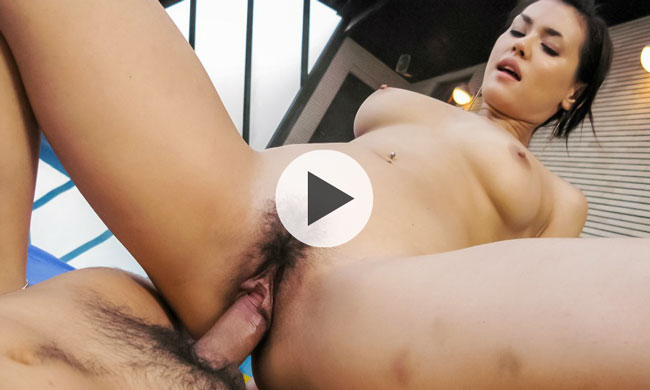 Design and features
Taking a tour at the HairyAV won't take long. As a simple visitor, you can browse the list of the videos, the AV Idols and the categories. You may also get a peek at what the included sites offer. However, apart from the pictures throughout the pages, you can't access any actual preview for the videos. The thumbnails are large, and they offer enough insight. When you log in, you land at the hub of the JAVHD network, but naturally, you can see the HairyAV's videos listed first, and the site's logo appears on the top.
There is a search engine that can be helpful in browsing through the content, all options you saw on the tour page is available on the inside too. The scenes are available in downloadable form. You can save them as MP4 files, in different qualities, from the lowest to the highest. As you will see, there are flicks that offer 1080p quality, while others max out at 720p. When you open a video's page, you can see a player window too. The Flash-stream the site provides is steady, and it also grants you a rather high resolution, so you might even enjoy the videos in HD in your browser.
Girls and videos
The HairyAV has a big collection of porn videos, featuring the sexiest AV Idols, with a twist in their appearance: they all have hairy pussies. This is fetish site, and the girls here fit into the fantasies of men who prefer natural, unshaved clits. They are all Japanese, and they are really astonishing. When it comes to Japanese porn, we usually use the expression AV Idol instead of porn star, thus distinguishing the porn stars of the West from the more appreciated adult entertainers of the East. The Japanese AV Idols are leading normal lives, and it seems that it's not such a shameful thing to do porn than in our culture. That's why you can find amazingly cute, fresh girls in the videos of sites like this, because there are always new chicks entering. These models are mostly naturals, and since it's a kind of fetish, they are mostly experienced Idols who have done some mainstream stuff, and now they shoot videos with kinky elements. It's quite certain that they almost all under 30, and so they are the hottest, crispiest things you can find around. The girls are not all the same, and you can easily tell one from the other. Now, the videos are certainly something you should see.
The first thing you will notice, that these girls are all nicely shaped, and totally unshaved. Most scenes feature bits of worshipping, and almost all of them cover hardcore porn niches, including some of those we consider heavy ones. These flicks are professionally shot, and you can see that every stage is fully equipped: there are so many tools they can use to stimulate the girls' body that you can't even care to count. Apart from dildos, there are high-level motorized things too, which vibrate and shock the girls, so you will see here some nasty things in use. The sex on its own is quite exciting, but since the focus is on the pussies, you will find that sometimes there is no penetration at all, only some oral stimulation and different insertions. Those scenes which feature hardcore sex are really hot, and they are well-worth watching, but the majority of the content is either about soloing, or about guys stimulating those hairy pussies until they burst out loads of cum in a squirting-frenzy. When you start exploring the site, it's recommended to do it thoroughly, and if you find something that catches your attention, you should make time to watch it, because these videos are usually well over 20 minutes, and there are 40-something minutes long scenes too.
Conclusion
The Japanese really know how to do good porn videos. Though some may find these scenes too heavy, and kinky, they are all well-worth watching. Since the Japanese girls are topics of a fetish-like approach, the site is a heavy hardcore one, and with the juicy sex, it really fits all men's fantasies. You can be glad for the extras you get too, since the members of the HairyAV get a network access to all sites of the JAVHD, which features 12 additional sites for one membership's price.
---
Looking for further info? Check these other porn review sites.