GirlsWay review
m4rc0f
GirlsWay review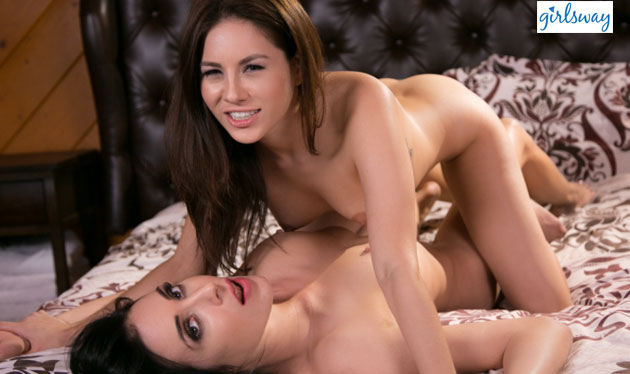 Positives
• girl on girl videos • exclusive content
Site Overview
It is well known that lesbian scenes are some of the most beautiful and exciting scenes ever put on film. Girls are more beautiful than men, that is another well-known fact, so when you have two pretty girls fucking each other, the scene stops being only porn, it also becomes a piece of art. Girls Way could be considered an art gallery for those pieces of art. Get ready to know the most beautiful side of porn, here at Girls Way.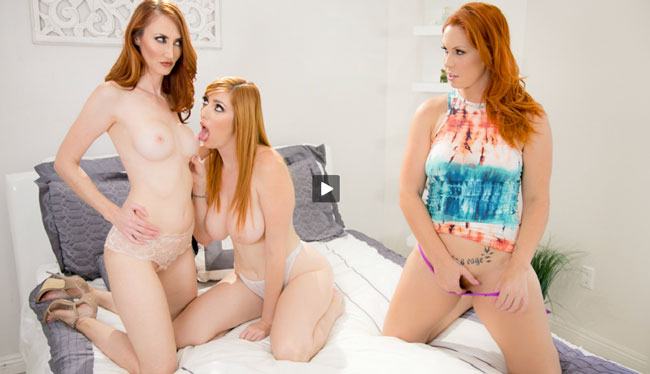 Design and features
Very well designed sites are noticeable at a first glance. Graphics, text, interface, and load times, everything is better if there is an amazing team of people behind it. Girls Way looks so good that it becomes obvious that there are wonderful people behind it. The user-friendly interface that you will find here is one of the best. It does not matter if you have lots or none experience at all with computers, you will be able to access the content easily.
There are really no excuses to not find what you are looking for at all times. Several tools are also at your disposition once you decide on becoming a member of Girls Way. Some of those features include the ability to rate and comment on all videos on the site. This kind of interaction with the content helps to improve it by creating a sense of community around the content itself. There is also a wonderful forum where you will be able to meet and interact with other users more closely.
You will also find a fantastic model catalog, in here you will be able to save your favorite girls and all scenes linked to them. It makes things so much easier at the moment of finding your favorite scenes over and over again. Another feature that will save you a lot of time is the Download Manager. This download manager will help you to download several files, be it a video or a picture, without the need of your presence in front of the computer to oversee it.
By just making click you will be downloading files, one after the other in a blink. Girls Way is also mobile friendly. This means you will get access to the site's content from wherever you are through your mobile phone of tablet. If your mobile device is running on; Windows, iOS or Android, that is all you need. This is especially useful for those who travel a lot.
Girls and videos
Girls, girls, girls. Girls Way is all about them. The collection of girls you will find available in Girls Way is outstanding. There are more than 300 models and they are all 100% professionals of the sex industry, you will notice it in their performances and in their looks. These girls have built their bodies to perfection; they have the best round asses, most gorgeous tits, and the juiciest pussies. Most models are white and their body types range from slim to average.
Overall, there are more than 870 scenes available for you right now. Each scene has an average running time of 30 minutes and they are all available in Full HD 1080p image resolution. You can download or stream the videos. The available video format is MP4, and the streaming service has flawless image quality and fast load times. You can do the 3-day trial, or maybe you can choose between the 1 month and 3-month membership or even get the full year subscription. The Price point is affordable and you will get as a bonus, 4 more sites full of content with your membership.
Conclusion
Girls Way is the perfect heaven for lesbian porn. These are the most beautiful women in the world fucking each other in gorgeous ways. The access price is more than worthy, so join now, you cannot miss this deal.