GirlCore review
m4rc0f
GirlCore review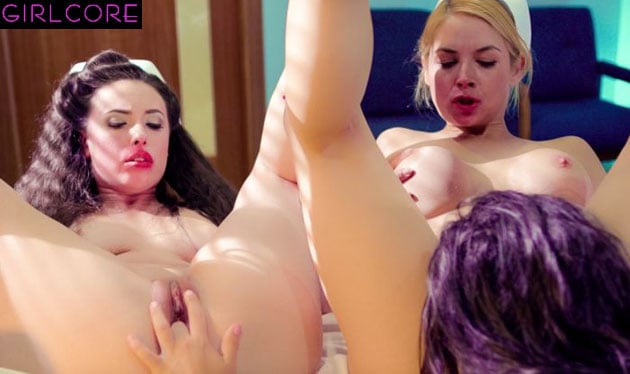 Positives
• daily updates • hd movies
Site Overview
Best lesbian porn site, GirlCore is the home of beautiful and alluring whores who will make your bed hot and steamy. This lesbian site is truly one of a kind as it offers a unique plot that no other paid porn sites ever have. GirlCore is inspired by a combination of sexploitation and pulp fiction films.
As part of the award-winning adult entertainment company, Gamma Films Group, you can set your expectations high above the clouds. Upon seeing the site, you will absolutely get lost in a new world full of slutty lesbians dressed through the iconic time of the '50s and '80s.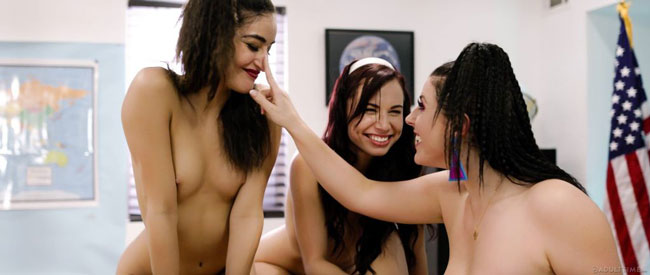 Design and features
Visiting the wonderful website of GirlCore, you will already feel the vibes of the '50s and '80s combined. Unlike any other porn sites, GirlCore screams with class and professionalism all over. Starting with the sites' interface and design up to the highly cinematic films, they really stepped up the game. With its black background and purple themed color, the GirlCore's display is really pleasing to the eyes. As a newly released site, GirlCore also exerted an effort to provide information about their site right at the homepage.
The very first thing that will welcome you upon visiting GirlCore is their free teaser. The teaser is a combination of all the six parts of these original series. You will absolutely feel the retro-vibe once you see these lesbians in their classic '50s and '80s outfits. Undoubtedly, anyone would be really intrigued and teased by just entering the site. It will not just serve as your time machine to the past but of course, it can make you release your orgasm too. These sluts truly make use of their costumes at their best and bring more spice to every scene.
Gamma Films did not fail on their goal with this site. It definitely has the highly-nostalgic lesbian feels all the way from the classic erotica-history. Directed by the award-winning adult porn director, Bree Mills, you can expect nothing but the only highest-quality produced videos. The best part? Although GirlCore only has six-episodes, members will also have access through 53154 videos all from the Gamma Films Group.
Girls and videos
GilrCore provides not just the typical slutty lesbians. Bree Williams cast some of the most famous and in-demand sluts in the porn industry today. This site is truly star-studded, from Shyla Jennings, Sarah Vandella, Kristen Scott, and Alexis Fawx, there are a lot more waiting for you here. These sluts can go from being a sexy aerobics student to an alluring lesbian nurse, to a dominating boss and a strict teacher. Each video will let you feel the story and at the same time, give you a heavenly orgasm.
Conclusion
If you want to travel back to the past and at the same time, release that arousal, being a member of GirlCore would be the simplest thing to do. Immerse yourself with the wonderful erotica-history and let yourself experience heaven in the most pleasurable way. Exceed your lesbian fantasies and enter the world of beautiful whores in GirlCore.