GfHardcore review
m4rc0f
GfHardcore review
Site Overview
Nonetheless, the major content is home-made, so you can entertain the voyeur inside, especially if you have a fixation for heavy porn. Though we weren't able to dig up information according the age of the site, it's quite certain that it's not a too old site, and it started with a big collection. There are new flicks added to the compilation on a regular base, so it's not a frozen site actually, it looks like there are several update occasions during a week (2-3 at most). On these occasions, they usually add some hot photo galleries too. If you join, your account will be a global one, which makes you eligible to use your credentials on any AMALand sites. This is quite a good bonus, but you don't necessarily need to visit the other sites: you can browse all content from the members' area. For hardcore porn fans, an AMALand membership is a warmly recommended one its videos cover a wide range of niches, so you can get here some juicy anal sex, group scenes, interracial sex, and even some home-made BDSM has its place. There isn't any exclusive content on the site, so if you are a dedicated home-made porn fan, you probably notice some of the hottest videos you might have seen already. It's not a bad thing though, because nowadays, the AMALand sites have the largest collection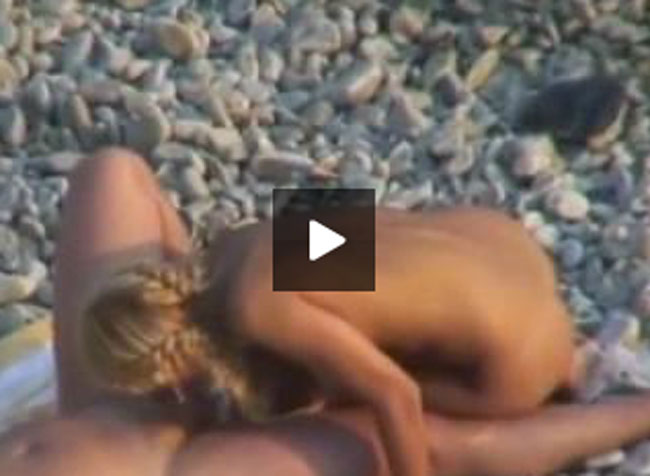 Design and features
When you open the home page of the GFHardcore, you will see a whole bunch of thumbnails listed. As many other sites, the GFHardcore doesn't feature any preview trailer in it's free tour, so you have to rely on the pictures. Some of these thumbnails represent the actual quality, but you will certainly notice that there are several which are somewhat enhanced. This way the tour is quite short, you can finish it in seconds. Since the site doesn't mention anywhere that you get here a full network access, you might want to turn away, but believe us, and don't leave yet. Once you are in, you land on the central area of the AMALand network. There are several tools you can use to navigate through: you can select to list the videos or the photos on the top, and you can sort the list by several aspects: rates, length, views, etc. On the left side of the page, they placed the menu and the search field. You can select the site which you want to browse, you can open your favorites' library and there are several other options. The videos are available in the browser, and you can download them too. Also, the photo sets are viewable in the members' zone, but zip files are also available.
Girls and videos
The GFHardcore has a neat collection. These videos are nasty, and they feature some really hard elements. When you open a scene, you can only expect the hardest, and usually the heaviest things you would think of, especially when it comes to amateur porn. It's true that the content is not exclusive, but it also seems that some of these scenes are coming from studios, which mostly offer reality-porn. However, the major content is really home-made, so you can feel that chill on your spine. Most of these girls are actual girlfriends who are going through their first heavy intercourse. Naturally, they have experience in sex, but it's possible that they weren't really ready for those huge cocks they get from their new boyfriend, or during those nasty orgies. In the videos here you can enjoy the mischievous acts of girls who are natural beauties, and they seem to enjoy sex pretty much. The chicks here are not models, but they have enviable body. Nice shapes, flexible holes and an endurance of an athlete are the things they have in common. Mostly Caucasian girls can be seen in these videos, but as you will see it too, there are also Asians, Latina and Black chicks too, so the ethnic variety is ensured. And this is also true concerning the male models. Most of these scenes are flowing freely, and the larger part of the collection consists of truly home-made stuff. Hardcore sex is always really hot, and the girls here are getting things done really well but they have to handle some monstrous cocks. In fact, the size if these schlong is what makes us think that some of these videos are professional stuff, because normal, everyday lads aren't running around with nine inches long cocks. These videos are real hardcore flicks, and they feature some heavy elements. You can enjoy here one on one sex, just as you might find dozens of gangbang scenarios. This site is one of the heaviest ones of this network, and they aren't just featuring hardcore sex, but they have some very nasty heavy hardcore elements, like interracial sex, anal sex and double penetration. Though there are studio-made scenes here, many of these videos aren't too great in quality. They offer hardcore sex, so much is true, but the video resolution isn't great. It's just expectable when it comes to real home-made porn, and it also adds that neat spice you want from amateur porn.
Conclusion
These videos are really hardcore ones. They feature heavy intercourses of these amateurish folks, and it seems that they all really enjoy it. Exploring the collection is a quite hot thing, and in case you are looking for some juicy sex, this is the place where you should start. Since the site has a network behind it, it's only expectable that you get access to it. If you join the GFHardcore, you get more than 20,000 videos to browse, mostly offering you real amateur sex, and in case you want some professionals stuff, you might like browsing through the DVD archive of the AMALand.