GayLifeNetwork review
m4rc0f
GayLifeNetwork review
Site Overview
The network has a stable background. The company that runs these sites have several porn portals, and it has been around for a while, so you don't have to be afraid of being scammed or cheated. You will see from the video dates too that the GayLifeNetwork launched in 2007, and most sites are updating since then. As far as it can be detected, about 3-4 videos and photo sets are added every month to the sites, so they have a pretty good collection for you to browse. These scenes are all exclusive, and you can't find them anywhere outside the network. When you join, you can start browsing through the different niche-driven videos of the network. Most series here feature protected sex, but there is a site included, which focuses on bareback porn, so you can have your ways, if you are into that kind of nastiness. Also, there are gay cartoons, where nicely drawn, handsome, and always well-hung cartoon guys are fucking through their lives. Among these network sites, you can find some fantasy-drive, like those that feature student-fantasy, but the Twinklight for example offers you videos with hot twinks fucking around, while they have a vampire-tooth in their mouth. These videos are funny and sexy at the same time.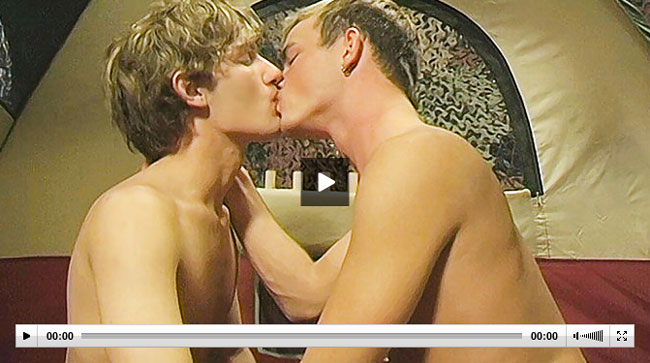 Design and features
Not just the guys are handsome, but the home page of the GayLifeNetwork is too. The menu on the top is working, it can list you the videos, the models and the included sites. The search bar is also fine, it's a useful tool to see if your favorite niches are covered for example. In tour mode, you can enjoy preview trailers, so you can get the drift about the content itself. The inner section has a different layout. The menu is still on the top, but it has other options too. The content is tagged, and there are several filtering options on the models', videos' and the photo galleries' page, so you can get to the desired content easily. As a member, you get some bonuses too: you can reach the video feeds, the live cams and the DVD store from the menu. You can play every video in the browser: the Flash-stream is available in high-definition, even 1080p viewing is possible. For saving the flicks, the site offers you an SD WMV version and a HD or Full-HD MP4 file. Choose what you like, and enjoy. Every video has a matching photo set of cc 150 photos; zip version available for downloading.
Girls and videos
The GayLifeNetwork takes pride in the handsome lads they are working with. The sites of this network feature only 'twinks', barely adult fresh guys. These boys have tight body, hard cocks, and their whole appearance is quite fresh. Some of these boys are probably just exploring their sexuality, this way you may find a few of them being a bit amateur, but the overall excitement they cause is quit hot. As you browse the models' database of the network, you will notice that these guys are really varied, and they seem to be actually twinks. Now with being fresh comes being cute. If you are not into the muscular, worked-out men, you will surely enjoy browsing through this sexy models' stable. The guys are a mostly Caucasians, however some ethnic cuties are also featured. Many of these fresh performers seems to the rebellious type, since they have piercings here and there, and some them have started to get some tattoos on his body. However, the non-enhanced, unchanged lads are also there, so if you like to watch guys with a bit of innocence on their faces, you are at the right place. When it comes to gay porn, it seems to be quite important to mention that there are some uncut guys among the models. While many of these lads a circumcised, lots of natural boys are here, so no matter which type you prefer, you can find it among the lads. Since the GayLifeNetwork is the main hub, you can access here all videos of it. You will find here three major types of porn videos: solo, couples and groups. The solo scenes are quite exciting, it's certain that you will grab your cock as you watch these handsome boys throbbing their delicious meatloaves and play with it until it blows. The couples' scenes are also arousing. These videos usually feature plain hardcore porn, though in some cases a bit of worshipping in the form of long rim-jobs and blowjobs also happens in them. The boys are doing it hard, however there are some videos that feature somewhat sensual intercourses. When it comes to groups, we mostly mean threesomes, but there some orgies which are overloaded with testosterone and cum. These group videos are really raunchy, and it seems that the guys are doing it bareback, so condoms can be seen. The collection here is quite varied, and since there are several sites/series in the network, you will find nicely diversified compilation on the GayLifeNetwork.
Conclusion
The GayLifeNetwork has a lot to show you. It's one of the most varied porn compilations online, especially when you consider that it has only gay porn. Since there are mostly fresh guys, some might find it that these videos are not for them, but those who prefer twinks, shall take a good look into the collection. Due to the fact that the access to the site grants you the ability to browse the videos of 8 niche-driven portals you can also consider the membership a good deal. We are going so far, that we say that this is one of the best deals in the gay-porn field.