FreeAsianPassport review
m4rc0f
FreeAsianPassport review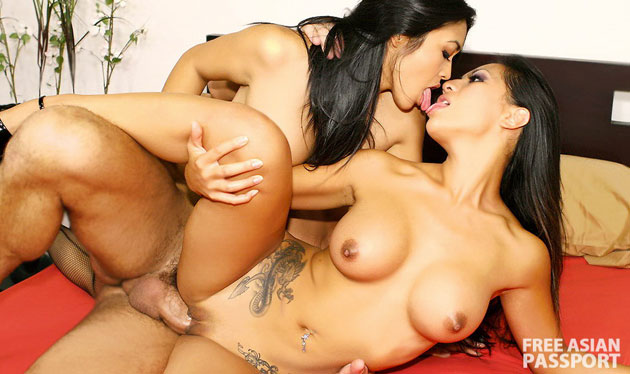 Positives
• extra bonus • daily updates • live chats
Negatives
• no softcore • no european
Site Overview
Free porn is hard to come by, and when a site promises you that, you sometimes end up paying more. However, on the FreeAsianPassport you could access really free hardcore porn, and even keep your membership free, if you pay attention and uncheck all unnecessary things, and you don't join upsell offers. The FreeAsianPassport is actually free, and it has a really hot selection of professional and even amateur porn. You will have to keep in mind that these shots are all yours to enjoy and download, and they come for free – if you know what to do: never live with those offers the site throws at you. The FreeAsianPassport comes from the Sextronics, so we had our doubts.
There is nothing too bad about the Sextronics sites, only that they usually have the same content shared, cycled, and that this collection is not exclusive. However, we must say, when it comes to numbers this company brings a lot! Well, that's a good start, don't you agree? It is. Yes, a fine start and what happens after you get in is even better. But first, let us share the secret: when you join, you will get a network trial membership.
Cancel that and you have your free membership for Asian hardcore porn! There are several other "free passports" around, it seems that it's the newest crazy gift of the Sextronics. And what's the best deal? The fact that you could even access a large DVD collection from the members' area, which grants you more Asian porn, and a lot of other hardcore porn niches, coming from different areas and different eras of pornography!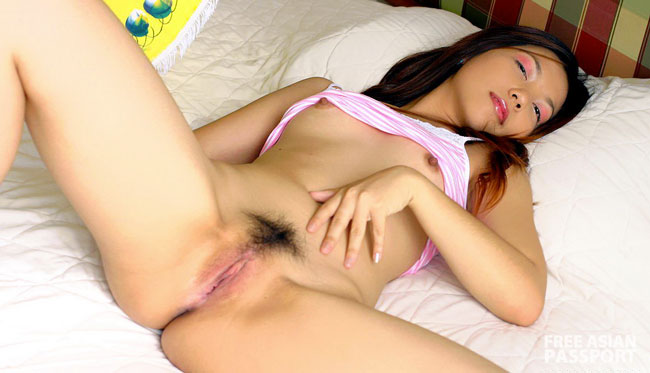 Design and features
The FreeAsianPassport home page isn't much to look at. Just a list of the videos, represented by large thumbnail is a tube-like layout. When you click on one, you get to the signup page. Inside, a simple layout welcomes you. It's not a well-designed one, but it's practical. One of the best features it has is the list of options on the left: you can access the content sorted by different options, such as: most recent, most viewed, top rated and so on. These lists will help you find out what's hot nowadays. On the top, you can see some other menu options, which are leading to the content: of the site, and to the bonuses. You can add videos to your favorites' list, rate the scenes and leave your comment on them.
As a member of the FreeAsianPassport, you have the option to watch everything in your browser, or to save them to your hard drive. We recommend downloading, especially when it comes down to accessing the HD content: they look good in streamed format, but they look awesome when they are downloaded in the best possible quality. You will find here the usual file formats: Flash for streaming, WMV for downloading (you can stream some too), and MP4 videos for saving. There are more than 2,100 photo galleries here, featuring some naked shots of Asian cuties, and of course, a lot of hardcore action captured too. These galleries are all in zip files, so you can download all that you like.
Girls and videos
The girls you will see getting banged in the FreeAsianPassport videos are all hot and sexy Asians, originating from actually Asia, and from the United States. There are mostly professional hotties here, but we believe that some amateur or semi-professional models also appear in these scenes. When you become a member, you will find out quite soon that there are way too much cuteness and sexiness for you to handle! The girls will do outrageous things, and if you thought that only US girls are crazy, you are in for a real surprise. The kinky Japanese models in these footages will certainly make you horny, and the things they do are everything but not simply hardcore. As you may know, the Japanese adult industry is really viral, and they are creating porn for export too. (The scenes made for inland publishing are all censored.) As soon as you get your passport on this site, you gain access to this nice compilation.
Since the majority of the models are authentic Asians, you will see that many of them have cute bodies with natural "accessories". They mostly have that nice face that turns men on, and while they are doing the nasty, they are doing it really sweet. They will certainly entertain you, and if you have a thing for hairy pussies, you are in for a treat!
Most of these videos are coming from different sources, and though a few shots seem amateur ones, the major content consists of real professional porn, coming from Asia and from US producers. We were quite surprised to see how hot the videos are, and we really enjoyed spending time with exploring this fine porn selection.
The video quality is satisfactory, and the fact that the original Japanese shots are not censored really made our day. Those who need to watch hard sex and don't mind if there is something kinky in it will appreciate what the FreeAsianPassport offers. There are lots of porn scenes here, and different producers offer you different styles: you can find here scenes with plain hardcore sex, while others have kinky things like threesomes, DP, anal sex, and several fetishes are present too. Well, we don't think you would be surprised to see how kinky and juicy these videos are, because if you are here, you know that Asian porn is hardcore and kink squared!
Conclusion
The FreeAsianPassport is a kind of site that's "too good to be true". However, as it turned out, they won't charge your credit card if you cancel the trial to the network. This means you have a day or two to explore the content, then cancel and enjoy the free passport to Asia! It's really worthy of attention, and if you like such deals, check the other free passport sites of the network!
---
Looking for further info? Check these other porn review sites.